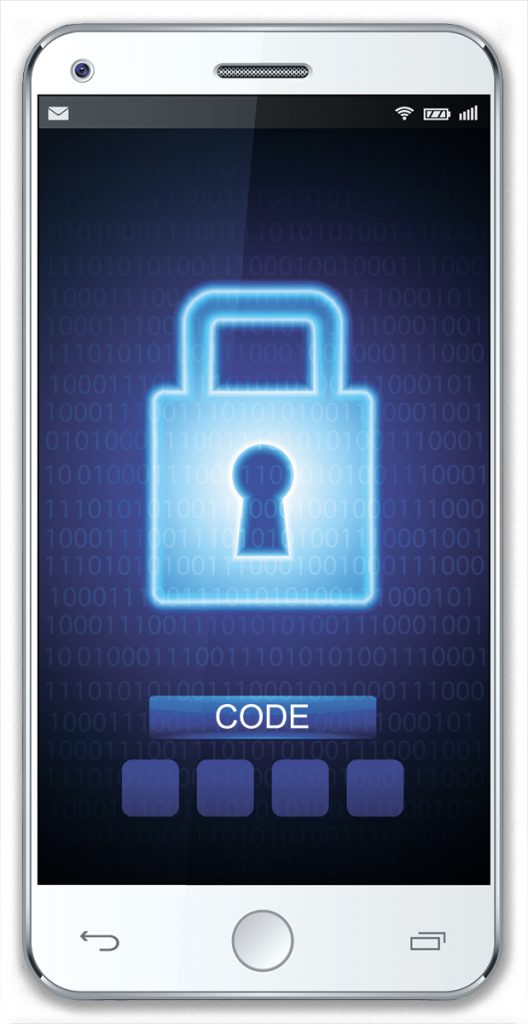 The law is notoriously slow-moving, which can make it difficult to keep up with technology. Add a constitutional question into the mix, and you're likely to get differing opinions on how new technological developments fit into centuries-old legal principles.
Such is the case with Seo v. State, a 3-2 decision from the Indiana Supreme Court issued June 23 that addresses the Fifth Amendment protection against self-incrimination. The defendant-appellant was successful in arguing that unlocking a phone under law enforcement compulsion is testimonial, but other states have taken the opposite stance.
That, then, leaves an unresolved constitutional question that lawyers say is teed up for United States Supreme Court review. But whether that review is of Seo or a similar case remains to be seen.
There are several moving parts that make this Fifth Amendment analysis difficult, lawyers say, not least of which is the rate at which technology advances. Existing U.S. Supreme Court self-incrimination case law focuses on document production, while Seo involves the passcode to a smartphone. But what if passcodes are one day fully replaced by biometric recognition?
"This is going to continue to evolve, because the question evolves, and it is so important," said Steve Creason, chief counsel for appeals in the Office of the Indiana Attorney General.
Compulsion question
The Seo case comes out of Hamilton County, where defendant Katelin Seo pleaded guilty to misdemeanor stalking. After her arrest, law enforcement took her iPhone 7 Plus and requested that she unlock it, believing evidence of her stalking would be found on the device. Seo refused, citing the Fifth Amendment's self-incrimination protection.
The trial court held Seo in stayed contempt, which was reversed by the Indiana Court of Appeals. On transfer to the Indiana Supreme Court, the state continued to seek access to her smartphone through reinstatement of contempt.
"Our position was, there's no question — it's a foregone conclusion that it's her phone," Creason said, citing the exception to the self-incrimination protection.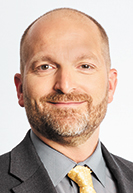 But the majority justices — Chief Justice Loretta Rush and justices Steven David and Christopher Goff — adopted Seo's view, holding that the act of unlocking a phone communicates three pieces of information: the suspect knows the password, the files of interest on the device exist and the suspect possessed those files. The foregone conclusion exception could not apply here, Rush wrote, because the state "failed to demonstrate that any particular files on the device exist or that she possessed those files."
"I really think it's a great win for people that care about civil liberties and privacy rights," said Will Webster, the Webster & Garino attorney who represented Seo.
Two camps
The difference in the state's position and Seo's is representative of a national split on the question of technological self-incrimination.
Creason — who worked with deputy attorney general Ellen Meilaender to develop the state's position in Seo – said the argument advanced by the state tracks with that of Orin Kerr, a professor at Berkeley Law who specializes in criminal procedure and computer crime law. Creason describes Kerr as a thought leader on compelled decryption, and the professor is quoted in Justice Mark Massa's Seo dissent.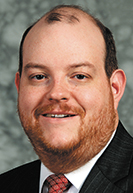 In a 2019 article for the Texas Law Review, Kerr argued that using a passcode to unlock a smartphone only testifies to the fact that the person unlocking the phone knows the password. Kerr continued, "the foregone conclusion doctrine applies when the government has independent knowledge of that fact. This standard allows the government to compel a suspect to enter a password in many but not all cases."
Seo had argued that in her case, unlocking her phone would allow the government to go on a "fishing expedition" of its contents, a position adopted by the majority. Creason, however, said every time a warrant is executed, there is a risk that additional, unrelated evidence of a crime will be discovered.
"A search for evidence of a financial crime on a computer might lead to the discovery of child porn," he said. "That's the way these things go."
On the other side of the argument is Laurent Sacharoff, a professor at the University of Arkansas School of Law in Fayetteville, whose writing on compelled decryption was cited by the majority justices. Speaking with Indiana Lawyer, Sacharoff said the government needs to take the foregone conclusion doctrine a step further by showing that it already knows of the files it is seeking on an electronic device.
Part of Sacharoff's concern with compelled decryption under the Fifth Amendment is its implication on Fourth Amendment searches.
"The Fourth Amendment currently imposes very few limits to a search," Sacharoff said, raising an argument similar to Seo's fishing expedition concern. "… Once they're in (the device), the warrant allows them to search anywhere on the device."
The majority justices alluded to this connection between the two amendments, referencing the decisions in Riley v. California, 573 U.S. 373 (2014), and Carpenter v. United States, 138 S. Ct. 2206 (2018).
"Though Riley and Carpenter were decided under the Fourth Amendment, the Court's concern in each case was with the 'privacy interests' implicated by smartphones," Rush wrote for the majority. "… And that privacy concern likewise applies to the Fifth Amendment's privilege against self-incrimination. Even though this privilege is not 'a general protector of privacy,' (Fisher v. United States, 425 U.S. 391 (1976)) recognizes that it 'truly serves privacy interests by protecting suspects from being compelled to provide private, self-incriminating testimony."
For Webster, his client's case has always been about the Fifth Amendment.
"Some people can't get over the Fourth Amendment, and they talk about the warrant and the scope and whether it was reasonable," he said. "But I always felt like it was looking at the Fifth Amendment, trying to compel someone to unlock an electronic device. There are Fourth Amendment issues in there, but this was a Fifth Amendment case."
Further, Creason noted the record was never developed on what detectives would specifically search for or find if they gained access to Seo's phone. To that end, he said, the case was developed and decided on assumptions.
National split
In an email to Indiana Lawyer, Kerr pointed to a split between two state supreme courts: Indiana, which aligned with Sacharoff's view, and Massachusetts, which aligned with Kerr's. In Commonwealth v. Dennis Jones, the Massachusetts justices ruled that the state must "prove that the defendant knows the password beyond a reasonable doubt for the foregone conclusion exception to apply."
"It's hard to know if other states will be influenced by the Indiana court's ruling, as eventually, U.S. Supreme Court review seems inevitable," Kerr wrote. "At this stage, it's really about queuing up a case for the United States Supreme Court."
Already, the state of Pennsylvania has filed a certiorari petition in Commonwealth v. Davis, a compelled decryption case involving a computer. There, the Pennsylvania Supreme Court ruled that compelling disclosure of the password violated the Fifth Amendment, tracking with Indiana's decision.
Similar issues are also being considered in Oregon and New Jersey, Creason said. Indiana has not yet decided whether to seek SCOTUS review of Seo, though Webster said the phone was returned to his client after the Indiana justices ruled.
Both Massa and Justice Geoffrey Slaughter dissented from the majority's Seo holding, opining that the case is moot because Seo had pleaded guilty. Webster, however, said the dissent was not a "split" on the merits..
That leaves Indiana in a waiting game — waiting on a decision on whether to seek cert, waiting on the Supreme Court to eventually take up the issue and waiting on a final decision from the federal justices.
All of this waiting, Creason noted, comes as technology marches on.
"(Seo's) phone is now probably running two operating systems behind," he said.•
Please enable JavaScript to view this content.