As he prepares to begin a 30-day, unpaid suspension, Clark Circuit Judge Bradley Jacobs is publicly apologizing for the first time for a night of drinking that led to him being critically wounded in a downtown Indianapolis shooting.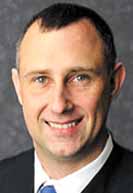 "I have been a fortunate person. I have an amazing wife, three wonderful daughters, a father that loves me unconditionally and a brother who has always stood up for me and beside me," Jacobs said in a statement released Tuesday by his Jeffersonville attorney, Larry Wilder. "In January of 2015 the people of Clark County, Indiana also blessed me with the privilege to serve as judge in the same court that my father presided over when I was a child. On May 1, 2019 I nearly lost all of those things."
Jacobs was suspended Tuesday, along with fellow Clark County Judge Andrew Adams and Crawford Circuit Judge Sabrina Bell. All three were involved in an early-morning altercation on May 1 that led to Jacobs and Adams being shot, with Jacobs taking two bullets to the chest and being hospitalized in critical condition.
The alleged gunman is Brandon Kaiser, who is currently scheduled to stand trial on 14 counts in January. Kaiser's nephew, Alfredo Vazquez, and Adams were also indicted. Both Vazquez and Adams have pleaded guilty to misdemeanor battery.
Shots were fired after the three southern Indiana judges — in Indianapolis for the Spring Judicial Conference — had spent the night of April 30 and morning of May 1 bar hopping and attempting to visit a strip club. Though Bell was not involved in the violence, she provoked the fight by giving Kaiser and Vazquez the finger and verbally inciting the men.
Jacobs' serum blood alcohol level was 0.177, while Adams' was 0.213. The legal limit for driving is 0.08.
"Today, I submit myself to my family and my community and ask for forgiveness for my choices on that day," Jacobs said in his Tuesday statement. "I wholeheartedly apologize for my behavior that evening that has embarrassed the Indiana Supreme Court, my fellow judges and all the members of my chosen profession. I cannot offer any excuses for the events of that evening, nor do I attempt to offer any excuses for those choices."
Jacobs and Bell will each serve 30-day suspensions without pay beginning Nov. 22. They'll be automatically reinstated Dec. 23.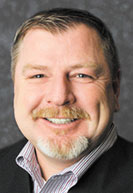 Adams has been suspended with pay since his criminal indictment in June, but he is now serving a 60-day suspension without pay. The unpaid suspension was effective Tuesday, and he will be automatically reinstated Jan. 13, 2020.
According to the Indiana Supreme Court, Senior Judge Steven M. Fleece will continue serving as judge pro tempore of Clark Circuit Court 1 while Adams serves his suspension. Fleece has been presiding over that bench since May.
Senior judges will also serve in Jacobs' place in Clark Circuit Court 2 and in Bell's place in Crawford Circuit Court, but those senior judges have not yet been identified.
In disciplining the three judges, the Indiana justices wrote in a per curiam opinion that their suspensions are "among the most severe sanctions short of removal from office."
"While in town to attend a statewide educational conference for judicial officers, 10 hours before the program convened, Respondents walked the streets of downtown Indianapolis in a heavily intoxicated state," the justices wrote. "When Judge Bell extended her middle finger to a passing vehicle, neither Judge Adams nor Judge Jacobs discouraged the provocation or removed themselves from the situation.
"Instead," the court said, "all three Respondents joined in a profane verbal altercation that quickly turned into physical violence and ended in gunfire, and in doing so, gravely undermined public trust in the dignity and decency of Indiana's judiciary."
But the court did find several mitigators, including the judges' lack of disciplinary history, their remorse, and Adams' and Jacobs' community leadership and cooperation with the Indiana Commission on Judicial Qualifications.
"I want to express my thanks to the Indiana Judicial Qualifications Commission and the Supreme Court for their willingness to accept my apology. I appreciate the Supreme Court's willingness to give me the opportunity to continue to serve as judge and to demonstrate by my actions and deeds that I understand the error of my ways that evening," Jacobs said. "I will not disappoint any of you, my family, my friends or the individuals who appear before me and my community. I am blessed."
Adams' attorney, Indianapolis private defender Jim Voyles, declined to comment on the disciplinary sanction. Adams has not spoken publicly about the events of May 1, but when he pleaded guilty to battery in September, he apologized to his family and the bar for the "regretful situation," promising it would not happen again.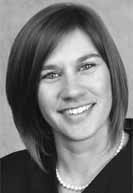 Bell, who proceeded pro se, did not respond to messages seeking comment about the disciplinary filings or sanction.
Please enable JavaScript to view this content.