Editor's note: This story has been updated.
In suspending all three judges involved in a May shooting in Indianapolis, the Indiana Supreme Court said the disciplinary measures handed down Tuesday are "among the most severe sanctions short of removal from office."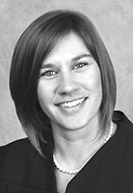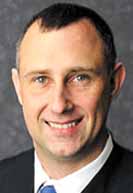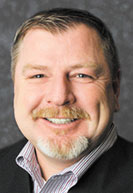 Clark Circuit 1 Judge Andrew Adams, who has been suspended from the bench since June, will continue his suspension for an additional 60 days without pay, effective immediately. He'll be automatically reinstated Jan. 13, 2020.
Clark Circuit 2 Judge Bradley Jacobs and Crawford Circuit Judge Sabrina Bell will each serve 30-day suspensions without pay effective Nov. 22. They'll be automatically reinstated on Dec. 23.
"While in town to attend a statewide educational conference for judicial officers, 10 hours before the program convened, Respondents walked the streets of downtown Indianapolis in a heavily intoxicated state," the Indiana Supreme Court wrote Tuesday in a unanimous per curiam opinion. "When Judge Bell extended her middle finger to a passing vehicle, neither Judge Adams nor Judge Jacobs discouraged the provocation or removed themselves from the situation.
"Instead," the court continued," all three Respondents joined in a profane verbal altercation that quickly turned into physical violence and ended in gunfire, and in doing so, gravely undermined public trust in the dignity and decency of Indiana's judiciary."
Adams was ultimately charged in the incident, as were the occupants of the passing vehicle — Brandon Kaiser and his nephew Alfredo Vazquez — who stopped and became involved in a violent altercation with the judges.
According to the court's disciplinary decision, the three southern Indiana judges traveled to Indianapolis on April 30 to attend the Spring Judicial Conference the next day. Earlier filings from the Indiana Commission on Judicial Qualifications say said the three judges — joined by Clark Circuit Magistrate Judge William Dawkins — spent the night socializing and bar hopping with various groups before the four came together at Brothers Bar & Grill at about 12:30 a.m. May 1.
"At around 3:00 a.m., the group walked to a strip club and tried to enter, but found that it was closed," the Supreme Court wrote. The club has previously been identified as The Red Garter Gentlemen's Club, which is located near the White Castle restaurant where the shooting occurred.
The judges' presence at The Red Garter was initially a point of confusion, with law enforcement at first saying it was true but later recanting those statements. Similarly, Clark County Presiding Judge Vicki Carmichael alluded that their presence at the strip club was not certain, advising media in May to be aware of certain "inaccurate" reports.
The judges' presence at the Red Garter was confirmed in JQC filings.
"The group then walked to a nearby White Castle. While Magistrate Dawkins went inside, Respondents stood outside the restaurant," the court continued. "At around 3:17 a.m., Alfredo Vazquez and Brandon Kaiser drove past the group and shouted something out the window. Judge Bell extended her middle finger to Vazquez and Kaiser, who pulled into the White Castle parking lot and exited the vehicle.
"Judge Bell, who was intoxicated, has no memory of the incident."
A "heated" argument then began, including profanity and dismissive, mocking or insolent gestures by both groups. The court noted that none of the three judges attempted to leave the scene to avoid a confrontation or de-escalate the situation.
A fight then broke out between the four men, with Jacobs at one point pinning Kaiser to the ground. Adams also kicked Kaiser in the back.
"The confrontation ended when Kaiser pulled out a gun, shot Judge Adams once, and shot Judge Jacobs twice," the court wrote. Both men were hospitalized and underwent two emergency surgeries, with Adams requiring a colon re-sectioning following a shot to his abdomen. Earlier reports said Jacobs, who was shot twice in the chest, was critically wounded.
Blood draws at the hospital showed both judges had serum blood alcohol levels more than twice the legal limit for driving — 0.213 for Adams and 0.177 for Jacobs. The legal limit is 0.08.
"Judge Bell remained on the scene to speak to the police and was later taken to the police station to give a recorded statement," the court wrote. "In her statements to the police, Judge Bell asserted that she does not remember what she said to Vazquez or Kaiser, or what started the physical altercations. However, while on the scene, the media videotaped Judge Bell telling police detectives, in an excited state, 'I feel like this is all my fault' or words to that effect. Judge Bell does not remember making this statement."
After being told by police that law enforcement had a video of the incident, Bell made several similar statements, including, "I'm not denying that I said something or egged it on … because I drink … I mean I fully acknowledge that I drink and get mouthy, and I'm fiery and feisty, but if I would have ever thought for a second that they were gonna fight or that that guy had a gun on him, I would never, never … ."
The court noted that Bell "indicated that she was hypothesizing scenarios to the police about what might have happened, as she has no memory of the verbal altercation, but concedes that she made these statements."
Grand jury proceedings led to criminal indictments in June against Adams, Vazquez and Kaiser. Adams was subsequently suspended, though his suspension up to this point has been with pay.
The Clark Circuit 1 judge in September pleaded guilty to misdemeanor battery against Kaiser, while Vazquez pleaded guilty earlier this month to misdemeanor battery against Jacobs. Adams will not serve any jail or probation time, while Vazquez will serve time in community corrections and on probation.
Jacobs was not criminally charged. Kaiser is currently set to go to trial in January.
For his criminal conviction, Adams agreed to violating Indiana Code of Judicial Conduct Rule 1.1, "which requires a judge to respect and comply with the law." Also, all three judges agreed to violating Rules 1.2 and 3.1(C) of the Code of Judicial Conduct.
"The effectiveness of the judiciary ultimately rests on the trust and confidence that citizens confer on judges," the justices wrote. "Judges, therefore, must remain vigilant to guard against any actions that erode that public trust.
"Respondents' alcohol-fueled actions during the early morning hours of May 1, 2019, fell far short of the Code's directive to 'aspire at all times to conduct that ensures the greatest possible public confidence in their independence, impartiality, integrity, and competence.'"
Noting that the judges have acknowledged the effect their misconduct had on public perceptions of the judiciary, the justices found several mitigating factors. Those included their lack of prior disciplinary history and remorse, their contact with the Judges & Lawyers Assistance Program and counselors, and Adams' and Jacobs' leadership and cooperation with the JQC, among others.
"'A suspension from office without pay, regardless of duration, is not a minor sanction. Even more than a public reprimand, any such suspension is a significant blemish on a sitting judge's reputation,'" the justices wrote. "… Unpaid suspensions of 30 days or longer, then, are among the most severe sanctions short of removal from office. … We agree that these suspensions are warranted in light of Respondents' misconduct."
Jim Voyles, a renowned Indianapolis criminal defense attorney who represented Adams, declined to comment on the disciplinary sanction. Larry Wilder, a southern Indiana attorney representing Jacobs, said he would be holding a press conference Tuesday afternoon in Clark County.
Bell, who proceeded pro se, did not immediately respond to a request for comment.
It is not immediately known who will serve in the judges' stead once they begin their suspensions.
In Clark County, Senior Judge Steven M. Fleece has been serving as judge pro tempore during Adams' suspension. Likewise, Senior Judge Kenneth L. Lopp served as judge pro tem in Jacobs' court from May until July while the judge recovered.
Indiana Lawyer has reached out to the Supreme Court for information about who will serve on the Clark and Crawford county benches during the suspensions.
There are four circuit courts in Clark County, as well as the Clarksville Town Court and the Jeffersonville City Court. Bell is the only Crawford County judge.
The cases are In the Matter of the Honorable Andrew Adams, Judge of the Clark Circuit Court 1, In the Matter of the Honorable Bradley B. Jacobs, Judge of the Clark Circuit Court 2, and In the Matter of the Honorable Sabrina R. Bell, Judge of the Crawford Circuit Court, 19S-JD-386, -566, -567.
Please enable JavaScript to view this content.