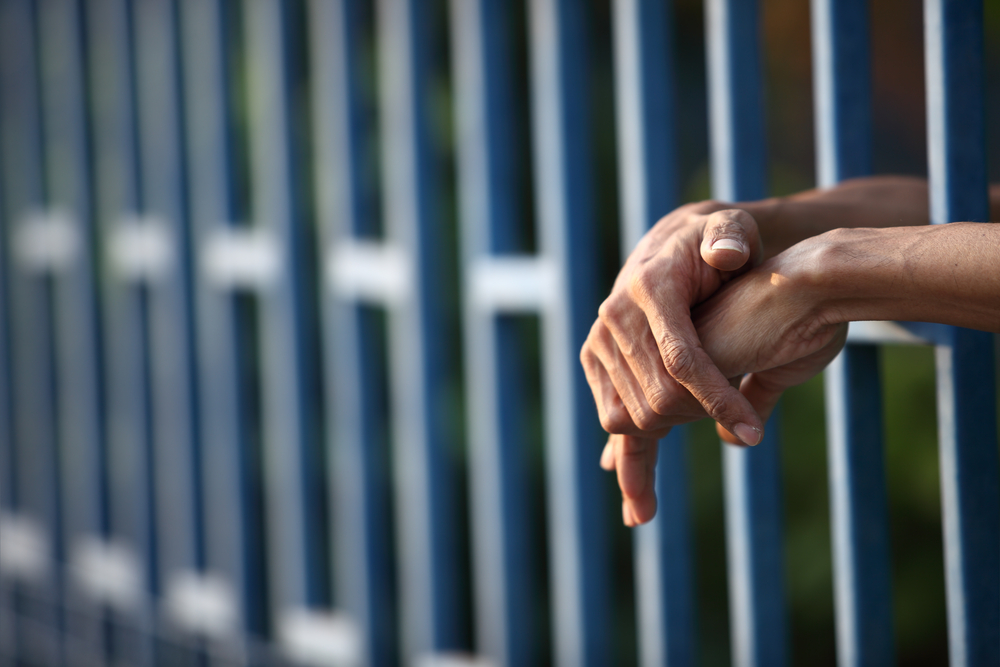 A man convicted of the brutal murder of his ex-girlfriend, which included cannibalism, failed to convince the Indiana Supreme Court to overturn his sentence of life without parole.
Justice Christopher Goff wrote the opinion Wednesday in Joseph Albert Oberhansley v. State of Indiana, 20S-LW-620. Chief Justice Loretta Rush and Justices Mark Massa and Derek Molter concurred, while Justice Geoffrey Slaughter concurred except with respect to one footnote.
The case involves Joseph Albert Oberhansley, who was convicted of burglary and the murder of his ex-girlfriend, Tammy Jo Blanton, which has been described as "horrific and brutal."
Oberhansley described his upbringing in Utah as "good or better than most," but the high court noted his accumulation of juvenile adjudications for assaults and burglaries.
Also, when Oberhansley was 16, his half-brother and father died by suicide. And when he was 17, he had a son with his then-girlfriend, whom he subsequently shot and killed a few days after the birth. He also shot his mother before shooting himself in the head in failed suicide attempt that left him traumatic brain injuries.
He pleaded guilty to manslaughter and attempted murder, for which he served time in prison until 2012, when he was released on parole and transferred to Indiana, where he lived with family.
A year later, Oberhansley was charged with strangulation and resisting law enforcement. In 2014, he reported that his family was trying to kill him, and when police officers found him driving recklessly, he attempted to evade them, which led to charges of criminal recklessness and resisting law enforcement.
Oberhansley was taken to the hospital due to his mental state, claiming that the FBI was following him and asking the nurses to shoot him or give him a gun. He also referred to himself as "Zeus" and bit his own wrist.
He was prescribed medication after being taken to inpatient psychiatric treatment. After bonding out of jail, he sought medical treatment and was found to be "paranoid and delusional."
That same year, Oberhansley started dating Blanton and moved into her house. She told a co-worker that Oberhansley assaulted her one weekend.
She did not go home that night and texted Oberhansley to get his stuff out of her house, saying she would be changing the locks. The next day he went to her work but left because she didn't want to talk to him.
Oberhansley tried to enter her house to get his things after Blanton changed the locks. She didn't let him in.
Later, in the middle of the night, Blanton called police saying he was attempting to kick her door down. A Jeffersonville police officer found him outside complaining about not being able to get in.
Officers spoke with Oberhansley, who agreed to leave the house.
But the next day, Blanton didn't show up for work. Her co-worker was concerned after calling her multiple times with no answer.
Oberhansley eventually answered the phone, claiming to be Blanton's brother and saying she had gone to care for their father. Blanton's co-worker asked police to conduct a welfare check at her home, where police found Oberhansley.
Oberhansley had a cut on his hand when he opened the door, and a pat-down search revealed a brass-knuckle knife in his pocket, which had hair and blood on it.
An officer entered the home and found blood everywhere in the bathroom and a "bloody mound" in the tub. They also found the back door forced in and knives, utensils and dirty plates with blood on them in the kitchen.
Body tissues were found in a trash can under the sink. An autopsy later showed Blanton had 25 sharp force injuries and eight stab wounds.
Oberhansley was arrested and interrogated, during which he spoke of "tingling," being "electrified," wanting to "restore the balance" and "Zeus" falling. He also claimed two "Black guys" killed Blanton and wanted to eat his brain and take the "third eye."
He admitted to eating part of Blanton's brain to get the "third eye," and her heart.
The state charged Oberhansley with murder, Level 4 burglary and Level 3 felony rape. The state requested the death penalty, alleging three statutory aggravating factors: murder being intentionally committed during a burglary, murder being intentionally committed during a rape and the dismemberment of Blanton's body.
Oberhansley was found incompetent to stand trial and was hospitalized. When his competency was restored, he initially filed notice of an insanity plea.
The parties later agreed that Oberhansley would withdraw his insanity defense and the state would seek LWOP instead of the death penalty.
The first trial ended in a mistrial and a second attempt to empanel a jury failed when insufficient jurors were available. When he finally proceeded to trial, the jury found Oberhansley guilty of murder and burglary but acquitted him of rape.
At sentencing, the Clark Circuit Court instructed the jury that before it could recommend an LWOP sentence, it had to find one or both aggravating circumstances proven beyond a reasonable doubt and that any aggravating circumstances outweighed any mitigating circumstances. The jury recommended LWOP, and the trial court found sufficient evidence to support its decision.
On direct appeal to the Supreme Court, Oberhansley argued that the jury failed to determine that the aggravating circumstances outweighed the mitigating circumstances.
But the justices rejected his argument.
"The State, in its closing argument in the penalty phase, specifically asked the jury to weigh the aggravating and mitigating circumstances and to find that 'these aggravators outweigh the mitigated factors of his mental illness,'" Goff wrote. "All in all, we do not doubt that the jury was conscious of its duty to weigh the aggravating and mitigating circumstances, that it made the determination that it had to make, and that its final recommendation of LWOP reflected this. The trial court did not manifestly abuse its discretion in imposing an LWOP sentence."
The justices also rejected Oberhansley's argument that his sentence is inappropriate.
"We cannot ignore the fact that Blanton is the second partner whom Oberhansley has killed and the third person he has attacked with deadly force," Goff wrote. "… In short, neither the nature of Oberhansley's crimes nor the content of his character mark this case as an outlier warranting revision of his LWOP sentence."
The justices added in a footnote, "We are mindful that LWOP sentences are largely 'subject to the same statutory standards' as death sentences and, like the latter, trigger a 'heightened-reliability interest.' Wright v. State, 168 N.E.3d 244, 261 (Ind. 2021) (internal citations omitted). Regardless of a defendant's attempt to waive a sentencing appeal, 'the death sentence cannot be imposed on anyone in this State until it has been reviewed by this Court and found to comport with the laws of this State and the principles of our state and federal constitutions.' Judy v. State, 275 Ind. 145, 157– 58, 416 N.E.2d 95, 102 (1981)."
Slaughter concurred with the majority opinion except as to that footnote. He did not write separately.
Please enable JavaScript to view this content.