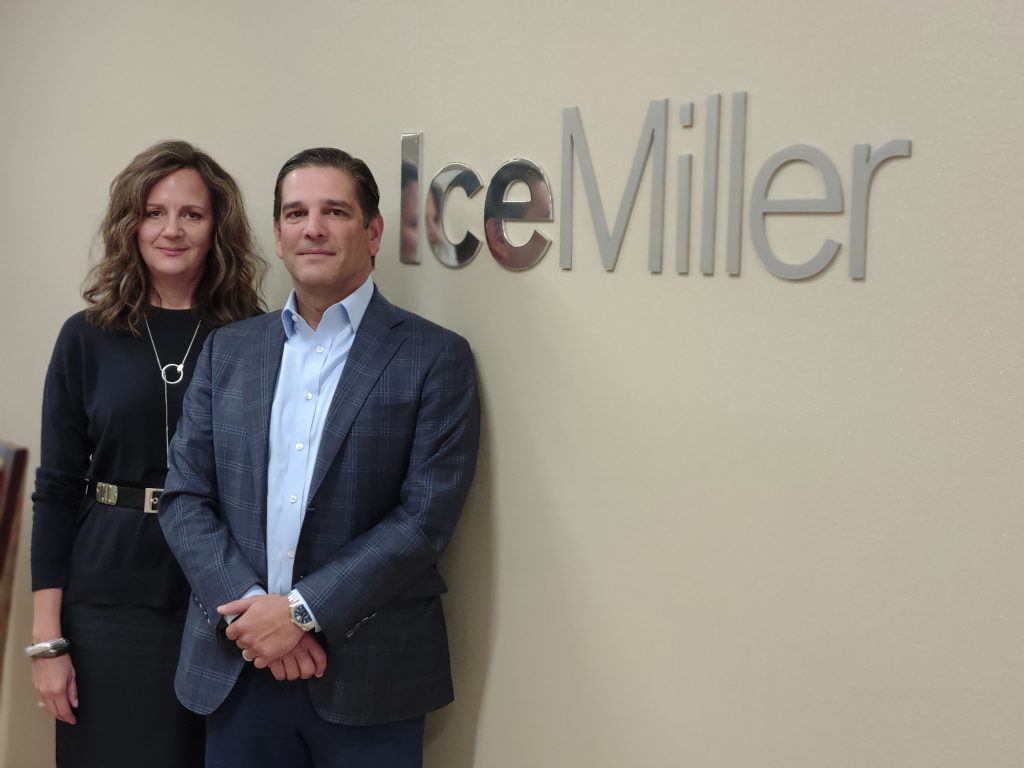 The incoming leaders at Hall Render and Ice Miller are part of a wave of new management settling into the corner offices of law firms across the country, facing the challenge of creating a new work life for their lawyers and fighting for talent amid unprecedented competition.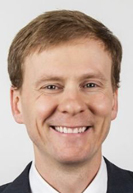 Starting Jan. 1, Gregg Wallander will become the president and CEO of Hall Render Killian Heath & Lyman, while Michael Millikan and Rebecca Seamands will take over as chief managing partner and deputy managing partner, respectively, for Ice Miller. All three are graduates of Indiana University Robert H. McKinney School of Law, are at the midpoint of their careers and have only worked for their current firms while in private practice.
Also, Alexander Pinegar has been named the managing partner of Church Church Hittle & Antrim in Noblesville. A litigator handling personal injury, commercial and business disputes as well as appeals, he will succeed outgoing firm leader David Day.
Pinegar declined to talk to Indiana Lawyer.
The change in leadership is a trend among law firms across the country, according to Lauren Smith, principal at Parker & Lynch, an executive recruiting and consulting firm. She said she views the widespread change as legal offices showing they are making a fresh start and, in the instances where women and minorities have been tapped for the top positions, are committed to diversity and inclusion efforts.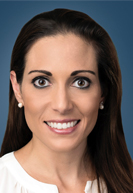 "My advice to them is to see this as a great recruitment opportunity and a great retainment opportunity," Smith said. "This is their opportunity to reach out to all potential candidates and to reintroduce their firm to the world, essentially."
The biggest challenge right now for law firm leadership is finding and keeping attorneys. Smith called it a "war for talent" and linked the shallow pool of candidates to lawyers who left the profession during the last recession or opted to go in-house, as well as to fewer students graduating from law school.
Firms are scrambling for attorneys because the workload has increased. Smith said unlike a few years ago where "tons of candidates" were available, law firms are now reduced to asking for a "breathing human with a J.D."
Talent is being lured by compensation and firm culture, said Yvonne Nath, consultant at LawVision,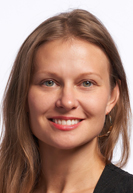 Law firms will likely have to rethink traditional salary and bonus structures, perhaps giving non-partners an equity stake in the firm. Also, firms might have to reconsider the typical pipelines for talent and look to hire attorneys working for alternative legal service providers.
Culturally, Nath said, law firms will be successful by defining what they want to be. The atmospheres may vary from one place offering a work-life balance to another place requiring long hours, but in both kinds of firms, there will be people who are happy and like the culture.
"How we perform our work is changing," Nath said. "… Law firms need to be leaner, faster, reach farther and be more flexible. How you do that is you cast a wider net for talent and you operate more flexibly."
Adding to the pressure on firm leaders is the accessibility of information on performance.
As Nath explained, clients are collecting data on the costs and outcomes for the different kinds of legal work so clients and firms will be able to benchmark against other firms. That transparency is going to force law firms to change, she continued, and leadership will have to focus on the culture.
"Regardless of the size of the leadership team, I think the end goal is for leadership to capture the hearts and minds of the team, to align them, support them," Nath said, "and then make sure that they are effective at achieving whatever the organization's goals are."•
Please enable JavaScript to view this content.