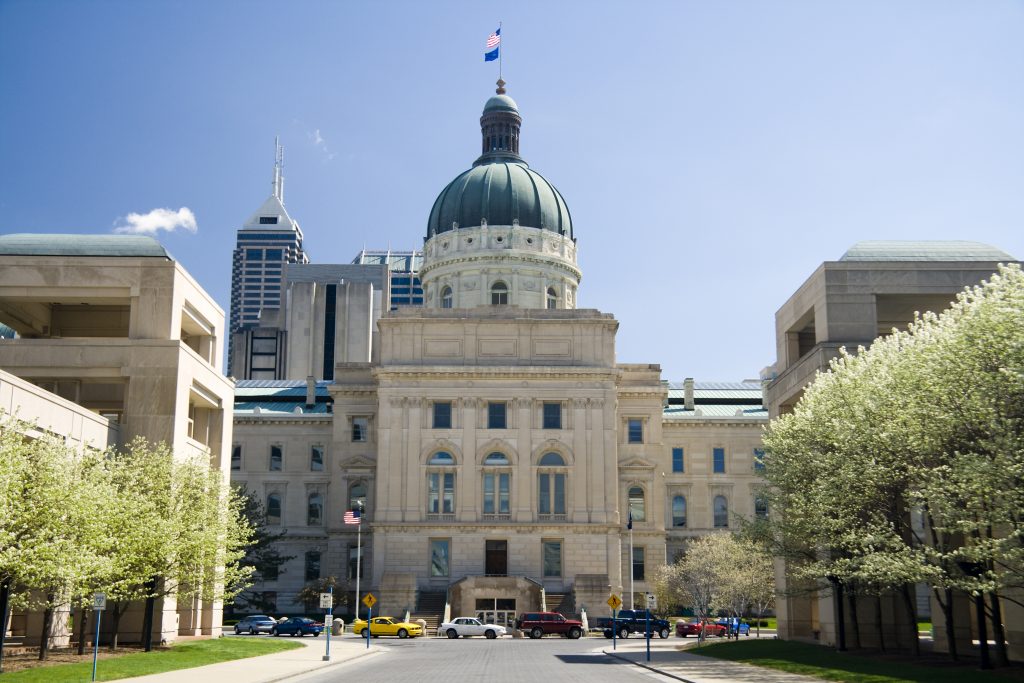 Marion County Prosecutor Ryan Mears has announced what legislation he is watching during the 2023 session, highlighting bills on animal cruelty, abortion, machine guns and more.
In a Tuesday news release, Mears' office stated it will be working with legislators on issues that may impact public safety in Marion County.
Listed as the No.1 priority was the possession of machine guns, specifically "Glock switches." Glock switches are modified semi-automatic pistols that can function as fully-automatic firearms.
"As it is currently written the law is unclear and inadequately addresses this troubling trend," Mears said in the news release.
The office's second priority listed was increasing penalties for animal cruelty, which is currently a Level 6 felony.
The office referenced Senate Bill 41, authored by Sen. J.D. Ford, D-Indianapolis. The bill would raise the offense to a Level 5 felony and increase the sentencing range from one to six years in prison.
Next, abortion rights were listed as a priority.
"We do not need to waste resources criminalizing medical professionals, women, and pregnant people for seeking abortion care," Mears said in a news release.
Abortion was banned in certain circumstances during the 2022 legislative special summer session.
Since then, SB 1 has been blocked via Members of the Medical Licensing Board of Indiana, et al. v. Planned Parenthood Great Northwest, Hawaii, Alaska, Indiana, Kentucky, Inc. et al. (22S-PL-338).  The Indiana Supreme Court will hear oral arguments in that case on Jan. 19.
Lastly, the office listed driver's licenses for all Hoosiers as a priority, stating all residents should have the ability to get a valid driver's license.
While those are the main priorities, the office also said it will be supporting legislation regarding common-sense gun laws, a standalone hate crime law and legalizing marijuana.
Please enable JavaScript to view this content.