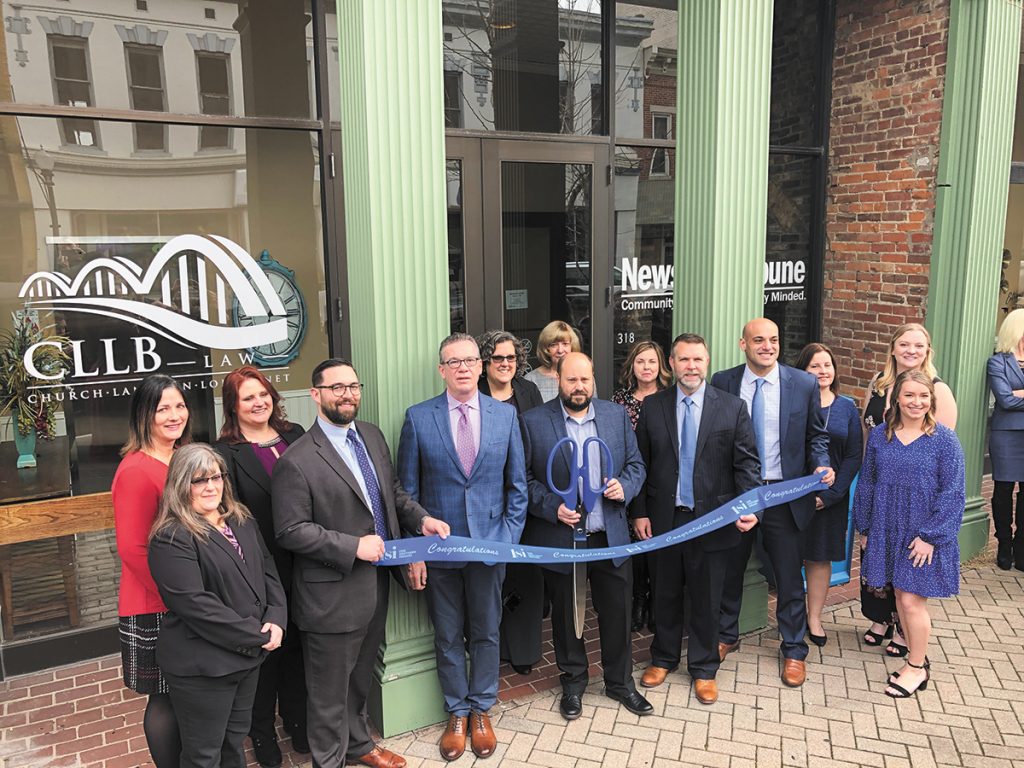 Hanging a shingle is always risky. Add a pandemic to the mix and you've got a recipe for stress.
Most lawyers across Indiana felt the pinch of the COVID-19-induced economic downturn in some fashion. But those who made career moves in the months before the pandemic say the recession has put their business acumen to the test.
So how did lawyers who've recently made business changes deal with the effects of the pandemic? To hear them tell it, it takes a combination of grit, teamwork and flexibility — and some sleepless nights.
Indiana Lawyer spoke with Hoosier firms that experienced leadership and/or business transitions in the months preceding the pandemic. Here are their stories.
Learning new tricks
When the pandemic came to the Midwest, Larry Church thought to himself, "What we have gotten ourselves into?"
Church is one of nine lawyers who left the firm of McNeely Stephenson to open the New Albany firm Church Langdon Lopp Banet in January. The lawyers went into their new venture with a vision, but just months into it, their focus shifted from developing a business plan to developing an infectious disease plan.
Both plans were premised on the same goal: using the most recent technology. Even before coronavirus, CLLB had plans to update both its hardware and software, Church said. The lawyers were even offering virtual mediations before social distancing.
As a result, CLLB's mediation practice has "exploded," Church said. When the firm opened, his goal was to eventually make mediation up to two-thirds of his practice over a two-year period. But in the first nine months alone, mediation has grown to 75% of his work.
Learning to roll with those unexpected changes is what has helped CLLB get through its tumultuous first year, Church said. The partners started out with a business plan to guide them, but they've been willing to adjust to the COVID-19 curveballs.
Intentionally learning to use new technology certainly didn't hurt, either.
"We spent both time and money in that investment," Church said. "The funny part of it for me is a quote that went around the office: 'You can teach a middle-aged lawyer new tricks.'"
Solo no more
Criminal defense is a practice area that's pretty recession-proof, but that doesn't mean private defenders haven't been affected by the COVID-19 downturn.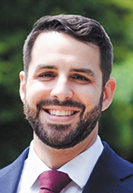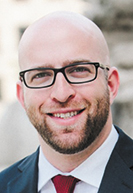 Levin & Diehl opened its Indianapolis office in February, and very quickly partners Josh Levin and Michael Diehl had to learn how to run a virtual practice.
It would have been a transition for them anyway — Levin worked as a solo practitioner for two years before Diehl joined him, so he was used to doing things on his own. With a pandemic and court closures to also deal with, the two lawyers had to adapt on the go.
Criminal defendants don't have the luxury of postponing their cases for a global health crisis, Levin said, so he and Diehl spent a lot of time in virtual meetings. As it turns out, having a partner made it easier for the former solo practitioner to navigate a virtual practice.
"Ideally we were going to split our cases down the middle as far as workloads and counties, but we still have the flexibility for one of us to be able to cover for the other if something came up," Levin said. "What we found with several hearings being remote, and several still are remote, is that it makes it easier to be in two places at once."
The partners have also had to adjust some business aspects of their original plan in light of COVID-19. For example, they've become more flexible with client payment schedules as layoffs and unemployment have affected client income, and they've both been conscientious about saving money in case another widespread shutdown is implemented.
Though it's been an unusual transition, Levin is confident that bringing on a partner helped him to better navigate the last six months: "It was the best decision we could've made."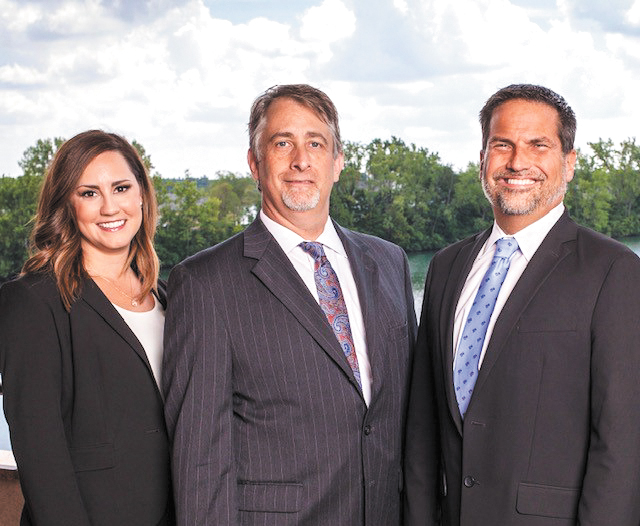 Leadership lessons
Alan Bouwkamp jokes that his partner, Elizabeth "Biz" Eichholtz Walker, learned to be a law firm partner in a trial by fire.
Walker became a partner at what is now Becker Bouwkamp Walker in August 2019. Working alongside Bouwkamp and partner Carl Becker, she said the transition to their new three-partner structure was largely complete when the pandemic hit.
But that doesn't mean they were fully prepared.
Like other firms, the leaders of "B2W" were making decisions on the fly. The partners decided on Saint Patrick's Day 2020 to close their office, and within 48 hours they had a formal COVID plan in place.
Each of the three partners plays a role in managing the northside Indianapolis firm. Bouwkamp oversees human resources, Becker handles accounting and Walker takes the lead on marketing and technology. But when it came to the coronavirus, collaboration was key.
"Challenges are inevitable with any firm transition, and when you add on top of it more partner meetings than are typical, I think that made us closer," Walker said. "We had to be open and honest and communicative. We had to realize our strengths, because we are different, and that's a huge benefit and asset to the firm."
Walker is in her 30s while Becker and Bouwkamp are in their 50s, and that generational difference worked to the firm's advantage, Bouwkamp said. He pointed to the transition to remote work, noting that Walker's age gave her a firmer grasp on how available technologies could keep their practice afloat despite having to close the physical office.
For Walker, the experience of transitioning into leadership during a global crisis opened her eyes to issues she hadn't previously considered, such as meeting the firm's financial obligations. And though she expected to love the flexibility of remote work, COVID has also shown her the power of in-person collaboration.
"That's the whole value of being a partner — not just working from afar and sending messages, but getting to interact and have the support of one another," she said.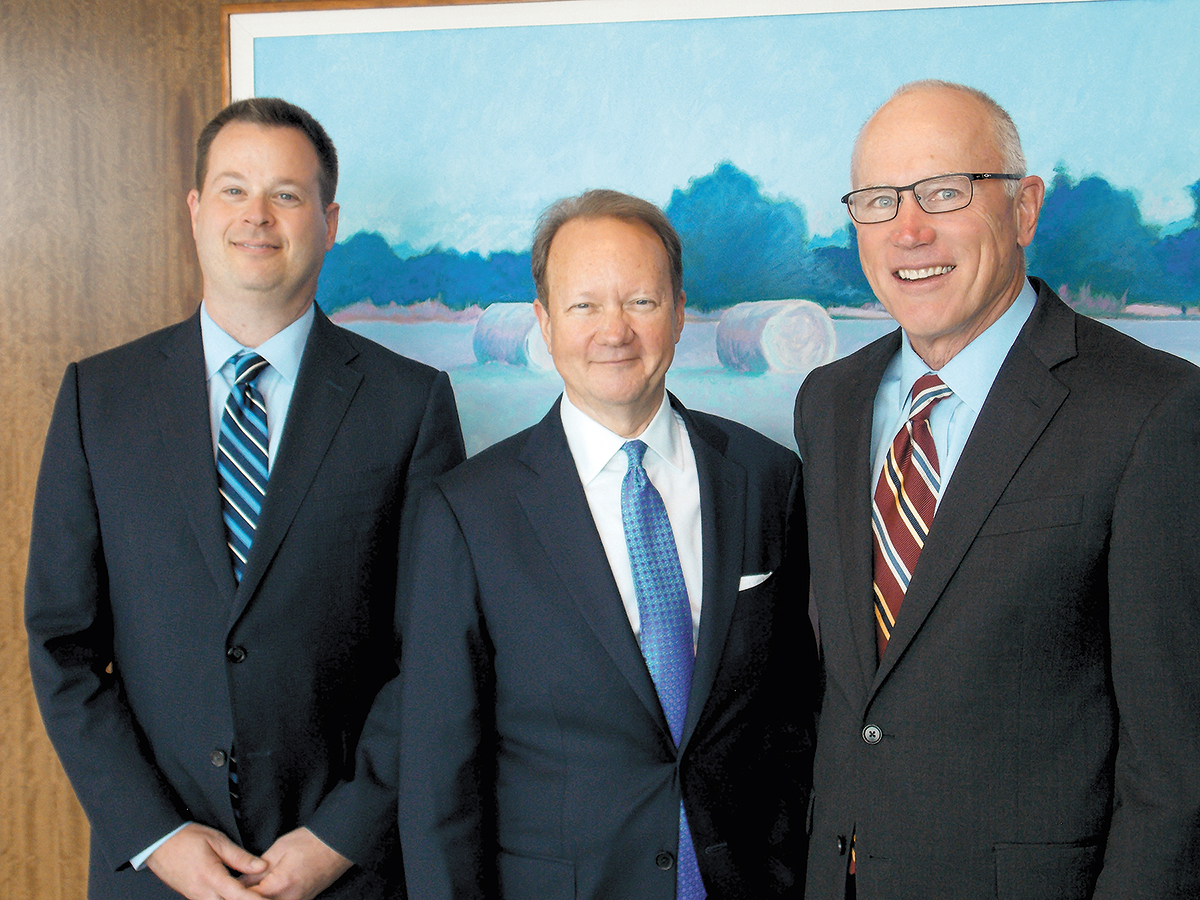 Extra resources
Already one of Indianapolis' largest firms, the former Bingham Greenebaum & Doll became even bigger when it combined with global giant Dentons to form Dentons Bingham Greenebaum in January. As it turns out, having the resources of a firm like Dentons made all the difference during COVID-19.
Dentons Bingham Greenebaum was about six weeks into its formal integration when the pandemic came to Indiana, managing partner Keith Bice said. But rather than add to the stress of such a transition, Bice said the combination actually made the pandemic easier to deal with.
"As we adapted to changed circumstances, we were forced to learn very quickly how to work remotely – and how to do it well in order to serve our clients," Bice said in an email to IL. "The learning curve was accelerated but also was far easier since we combined with a firm that is very experienced in bringing other firms on-board and creating immediate connections across a sophisticated technology infrastructure."
Dentons Bingham Greenebaum has operated during the pandemic with two goals, Bice said: protecting the health and safety of its employees and providing uninterrupted service to clients. Joining the ever-expanding Dentons team provided opportunities to meet those goals in ways that otherwise might not have been possible, he said.
For example, clients had access to the Dentons COVID-19 Hub, which includes national and international pandemic policy and employment data, as well as information about financial relief and legal considerations. Providing the national and international data, in particular, would not have been feasible without access to Dentons' resources, Bice said.
Adapting to the pandemic was faster and easier than expected, Bice added. Even when working with thousands of lawyers across dozens of offices, he's learned that even large organizations can be nimble enough to survive a global crisis.
"In fact," Bice said, "this experience has provided us an opportunity to more rapidly execute on our plans to become a law firm of the future."•
Please enable JavaScript to view this content.