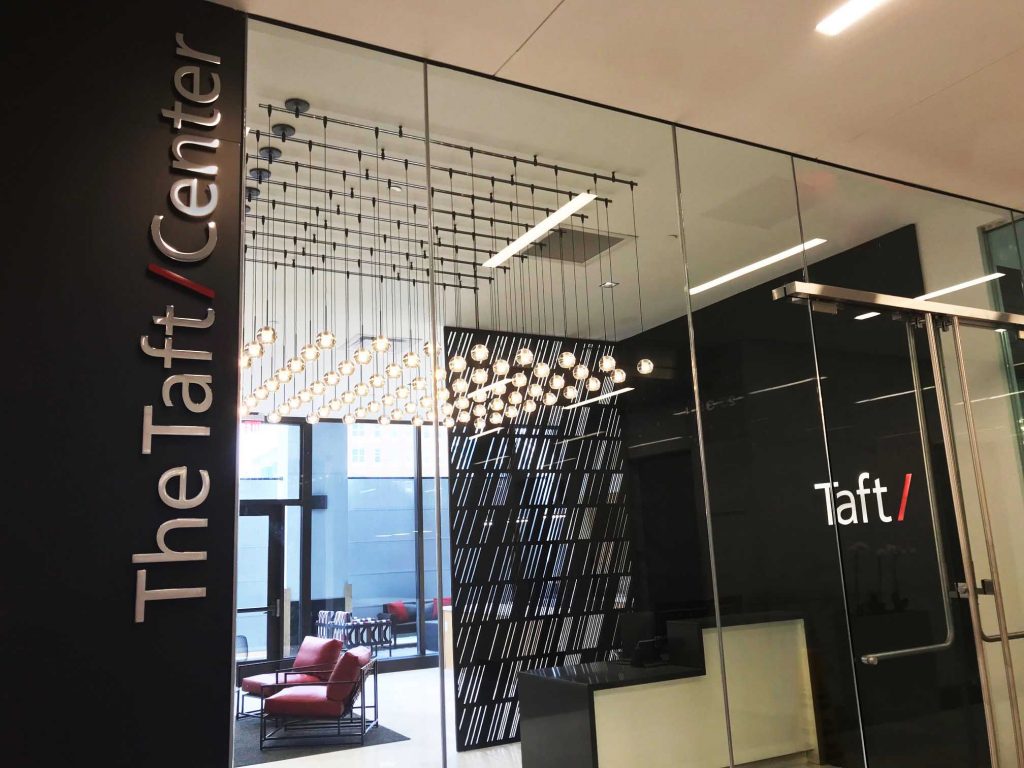 Taft Stettinius & Hollister LLP on Thursday announced the completion and grand opening of its Indianapolis Taft Center, a 5,000 square foot conference and event center. The state-of-the-art space installed in the Regions Tower first floor lobby now makes Taft the largest tenant in that building.
The new digs feature conference and large room meeting space, as well as an outdoor patio area with multiple seating areas, fire pits, video and audio capability, and an entertainment area. A café adjacent to the Taft Center was added as a building amenity for the use of all Regions Tower tenants. CSO Architects and Keystone Construction Group served as Taft's design and construction management professionals.
"The Taft Center is the firm's front door for our Indianapolis clients and community," said Robert Hicks, Taft chairman and managing partner. "Taft always has been an active member of and contributor to the Indianapolis community and this expansion represents a further investment by the firm downtown."
The center's creation comes on the heels of Taft's recent roster growth to more than 600 attorneys following its pending merger with Minneapolis law firm Briggs and Morgan, bringing Taft a step closer to its goal of becoming a regionally dominant law firm. The Minnesota firm is set to change its name to Taft when the merger takes effect Jan. 1, 2020.
Please enable JavaScript to view this content.