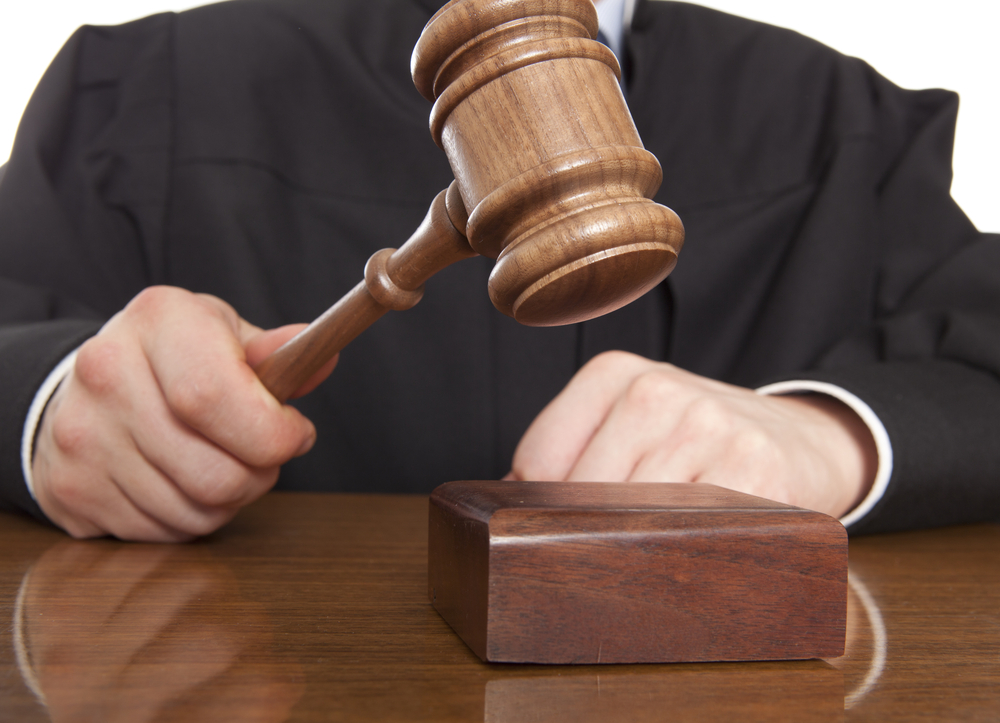 A man convicted on a litany of charges after pointing a gun at police failed to convince the Court of Appeals of Indiana that he should not have been allowed to proceed pro se. Also, while the Court of Appeals agreed that an attempted murder charge was improper, it did not find fundamental error.
The case of Trevor Kentrell Bowie v. State of Indiana, 22A-CR-1149, began in April 2020, when Trevor Bowie and Joniaya Ladd got into an early-morning fight. Ladd called 911 because Bowie would not leave her house, and Bowie fled the scene when an officer arrived.
Ladd claimed Bowie had stolen her firearm, so the officer broadcast a description of him. Officer Israel Salazar spotted Bowie and began pursuing him on foot.
Another officer, Khouri Elias, joined the chase in his patrol car. Bowie eventually fell, and the gun he had stolen from Ladd fell out of his pocket.
Bowie retrieved the gun and pointed it at the officers, ignoring their repeated orders to drop it. Elias then fired at Bowie, who fell but picked up the gun again. Both officers then fired a second time, but Bowie still did not drop the weapon.
Bowie was eventually disarmed and treated for gunshot wounds. The state then filed an information listing a slew of felony and misdemeanor charges related to the chase and shooting. The information was later amended to include a charge of Level 1 felony attempted murder for pointing the gun at the officers three times.
Bowie was appointed a public defender, but he asked the Tippecanoe Superior Court to replace his attorney. The trial court informed Bowie that the public defender's office would not appoint new counsel, but he maintained he would represent himself.
Bowie was allowed to proceed pro se but then announced that he would pursue an insanity defense. Concerned, the trial court ordered a competency evaluation, and multiple doctors found him competent to stand trial. He was also deemed legally sane at the time of the shooting.
Bowie subsequently represented himself at a four-day jury trial. The trial court confirmed during the trial that Bowie wanted to continue to proceed pro se.
At the close of evidence, Bowie moved to dismiss the attempted murder charge, arguing it should have been two separate counts — one as to each officer. The trial court took the matter under advisement, but the parties never addressed the issue on the record again.
The jury then found Bowie guilty as charged, and he was sentenced to an enhanced term of 57 years.
On appeal, Bowie first argued that he did not validly waive his right to counsel. The Court of Appeals disagreed, pointing to the questioning and advisements against proceeding pro se from both the trial court and defense counsel.
"Despite the totality of these warnings and advisements, Bowie affirmed multiple times in open court that he was capable of representing himself and wished to proceed pro se, that he was making the choice of his own free will, and that he was making the decision knowingly, intelligently, and voluntarily after having been fully advised of his rights under the state and federal Constitutions," Judge Patricia Riley wrote. "Given these circumstances, we conclude that Bowie validly waived his right to counsel."
Bowie also argued his mental health status was proof that he did not understand the dangers of self-representation. But the COA pointed to the results of the competency evaluations and to Bowie's own testimony that he was taking medication to control his mental illnesses.
"Bowie's naked assertion that 'as the case moved towards trial, it was obvious that Bowie suffered from serious mental illness and that he was incapable of representing himself' does not make it so," Riley wrote. "Accordingly, we affirm the trial court's decision to allow Bowie to conduct his own defense as he requested."
Bowie also renewed his challenge to the attempted murder charge on appeal, arguing the state had charged him with multiple separate offenses such that he could not be assured of jury unanimity.
The appellate court agreed with Bowie's argument that he had been impermissibly charged with more than one offense, pointing to Lainhart v. State, 916 N.E.2d 924 (Ind. Ct. App. 2009).
"However," Riley wrote, "we do not reverse the conviction because, although Bowie objected and raised his claim below, he did not offer his own jury unanimity instruction, and therefore, he has waived his claim unless he could establish fundamental error.
"None occurred here, as the only real issue in this case was whether Bowie was sane at the time of the offense, which was an all-or-nothing theory that the jury could accept or reject," Riley concluded. "Its rejection of Bowie's insanity defense would have resulted in Bowie's conviction regardless of which acts and victim the jury chose to rely on."
Please enable JavaScript to view this content.