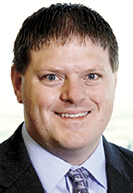 By Steve Rost and Mike Etienne
Knockoff components and aftermarket products can degrade both the reputation and the profits of legitimate businesses and original manufacturers. Patent law is designed to safeguard novel inventions and new discoveries, but often times external, easily visible, aesthetic components of machines or designs fall short of the novelty required to obtain protection with a utility patent. Even worse, the externally visible and aesthetically pleasing components can often be the easiest and most profitable components for an aftermarket vendor to replicate. So the question is, how can a business or manufacturer legally protect external and aesthetic components from copycats and knockoff suppliers? The answer? Design patents.
Design patents are intended to protect ornamental features only. In fact, a design patent may be found invalid if its claims are directed to primarily functional features. However, oftentimes a design feature exists as a portion of an otherwise functional article of manufacture (e.g., a flashy seed hopper on an agricultural planter). Patent applicants interested in design patents often pursue utility patents, which might suggest that the patented subject matter is useful or functional, not ornamental. Thus, companies may be concerned that a strategy of pursuing utility patents would hinder their ability to obtain valid design patents. Generally speaking, this is not the case. The Federal Circuit has established that while the existence of a related utility patent is a factor bearing on functionality and thus invalidity of a design patent, other factors often alter the balance toward non-functionality and validity of the design patent.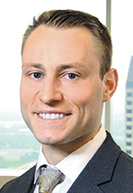 According to 35 U.S.C. §171(a), a design patent protects a "new, original and ornamental design for an article of manufacture." In High Point Design LLC v. Buyers Direct, Inc., 730 F.3d 1301 (Fed. Cir. 2013), the court noted that "a design patent can be declared invalid if the claimed design is 'primarily functional' rather than 'primarily ornamental,' i.e., if 'the claimed design is 'dictated by' the utilitarian purpose of the article.'" Id. at 1315. In High Point, the court provided the following list of factors to determine whether a claimed design is "dictated by" functional considerations and is therefore invalid:
(1) whether the protected design represents the best design;
(2) whether alternative designs would adversely affect the utility of the specified article;
(3) whether there are any concomitant [associated] utility patents;
(4) whether the advertising touts particular features of the design as having specific utility; and
(5) whether there are any elements in the design or an overall appearance clearly not dictated by function.
Id. at 1316, citing PHG Techs., LLC v. St. John Cos., 469 F.3d 1361, 1366 (Fed. Cir. 2006) (quoting Berry Sterling v Pescor Plastics, 122 F.3d 1452, 1456 (Fed. Cir. 1997). In more recent cases, the Federal Circuit emphasized the second factor: whether alternative designs are available for the component in question. The recent cases outline common scenarios in which design patents are valuable to companies and are also able to withstand challenges to validity. See e.g., Automotive Body Parts Association v. Ford Global Technologies, LLC, 930 F.3d 1314 (Fed. Cir. 2019); Ethicon Endo-Surgery, Inc. v. Covidien, Inc., 796 F.3d 1312 (2015).
In Ford v. ABPA, Ford obtained several design patents on headlights and vehicle hoods. ABPA was accused of distributing aftermarket products that infringed these patents, but ABPA argued Ford's designs were invalid due to being functional. The court "emphasized the presence or absence of alternative designs, noting that the existence of 'several ways to achieve the function of an article of manufacture,' though not dispositive, increases the likelihood that a design serves a primarily ornamental purpose." Id. at 1319. The court cited Rosco, Inc. v. Mirror Lite Co., 304 F.3d 1373, 1378 (Fed. Cir. 2002) which held that "if other designs could produce the same or similar functional capabilities, the design of the article in question is likely ornamental, not functional." Id.
In Ethicon v. Covidien, the Federal Circuit indicated that alternative designs are stronger evidence of ornamentality than utility patents are of functionality. For example, the court stated "[w]e have often focused, however, on the availability of alternative designs as an important – if not dispositive – factor in evaluating the legal functionality of a claimed design." Moreover, the Ethicon district court found it significant that Ethicon applied for utility patents that included patent drawings similar to patent drawings, i.e., the claims, of the design patent in suit. The Federal Circuit dismissed the district court's decision and asserted that "Ethicon's Design Patents cover only the specific ornamental conceptions of the features shown in their [claimed drawings], and not the general concepts [that were described in the utility patent]." Id. The takeaway is that even where utility patents exist, related design patents may be valid where alternative designs are also suitable for the given article or component.
This guidance from the Federal Circuit is encouraging for companies that are interested in growing their IP portfolios and protecting their distinguished designs with multiple IP weapons. A utility patent should not be a deterrent to seeking a design patent where a portion of the design is primarily ornamental or non-functional. In fact, where aftermarket vendors are replicating a company's unique aesthetic components, a design patent may be the most effective option, whether as a substitute or as a supplement to a utility patent. Design patents are often accompanied by lesser expenses, lesser time to allowance and lower burden to patentability when compared to their utility patent counterparts.
Rather than pursuing a design patent, low cost as it may be, some companies elect to rely on common law trade dress protection. While an acceptable approach, it does come with some degree of risk. As a common law right, trade dress is limited by geography, exclusive use and secondary meaning, all of which must be proven to exercise the protection. These burdens of proof, which at times may be difficult and expensive to satisfy, do not apply to design patents. So, in some instances, a design patent may be the most valuable and achievable form of IP for a business or manufacturer.•
• Steve Rost – [email protected] – and Mike Etienne – [email protected] – are attorneys in Taft Stettinius & Hollister's intellectual property group. Opinions expressed are those of the authors.
Please enable JavaScript to view this content.