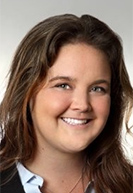 By Meghan E. Ruesch
To say the COVID-19 pandemic of 2020 changed the world is an understatement. It has been more than one year since life as we knew it in the U.S. came to a halt, but the world is slowly beginning to bounce back (thank you vaccines). With the past year, employers and employees in nearly every industry had to shift the way we think about doing business, and the insurance industry was no exception. As the workforce continues to adapt to and accept this "new normal," the insurance industry is also adjusting and evolving and introducing new methods of doing business that will impact in-house and outside practitioners alike. Here are some 2021 industry trends that we will likely see.
COVID-19 litigation and business interruption risk shifting
One of the biggest impacts of the pandemic on the insurance industry was the influx of business interruption claims and subsequent coverage litigation that ensued. In March 2020, as federal, state and local officials began issuing orders calling for the mandatory closure of and limitations on various businesses (bars and restaurants in particular) to enforce social distancing guidelines, insurance carriers immediately began receiving an influx of business interruption claims. Depending on the language of a given policy, many of these claims were denied, and disputes between policyholders and carriers regarding the scope of business interruption and civil authority coverage erupted. Between March 2020 and February 2021, more than 1,550 coverage lawsuits were filed across the country addressing issues of insurance coverage for business losses as a result of the COVID-19 pandemic. A number of these suits were filed as class actions, some have been converted to multidistrict litigation and many are still pending in state and federal courts.
To date, there have been approximately 320 court rulings on the merits of these lawsuits. While the vast majority of suits have been dismissed with prejudice in favor of the insurance carriers (largely on the grounds that business losses as a result of COVID-19 were not caused by any "physical loss or damage" to the property), a number of courts have found issues of fact regarding potential insurance coverage for these business losses. While we can certainly anticipate that a number of these cases will result in more and variable caselaw on the subject, and that some of these suits will go to trial, the pandemic has also undoubtedly caused the insurance industry to reexamine its business interruption coverage in numerous ways.
Historically, business interruption coverage was intended to trigger in the event of a limited closure of business operations due to physical damage to a property, such as from a fire or some other event that required physical restoration of the property. The possibility and frequency of such business closures was tangible, limited and manageable. Even if a weather event such as a tornado or hurricane resulted in widespread regional business closures, the insurance industry was prepared to respond. What the pandemic has shown, though, is that global-scale business interruption events are not just theoretical. Though we may not (and hopefully won't) see another pandemic like COVID-19 for another 100 years or more, the insurance industry is forced to reconcile the possibility of other global-scale events that can cause business disruptions and lost revenues. These non-physical damage business-interruption scenarios are not limited to another possible pandemic, but also include cyber events, rolling blackouts, natural catastrophes and extreme weather events. These scenarios are not hypothetical — we saw them all in 2020. Many businesses' production and operations have been significantly impacted by these events, and they are turning to the insurance companies for a response.
Just as companies across all industries have had to respond to vulnerabilities in their operations that were exposed as a result of the pandemic, I think we will see a trend in 2021 and beyond in the insurance industry to respond to these increased business interruption vulnerabilities as well. While this may result in higher premiums for business interruption losses, we will also likely see an increase in alternative products and insurance offerings, including more specifically tailored insurance products.
New technologies and tailored insurance experiences
One of the most significant changes after 2020 has been the move across multiple industries toward even greater reliance on new technologies and big data. Indeed, advances in the collection and availability of individualized data exploded in 2020 as more and more people and businesses were forced to expand and embrace new technologies to suit new working environments. The insurance industry has always been driven by data and risk management, and the proliferation of big data has had a huge impact on insurance, to the benefit of consumers and businesses alike.
In particular, the increase in available individualized data can allow for a more customizable and personalized insurance experience. Data that can be gathered from the "internet of things," social media, an automobile's telematics, credit reports, even fitness trackers, can allow carriers to personalize insurance products and price insurance premiums that account for an individual's needs and behaviors. The gathering of this information not only allows for more accuracy in the pricing of policy premiums, but it also provides opportunities to narrowly tailor insurance products to meet the unique needs of the individual. These customizable insurance experiences will hold appeal for the millennial generation, which represents the largest generation in the U.S. labor force and which is maturing in their careers to hold more decision-making power across all industries. As technology and our use and understanding of data progresses and continues to evolve, so too will the insurance industry evolve to respond to a changing consumer mindset and business expectations.
Cybersecurity and expanding cyber insurance coverage
Although the increase in cybersecurity risks and events did not top the news in 2020, cybersecurity is still an ever-changing and high-level peril businesses and individuals face every day. As the pandemic accelerated the move toward increased digitalization, and the remote workplace became the norm, the risk of cybersecurity events and incidents increased exponentially. Indeed, in April 2020, at the peak of the first wave of lockdowns, the FBI reported a 300% increase of reported cyber incidents, and certain studies estimate that cyber crime cost the global economy over $1 trillion — an increase of nearly 50% from just two years ago. This increased need for digitalization that was driven by the pandemic, particularly in our homes, exposed just how vulnerable we are to intrusions by cyber criminals.
The insurance industry's cybersecurity products for home and businesses have evolved rapidly, even in just the past 10 years. We can expect that in 2021 and for the foreseeable future, the insurance industry will continue to innovate and expand its cyber insurance coverage options. Indeed, the ever-changing cybersecurity landscape has and will continue to change the way the insurance industry does business altogether.
As we all continue to adapt and evolve in the wake of 2020 and the pandemic, we will continue to see an evolution of how we do business, and how the insurance industry does business with its individual and business customers will continue to evolve as well.•
• Meghan E. Ruesch is a partner at Lewis Wagner LLP. Opinions expressed are those of the author.
Please enable JavaScript to view this content.