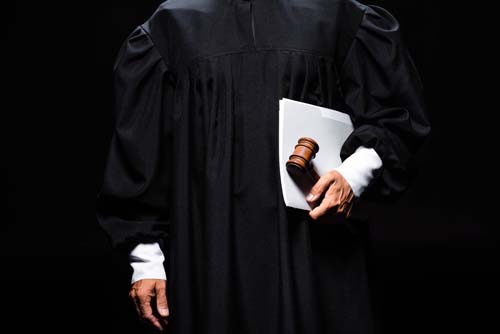 The U.S. Senate Judiciary Committee unanimously approved Magistrate Judge Matthew Brookman's nomination to the U.S. District Court for the Southern District of Indiana on Thursday, a move that puts Brookman on track for a full Senate confirmation vote.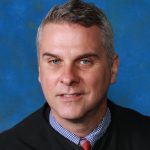 Carl Tobias, a University of Richmond School of Law professor, said the fact that the 21-member Judiciary Committee took a voice vote, as opposed to a roll call, represented a strong vote of confidence for Brookman.
"It looks like it will be a very easy confirmation," Tobias said.
Tobias noted there was positive discussion on Brookman's nomination from committee chairman Sen. Dick Durbin, D-Illinois, and ranking member Sen. Lindsey Graham, R-South Carolina. He also said the support of Indiana's two Republican senators, Todd Young and Mike Braun, were helpful in getting Brookman's nomination through the committee and onto the full Senate floor for a confirmation vote.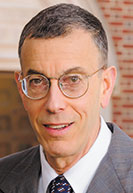 Tobias said the only real question now is when the full Senate will vote on Brookman's confirmation. That vote could come in either later in March or sometime in April, he said.
The White House on Dec. 21 announced Brookman's nomination to fill the seat currently held by Judge Richard Young, who submitted his notice in July 2021 of his intention to take senior status. 
Brookman has served as magistrate judge since 2016, filling a vacancy created by the retirement of Magistrate Judge William Hussmann.
From 2002 to 2016, he was an assistant U.S. attorney for the Southern District of Indiana.
In 2010, Brookman received the Director's Award from then-U.S. Attorney General Eric Holder for superior performance as an assistant U.S. attorney in his work on United States v. Jarvis Brown, et al., a quadruple homicide prosecution.
A native of St. Louis, Brookman graduated from DePauw University in Greencastle, where he majored in economics and history. He subsequently obtained his law degree from the Washington University School of Law in St. Louis.
Durbin said at the outset of Thursday's committee meeting that there were still 55 unfilled judicial vacancies.
In the Indiana Northern District Court, Senior Judge Theresa Springmann's chair has been open since she took senior status in January 2021, and Chief Judge Jon DeGuilio's position will become empty when he takes senior status in July.
Please enable JavaScript to view this content.