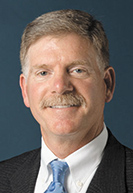 By Donald S. Smith
It seems that little in employment law stays the same. For instance, cases over the past two decades have eroded the enforceability of certain noncompete agreement terms (aka restrictive covenants). Thus, a standard form noncompete agreement drafted in the 1990s may not withstand a court challenge if used today. This article will focus on "freshening up" noncompete agreements to increase the likelihood of enforcement success in the current legal environment.
Noncompete agreements are typically found in two situations. The first is when a business is being sold and the purchaser wants to keep the seller from opening a competing business. In such a setting, courts have generally found that the parties are on relatively equal footing when it comes to negotiating the agreement, and courts will allow more restrictive language to be included. See E.T. Prods., LLC v. D.E. Miller Holdings, Inc., 872 F.3d 464 (7th Cir. 2017). The other setting, the employment context, will be further analyzed here.
Originally, there were three areas of analysis for a noncompete agreement: (1) time; (2) activity; and (3) geographic area. See Cent. Ind. Podiatry, P.C. v. Krueger, 882 N.E.2d 723 (Ind. 2008). More recently, Indiana courts have also specifically analyzed whether an employer has a "legitimate business interest" in determining whether the noncompete provision should be enforced. See Clark's Sales & Serv., Inc. v. Smith, 4 N.E.3d 772 (Ind. Ct. App. 2014). The former employer seeking to enforce a noncompete agreement must show that it is protecting a legitimate business interest in seeking enforcement. In other words, it no longer is satisfactory just to include a noncompete provision; an employer now must include why the employer thinks it needs to have a noncompete agreement. Thus, it is important to include why the employee's prior access to and future use of information (such as customer lists, pricing information, etc.) should be protected as a legitimate business interest in an enforcement action.
The original three elements are then scrutinized to determine whether the terms are reasonable and, thus, enforceable. The first — time — is analyzed in terms of length. Because some information becomes "stale" over time, noncompete agreements are less likely to be enforced if they are for periods longer than two years. After that time, the information an employee may have taken might not need protection as it is already in general knowledge or is no longer relevant (such as pricing information). Therefore, the idea of a legitimate business interest is not supported if a court believes a time restriction is too lengthy.
The second element — activities — is analyzed in terms of whether it is overbroad. This is often attacked by former employees who want to escape their agreements, who commonly argue an employer should not be able to enforce a broad noncompete in all circumstances. For example, in an often-used hypothetical argument, the former company president who is going to work for a competitor in a janitorial capacity should not be prohibited from doing so because things such as customer lists and pricing information would be irrelevant in his new position (this writer has never seen a case where the proverbial company president actually goes to work for a competitor as a janitor). Consequently, a preferred drafting strategy would be to include more specific details about the duties performed by the employee and the access he or she had to confidential information to increase the likelihood that a court would restrict the employee from going to work for another employer where the former employer's information could be used to the advantage of the new employer.
The third element — geographic area — is also analyzed in terms of whether it is overbroad. The trend is for courts to limit such agreements to those geographic locations that were previously served by that employee, and an agreement that attempts to restrict someone from working "anywhere in the world" for a competitor will likely not be enforced if in fact the employer does not serve customers outside the county where its office is located or if the employee's service area was local only. See Gleeson v. Preferred Sourcing, LLC, 883 N.E.2d 164 (Ind. Ct. App. 2008). For instance, if a salesperson called on customers within the Evansville area, it is not likely that a court would keep that employee from working in Fort Wayne. Enforcement again gets back to the question of whether there is a legitimate business interest for the employer to protect by keeping the former employee from working in a location where the employee has never performed services or called on customers, and thus his or her familiarity provides no competitive advantage.
Other types of noncompete provisions can be included that may have a greater likelihood of being enforced, particularly because it is easier to show the employer's legitimate business interest in seeking enforcement. One such example is a "nonpiracy covenant" that prohibits an employee from soliciting or encouraging customers to terminate their use of a former employer's products or services. In using such a clause, the drafter should specifically define terms such as "customer," what "products and services" are to be protected and what constitutes a "trade secret or confidential information." It is a lesser burden for an employer to show that its trade secrets should not be divulged than it would be to keep an employee from working elsewhere. Another type of restrictive covenant is a "nonrecruitment" provision, which keeps an employee from soliciting or inducing co-workers to leave, often to join the departing employee to work for a competitor. Such a provision may limit "corporate raiding," which occurs when an entire group of people leave one employer to start their own business or go to work for a competitor.
Enforcement of a noncompete agreement is generally a matter of state substantive law. Consequently, counsel must be aware that noncompete language that is enforceable in one state may not be enforceable in another. For example, Indiana courts adhere to the "blue pencil doctrine," which allows an Indiana court to strike terms of an agreement (which hearkens back to the days of a print editor striking out text with a blue pencil) but which does not permit an Indiana court to rewrite or add to a provision even if the parties have included a "reformation clause" attempting to give the court that authority. Heraeus Medical Inc. v. Zimmer, Inc., 135 N.E.3d 150 (Ind 2019). However, another state's courts may be willing to rewrite a provision to bring it within the bounds of what that state's courts deem to be reasonable. Thus, it is important that drafters include choice of law provisions to show the parties' intentions of which state's substantive law should apply.
When it comes to drafting noncompete agreements, one size certainly does not fit all. The use of a form agreement may be a decent starting point, but the agreement should be tailored to the specific needs of each employer with specific clauses to address the unique employment circumstances. Businesses will find this approach is more successful and predictable than simply replacing the name of an employee in an old form agreement. Employers who do not heed this advice may learn that an Indiana court finds the agreement is overbroad, unenforceable and it truly is "not worth the paper it is written on."•
• Donald S. Smith is a partner at Riley Bennett Egloff LLP. Opinions expressed are those of the author.
Please enable JavaScript to view this content.