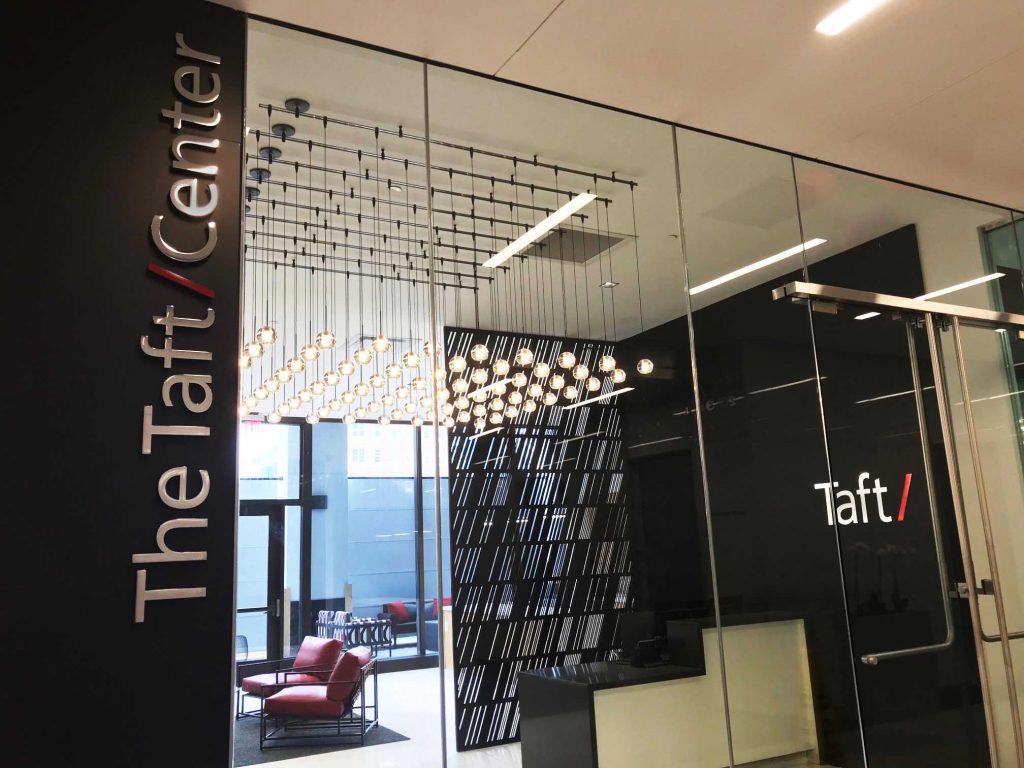 Taft Stettinius & Hollister is expanding into the Michigan market through the merger announced today with Jaffe Raitt Heuer & Weiss, the seventh-largest law firm in Detroit.
The combination will take effect Dec. 31, and will grow Taft to 12 offices and about 800 attorneys. Jaffe will change its name to Taft.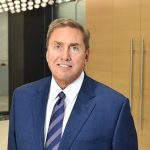 "Jaffe is … very well-known, very sophisticated," Robert Hicks, chairman and managing partner of Taft, said. "They have a fairly iconic list of clients that they've served for many, many years. It's a very loyal group. (They have) lots of University of Michigan law grads … so they've got great academic credentials, great loyalty to each other."
Taft had been looking for a partner in the Detroit market for a while and in Jaffe found "the best fit," according to Hicks. The Motor City law firm has similar core strengths and is culturally compatible with Taft, he said.
Also, Jaffe has "a great set of clients," to which Hicks said he believes Taft can deliver more services.
However, the most attractive asset Jaffe offered was the Detroit address, Hicks said. The metropolitan area has 4.4 million residents and is the second largest city in the Midwest behind Chicago.
Hicks pointed to Detroit's rebound after filing for bankruptcy in 2013 — the largest municipal bankruptcy in American history — and its economic base supported by industry, health care and government contracts as all presenting Taft with a whole new market to capture.
"They were just a really good fit," Hicks said of Jaffe. "But we would not have merged with them if we didn't want to go to Detroit. Detroit was the draw for us."
Jaffe was founded in 1968 and currently has more than 120 attorneys spread between one office downtown and another in the suburb of Southfield. It is a full-service firm representing public and private clients across the Midwest and the United States.
Mark Cooper, CEO of Jaffe, said the combination will give his attorneys more resources to serve their clients.
"Jaffe is starting a new, modern chapter by joining Taft," Cooper said in a news release announcing the combination. "Taft shares our entrepreneurial mindset, Midwestern values, and commitment to culture, community, and client service. Our ability to leverage Taft's resources and expertise will provide an opportunity to drive even greater value and results to our clients."
Like many firms, Taft had a very strong 2021 financially. Hicks described it as the best year in the history of the law firm and said he is anticipating revenue in 2022 will be "at least 10% higher than 2021 because of our growth."
The combined revenue of Taft and Jaffe will reach about $525 million this year.
Taft's increasing bottom line appears to be bucking the current trend.  According to the Thomson Reuters Law Firm Financial Index released in August, firms saw demand for services slip 0.5% in the second quarter of 2022, while profit-per-lawyer fell 3.6%.
In combining with Jaffe, Taft is following the playbook it developed in 2008 when it implemented a strategy to become "a dominant middle-market regional law firm," according to Hicks. The firm has entered other markets through mergers with established law offices in major Midwestern cities.
Jaffe will be the sixth merger the firm has completed in the last 14 years. Taft arrived in Chicago in 2014 by combining with Shefsky & Froelich and moved into Minneapolis through a 2020 merger with Briggs and Morgan.
Also, the firm completed combinations in Columbus in 2012 via Chester Willcox & Saxbe and in Cleveland and Indianapolis in 2008 via Kahn Kleinman and Sommer Barnard, respectively.
Detroit remained the missing piece.
"We've always been attracted to that market to fill out our Midwestern strategy," Hicks said. "It's kind of hard to be in the Midwest and say you're a dominant Midwestern firm like us and not be in Chicago, Minneapolis and Detroit."
Jaffe had gone through its own strategic planning process and hired a consultant, then reached out to Taft. The conversation between the two firms started about 18 months ago, Hicks said.
Taft maintained that the merger with Jaffe — as with its previous mergers — is a "simple combining of two balance sheets" and that it has not paid or received any money as part of the deal. The equity will be redistributed using the same formula for both legacy and new partners.
Once Taft settles into the Detroit market, Hicks said the firm will mimic what it did in Minneapolis by lighting up the hiring market. Adding talent is key to Taft's growth, and in Minnesota, the firm lured new attorneys and laterals with a "very transparent and market-based compensation system."
That was the recipe Taft followed in 2021 when it scooped up seven attorneys and nonlawyer professionals from Ice Miller to bolster its Public Affairs Strategies Group, which included a footprint in Washington, D.C.
"We tend to take market share from other firms mostly by hiring other lawyers," Hicks said. "Clients follow their lawyers, typically. Our strategy is to be the firm that lawyers want to practice at. And when you do, they come and their clients come and you grow."
Hicks, who will serve as managing partner through 2026, said he expects Taft will do one more merger in the next four years. In particular, he is looking at St. Louis, Pittsburgh and possibly Kansas City, Missouri.
"We will be looking at those markets," Hicks said. "And we'll be opportunistic if we find the right firm, but it's got to be the right firm."
For more details about the Taft-Jaffe combination, pick up the Sept. 14 issue of Indiana Lawyer.
Please enable JavaScript to view this content.