Being unaware of court rules can lead to disciplinary action.
Read More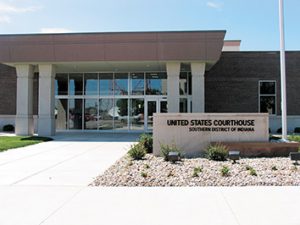 The Terre Haute courthouse survived a shutdown list in 2006 by building a new facility.
Read More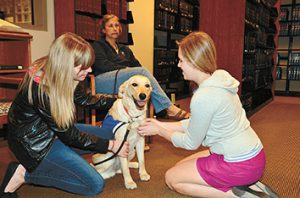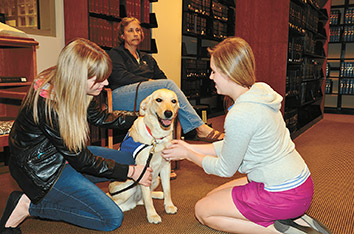 The class of 2012 faces this transitional time with optimism.
Read More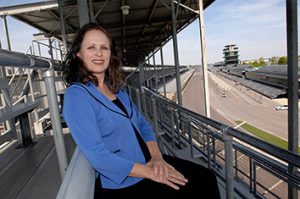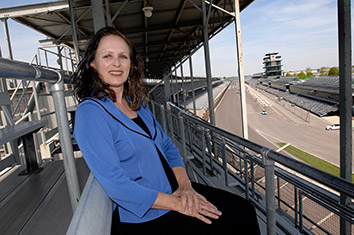 Susan Rivas enjoys the sound of cars zipping around the track at the Indianapolis Motor Speedway. Her office window overlooks the back of the grandstand, about 100 feet away, where workers are busy readying the stands for thousands of visitors.
Read More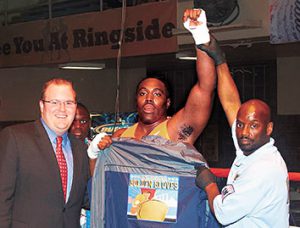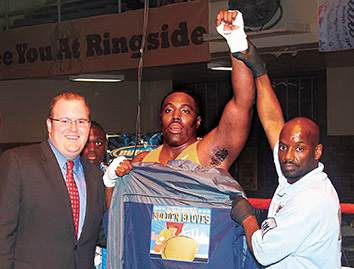 An Indianapolis attorney wins his division at the Indiana Golden Gloves.
Read More
The recently announced dual degree J.D./LL.B. program by the Indiana University Maurer School of Law and Jindal Global Law School in India is still in the planning stages, but to many legal professors and professionals, the program promises to be a boon for students interested in practicing international law.
Read More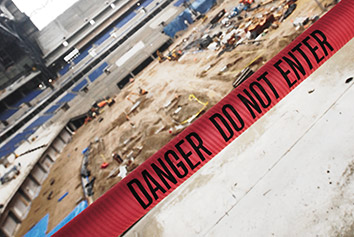 A construction management company was found not liable by the Indiana Supreme Court for a subcontractor's injury.
Read More
Indiana court opinions influence new foreclosure statute and amendment.
Read More
We give Forkey's in Martinsville 1.5 gavels!
Read More
The nominations received tell the story of impressive court victories and decisions that have had an impact on Indiana law. But even more telling is the passion that comes through in many of the nomination packets and letters of recommendation from colleagues, peers and even adversaries who say they are better lawyers for having worked with the individual nominated.
Read More
When Volvo Group North America LLC sought to sell its semi trucks in the Indianapolis area, the company turned to veteran auto dealer Andy Mohr to help it gain a foothold in the market.
Read More
Read details of the commencement ceremonies for Indiana's law schools.
Read More
Distinguished members of the judicial community, including former Massachusetts Chief Justice Margaret H. Marshall, will be on hand May 10 at a celebration dinner honoring former Indiana Chief Justice Randall T. Shepard.
Read More
The receiver representing investors in the Ponzi scheme run by convicted money manager Keenan Hauke has sued to recover nearly $600,000 in improper payments made to an Arizona investment fund.
Read More
Read opinions from the 7th Circuit Court of Appeals and Indiana Supreme Court, Court of Appeals, and Tax Court.
Read More
Read who's been held in contempt, suspended or reinstated.
Read More
A procedural or substantive concern in a strict liability action?
Read More
Kori McOmber writes about the various apps one can use on the iPad to help with practicing law.
Read More
Every year, we celebrate Law Day – the day first proclaimed in 1958 by President Dwight Eisenhower to be set aside to celebrate the rule of law. Following a Congressional resolution passed in 1961, May 1 has been officially designated to celebrate Law Day.
Read More
In order to assist voters in electing qualified and effective judges in the November 8 election, the Indianapolis Bar Association's Judicial Excellence Political Action Committee has released the results of its 2012 judicial candidate peer evaluation.
Read More
One of the most important responsibilities legal professionals have is to use their specialized skills to aid the community through volunteer efforts.
Read More
The recent United States Supreme Court case of Missouri v. Frye, 132 S. Ct. 1399, 2012 U.S. LEXIS 2321 (2012) may create advisements for defendants who wish to take cases to trial and may make courts an unwilling witness to plea negotiations.
Read More
Read about what's going on with the IndyBar!
Read More