APRIL 4-17, 2018
The new Marion County Criminal Justice Center's design will focus on efficiency and customer service. In the coming special session of the Indiana General Assembly, the issue of regulating self-driving cars won't be among the issues on the table. The push for an alternative 65/70 North Split design is an example of expressways losing favor.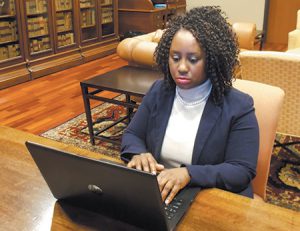 Under the current Standard 306, law schools may not grant more than 15 credit hours from online courses toward a J.D. degree, and may not enroll any first-year students in distance education. The proposed new rule would permit law schools to offer up to one-third of the credits for a J.D. degree online, and first-year students would be able to take up to 10 credits online.
Read More
Calling it a "comprehensive report," the American Bar Association released a series of spreadsheets March 22 which presented the ultimate two-year bar passage rate for 2015 graduates as well as the bar passage rates for first-time takers in 2016 and 2017 from each accredited law school.
Read More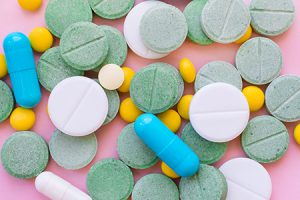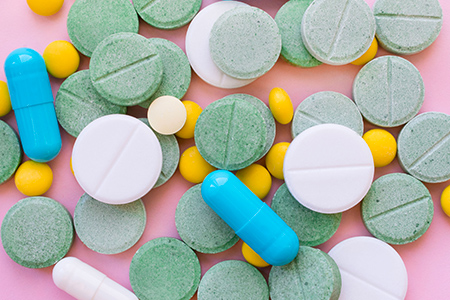 Officially announced in February, Grand Challenges is a 16-project program aimed at preventing, reducing and treating addictions throughout the Hoosier state.
Read More
Dr. Jennifer Walthall, Family and Social Services Administration secretary, and Jim McClelland, director for drug prevention, treatment and enforcement, announced OpenBeds, a software platform that manages health services.
Read More
With all this uncertainty, one thing DACA recipients won't have to worry about anymore — in Indiana, at least — is obtaining state professional licenses. Gov. Eric Holcomb signed Senate Enrolled Act 419 on March 21, which allowed "Dreamers" to apply for professional certifications.
Read More
A northern Indiana jury returned a $35 million verdict March 8 for a woman injured by a transvaginal mesh implant in a trial that is believed to the seventh mesh lawsuit against Johnson & Johnson and its subsidiary Ethicon, Inc.
Read More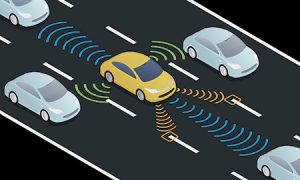 Gov. Eric Holcomb last month called for a special session of the Indiana General Assembly to address some of the unfinished business, but self-driving cars will have to wait.
Read More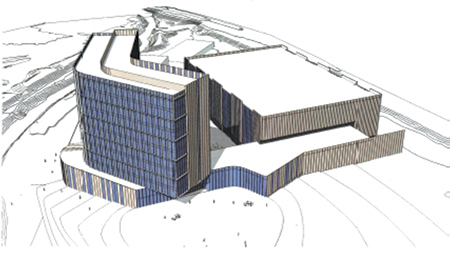 The interior of the Marion County Courthouse will include 11 floors of courtrooms and chambers.
Read More
7th Circuit Court of Appeals March 21 Civil Plenary — Establishment Clause Freedom From Religion Foundation v. Concord Community Schools 17-1591, 17-1683 An Elkhart high school's traditional "Christmas Spectacular" production that was canceled by a northern Indiana federal court because of its overt religiosity, then passed muster when Christian elements no longer took a leading […]
Read More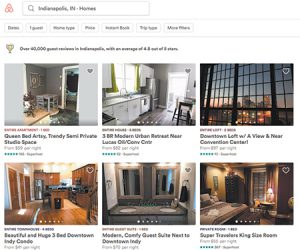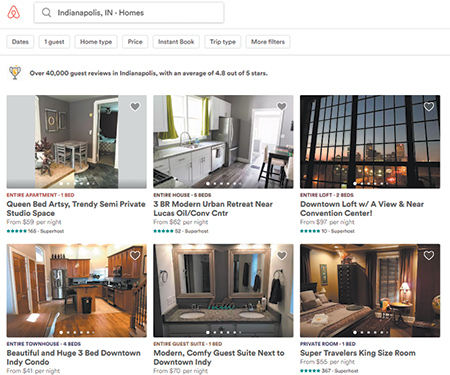 As the popularity of short-term rental platforms such as Airbnb and VRBO has increased, local governments across the country have stepped in to regulate when and where their residents can lease their homes to temporary guests. Indiana cities have been no exception, but the 2018 General Assembly limited the extent to which municipalities can regulate the local short-term rental industry.
Read More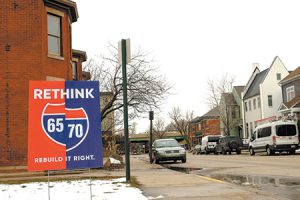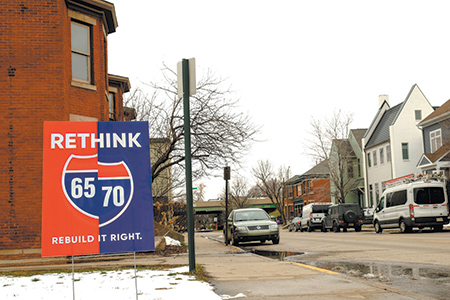 Across the country, infrastructure is aging and deteriorating, but some communities are tapping the brakes on rerouting interstates and questioning whether roadways built to move large volumes of traffic are good for cities.
Read More
This article will provide an overview of the issues surrounding this current Facebook faux pas, with a focus on what questions lawyers should be asking themselves.
Read More
To my friends who run law firms and businesses that employ young lawyers … invest in them! You are penny-wise and pound-foolish if you are not supporting young lawyer membership in bar associations.
Read More
The important thing is to keep a positive attitude and strive to do your best. Many people give up when they can't be perfect all the time — and an all-or-nothing attitude can be detrimental to a person's performance and self-esteem.
Read More
Practicing law when we are no longer able can have real consequences, which can come in the form of malpractice claims, disciplinary action, or both.
Read More
The death penalty for a defendant who did not participate in a violent felony that resulted in the death of someone simply would not pass constitutional muster and is clearly a step backward from policy, public health, and constitutional perspectives.
Read More
"Love, Simon" is a cinematic gem floating in a sea of nearly unwatchable movies. "The Death of Stalin," directed by Armando Iannucci, is a dark, inventive film surrounding the death of Soviet dictator Josef Stalin in the early 1950s.
Read More
Members of the bench and bar gathered at Meridian Hills Country Club on Tuesday, March 20 to honor professionals in the practice of law.
Read More
The Marion Superior Court Executive Committee approved a new operational model on March 15, 2018.
Read More
We're grateful to the Indianapolis Bar Association and to its members. You support our work through your financial contributions and your pro bono efforts.
Read More
A preliminary inquiry in defending any case brought pursuant to the Indiana Products Liability Act (IPLA) is whether the IPLA even applies to the plaintiff; that is, whether the plaintiff is considered a "user" or "consumer" under the IPLA.
Read More
This is an ongoing series introducing new DTCI attorneys to the wider legal community.
Read More