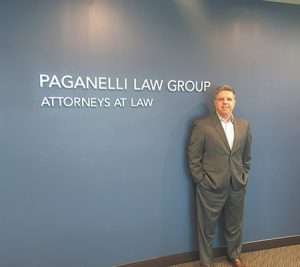 Tony Paganelli leads his firm as the only principal, removing the pressure of running a law firm from the other attorneys and instead enabling them to have the same work-life balance he was seeking four years ago.
Read More
Court technology and several other court programs got a boost in the latest state biennial budget, including an additional $5.9 million to fund, in part, key initiatives for Hoosiers, such as court appointed special advocate programs.
Read More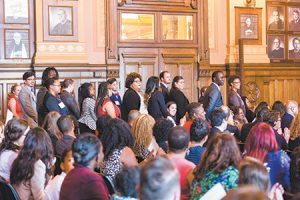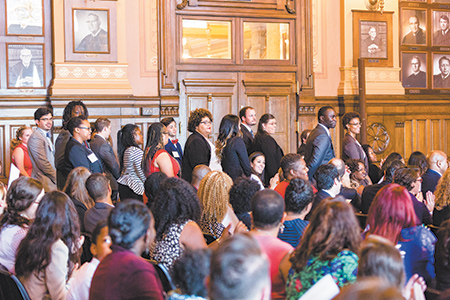 The Indiana judiciary celebrated the student program and focused on its diversity progress.
Read More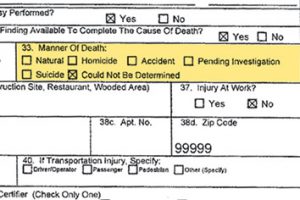 Michael Plume's body was found slumped a the base of a scaffold, with a noose around his neck, at IU's Memorial Stadium while it was under construction.
Read More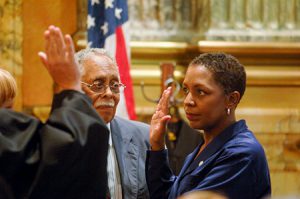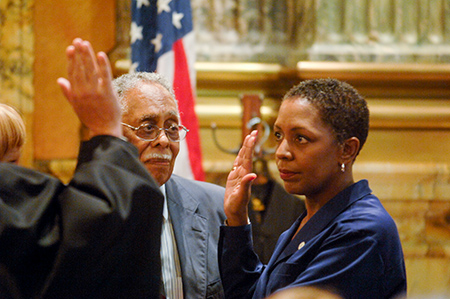 LaRue, 59, died Aug. 2 after a battle with cancer. The legal community is remembering LaRue as a calm presence in the courtroom, intelligent, even-keeled, genuine and always prepared.
Read More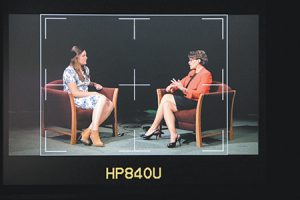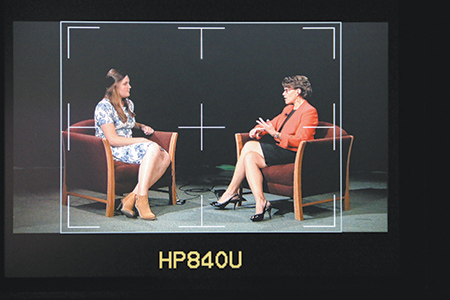 Since January, attorneys who have decades of experience have been invited into a television studio and asked by another attorney to reminisce about their early days of practicing law in Fort Wayne and the surrounding communities. The conversations are filmed and then posted online.
Read More
Lawyer calls the ruling against Clark County drug court plaintiffs jailed without hearings or legal representation 'manifestly unjust.'
Read More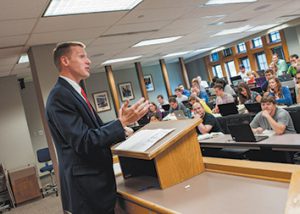 His students, unaware that his home had burned down, presented him with the Leon H. Wallace Teaching Award in April, the highest teaching honor given at the law school.
Read More
With the Federal Communications Commission poised to roll back net neutrality regulations and give internet service providers more control over their networks, the legal profession is uncertain how the change will impact lawyers. However, many are bracing for an internet that has slower speeds and higher costs.
Read More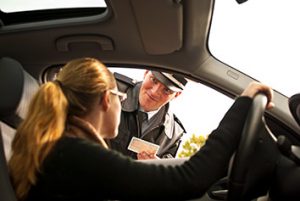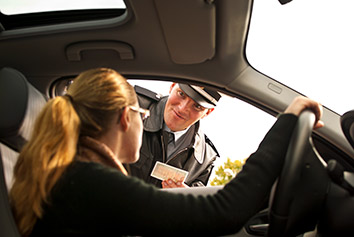 Lawyers and the public may continue to buy crash report information online after an Indiana judge ruled against plaintiffs who argued information gathered from their driver's licenses was protected from disclosure by federal law. But that won't be the last word on the matter.
Read More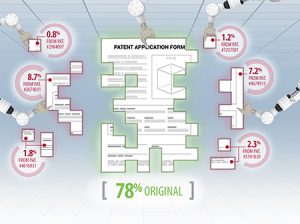 Even as legal tech and other companies offer new and ever more advanced AI products, attorneys said the human mind will always be needed in the practice of law.
Read More
This article discusses the various online billing and e-invoicing tools available to lawyers today. As always, be aware of your ethical compliance responsibilities when utilizing any online or third-party service.
Read More
Bob Hammerle says "Dunkirk" teaches you more about an event in World War II than you will ever learn in a textbook.
Read More
As this column's focus is always federal civil procedure and practice, Magistrate Judge Denise LaRue's contributions in this realm are significant, particularly considering her tenure was cut so short by her early passing.
Read More
Public interest in blockchains, Bitcoin and cryptocurrencies has intensified in recent months, but many still fail to understand what they are, how they work and what purposes they serve.
Read More
I want to let you know about a fun evening coming up on Oct. 6 at the Crane Bay Event Center. Like last year, when famed Indianapolis attorney Jim Voyles was roasted to benefit Indianapolis Legal Aid Society, Indy Mayor Joe Hogsett is stepping up this year to take the heat for the same great cause.
Read More
Despite some narratives to the contrary, a law degree does not limit one's professional trajectory. To the contrary, it opens doors.
Read More
Read recent appellate court decisions.
Read More
Read who's been recently suspended.
Read More
Assistance from qualified and competent paralegals is crucial to the success of many attorneys. This year, make sure to recognize the important paralegal in your life by submitting a Paralegal of the Year Award nomination.
Read More
Trademark practitioners will tell you the U.S. Trademark Office has a deadwood problem – and they do not mean the Trademark Office has an addiction to watching the HBO television series. Rather, the Trademark Office's register is full of registrations for trademarks no longer in use (or in the case of some, never used) and no longer entitled to registration, often referred to as "deadwood registrations."
Read More
At the Indianapolis Bar Foundation (IBF) we believe that having the assistance of a lawyer is not a privilege reserved for the wealthy, but is a necessity for anyone facing a legal issue.
Read More