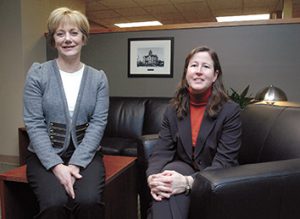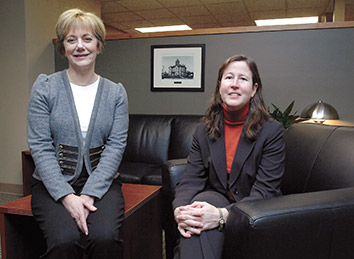 While low interest rates can be a good thing for those looking to take out loans to buy a home, a car, or to refinance, they mean nothing but headaches and heartaches for organizations that depend on the dollars generated, such as legal aid organizations that rely on funds from Interest on Lawyer Trust Accounts.
Read More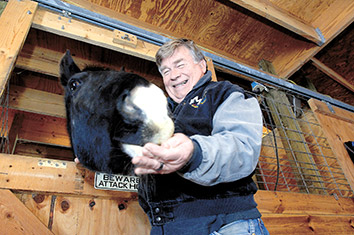 For attorneys who may be making a New Year's resolution to consider retirement in 2011, 2012, or even 2013, it's never too early to start planning.
Read More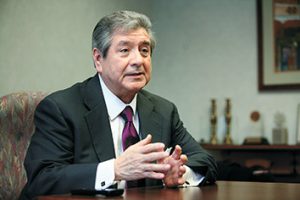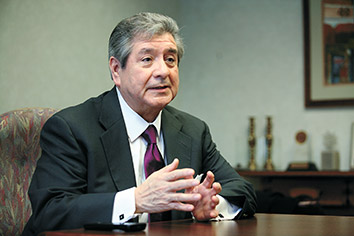 Lake Circuit Judge Lorenzo Arredondo didn't set out to make history when he took the bench more than three decades ago. But thanks to what he describes as an array of "historical accidents" over the course of his life, the 69-year old has cemented his name in the history books.
Read More
When pro se litigants find themselves in a courthouse for the first time, there's a good chance they aren't quite sure what to do. In the Clark County courthouse in Jeffersonville, just across the river from Louisville, a self-help center for pro se litigants in civil cases has been operational since late May.
Read More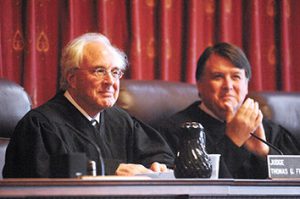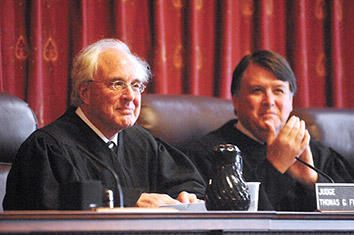 Retiring Indiana Tax Court Judge Thomas G. Fisher received a warm goodbye at a send-off ceremony Dec. 17, as the state recognized the solid and nationally recognized body of caselaw that Indiana's first appellate tax judge created during his 24 years on the bench.
Read More
Some may say law and politics go together like love and marriage, but it's more than a cliché when looking at how the Indiana legal community is being influenced and even transformed by the political process.
Read More
It all began with three prominent attorneys 30 years ago.
Read More
After three years of being in charge of the Indiana Board of Law Examiners, a state court staff attorney has resigned, and the search for a new leader is under way.
Read More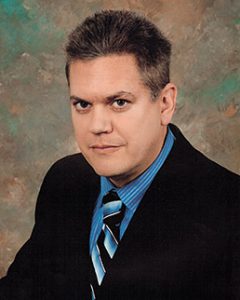 Terre Haute attorney Scott M. Kyrouac wants to advance civility between plaintiffs and defense lawyers, and plans to advocate against "anti-lawyer legislation" that may be lodged against the legal community.
Read More
Although 2010 did not have the fireworks of the 2009 medical write-off cases, Defense Trial Counsel of Indiana has participated as amicus in several significant legal issues affecting the defense bar.
Read More
As previewed in prior columns, effective Dec. 1 various amendments took effect to the Federal Rules of Civil Procedure (as well as appellate, criminal, and evidence rules).
Read More
U.S. Magistrate Judge Mark Dinsmore took his oath and was sworn in on Dec. 17.
Read More
Indiana's justices couldn't agree on whether they should even rule on a case involving an athlete's eligibility in high school when the girl is now playing college basketball.
Read More
The Indiana Supreme Court ordered the adoption decree granted to paternal grandparents be vacated because they didn't perform a diligent search for the biological mother.
Read More
Following the We the People: The Citizen and the Constitution mock congressional hearing state finals, which took place Dec. 12-13 for high school students and Dec. 14 for middle school students, organizers announced that a team from Munster High School will represent Indiana at the national competition held in Washington, D.C., in April 2011.
Read More
See who's resigned and been reinstated.
Read More
The Indiana State Bar Association's Young Lawyers Section partnered with the James C. Kimbrough Bar Association to sponsor their first program together, "Santa's Been Sued."
Read More
This year began with a wish: that the Indianapolis Bar Association would flourish and that our community of remarkable people, wonderful lawyers and great friends would grow even stronger.
Read More
The effective date of Rule 617 of the Indiana Rules of Evidence is only a couple of weeks away.
Read More
A blue ribbon selection committee acting on behalf of the Indianapolis Bar Association and the Indianapolis Bar Foundation has announced the selection of James H. Voyles Jr. of Voyles Zahn Paul Hogan & Merriman as a recipient of the IndyBar's prestigious Hon. Paul H. Buchanan Jr. Award of Excellence.
Read More
The Marion Superior Court has announced the hiring of four new Commissioners to serve the Courts.
Read More
Whether you are a sole practitioner or an attorney in a 200 attorney law firm, you have probably had a question at some point in your career that you struggled to answer – or perhaps you simply wanted a second opinion.
Read More
Happy Holidays! Hopefully, this is the time of year that each of us can catch our breath and focus on how fortunate we are to be able to participate in this profession.
Read More
More than 3,500 stuffed animals were collected in the 2010 Teddy Bear Challenge, an annual collection effort spearheaded by the IndyBar Paralegal Executive Committee.
Read More
Photos from the IndyBar's annual holiday party.
Read More
Frontlines for Dec. 22, 2010-Jan. 4, 2011
Read More
For around $20 per month, IndyBar members can join the Lawyer Referral Service, which refers nearly 400 potential clients per month.
Read More