Feb. 20-March 5, 2019
At the Indianapolis Museum of Art, manager of rights and reproductions and resident intellectual property law expert Anne Young views art through a legal lens. Should Indiana be required to provide lawyers to minors in the child welfare system at critical hearings about their future, as 30 states do? Advocates who sued the state say yes. The Indiana State Bar Association is launching a novel program that aims to provide Hoosier attorneys a new option for health insurance coverage.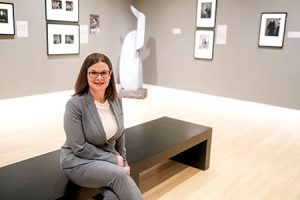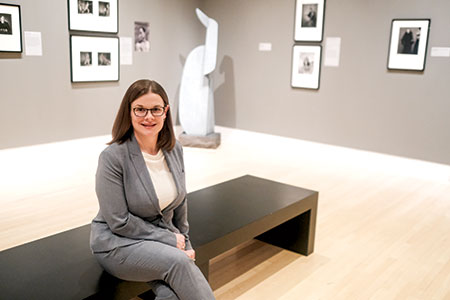 Anne Young, manager of rights and reproductions at the Indianapolis Museum of Art, has an eye for photography as well as a focus on intellectual property considerations for collection curators. You might say she helped write the book on the subject.
Read More
Read Indiana appellate decisions from the most recent reporting period.
Read More
A novel new health insurance program is touted by the Indiana State Bar Association as providing better coverage at lower cost, particularly for solo practitioners and small law firms.
Read More
Legislation in the Indiana General Assembly Bill would compensate people who have been exonerated after a wrongful conviction, but only if they don't sue the state.
Read More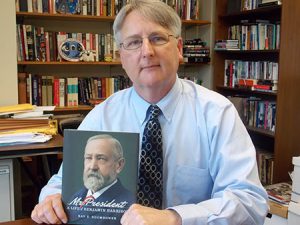 Author Ray Boomhower describes the Hoosier president as a man whose legal career made him a powerful speaker capable of reaching and swaying an audience. "He had that experience of trying to convince a jury which, I think, translated very well in trying to convince voters to support his candidacy."
Read More
After a nearly 3-year pilot project, the specialized dockets in six Indiana counties are getting positive feedback from litigants in business disputes.
Read More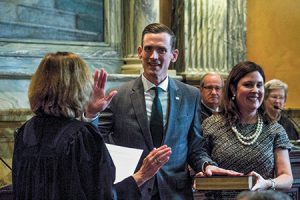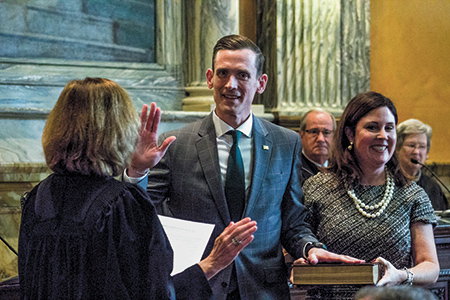 Tilting the microphone down from the podium, the youngest daughter of new Southern District Judge James Patrick Hanlon drew smiles from his investiture crowd as she characterized her father as a hardworking man who always makes time for his kids.
Read More
A nonprofit that gave Indiana an F grade in how the state provides for minors in child in need of services and termination of parental rights hearings asserts in a new lawsuit that children a have right to counsel so their voices be heard in court.
Read More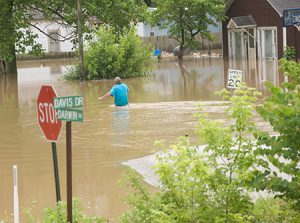 Indiana is having more headaches with water, as evidenced by multiple severe floods in recent years. Purdue climate researchers report that by the mid-century, Hoosiers could see about 6 percent to 8 percent more rainfall than the state averaged from 1971 to 2000. And that could leave many Hoosiers scrambling for adequate insurance.
Read More
As more insurers write known-injury exclusions into their policies, customers in Indiana need to know what their rights are. Out-of-state cases provide helpful guidance, but they are no substitute for an authoritative ruling by the Indiana courts.
Read More
Many contracts require one party to name the other as an "additional insured," but too often without specifying the scope of coverage required. This is problematic because coverage for additional insureds comes varied, and the parties may have different ideas of what coverage the contract requires.
Read More
This new column is now dedicated to YOU — the lawyers who find nonlawyerly ways to feed your creativity and interests that have seemingly nothing to do with the practice of law. But I bet we'll connect the dots. Tell me who you are, or those you know.
Read More
Having been involved in civic education in Indiana for almost 20 years, I welcome the recent increased attention on the need to have more civic education in our schools. Civic education holds us together as a state and country by giving us the tools we need to be informed and engaged citizens.
Read More
Indiana University Robert H. McKinney School of Law is proud to be located in the heart of Indiana's capital, and we constantly strive to serve our community. But in an increasingly globalized society, an important part of our school's work involves international engagement.
Read More
Judges are making unlikely appearances, taking the leap from the courtroom to the silver screen — most notoriously, United States Supreme Court Justice Ruth Bader Ginsburg. But what are the consequences when those charged with making decisions that shape society become pop culture icons?
Read More
The key to achieving an outcome, in technology and other matters, is consistent micro efforts over time that will lead to macro results. Starting a new habit is daunting. What if, instead, you replaced an existing habit?
Read More
And the Oscar goes to … Movie reviewer Robert Hammerle shares his thoughts on who he thinks will win (and who should win) Sunday's Academy Awards.
Read More
The often sedentary practice of law makes it imperative to our health, happiness and longevity to consider and reconsider the choices we make about diet and exercise.
Read More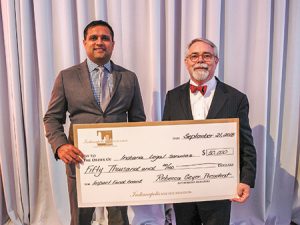 On March 1, the Indianapolis Bar Foundation will begin accepting applications for its Impact Fund Grant: a cash grant of $35,000 to support a local nonprofit's program to improve access to justice for Indianapolis-area residents.
Read More
Whether a property qualifies for a property tax exemption is a question routinely asked in real estate transactions as developers and buyers explore options to reduce and budget for ongoing costs.
Read More
Plans and updates from the 2019 Indiana General Assembly were hot topics of discussion at the Lawyer-Legislator Luncheon on February 12.
Read More
While statistics have shown some progress and modest increases in the numbers of minorities and women within the legal profession as a whole, Indiana has seemed to lag behind. Accordingly, the Defense Trial Counsel of Indiana has taken the initiative to help change that within this state.
Read More