Lawmakers have offered more than a dozen bills to address a growing children in need of services crisis, many of which have won broad support in the General Assembly.
Read More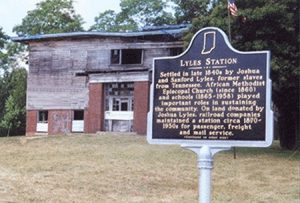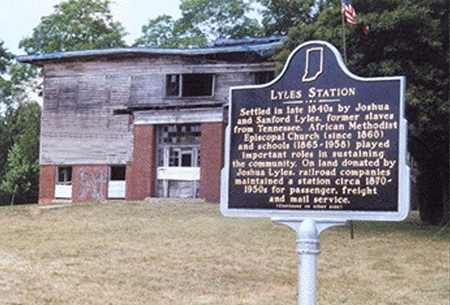 Lyles Station, a community along the Patoka River in southwest Indiana, is long past its heyday of 800 residents working their farms, practicing their trades and educating their children. But as the only historic rural black settlement still standing in Indiana, its unique history is being celebrated.
Read More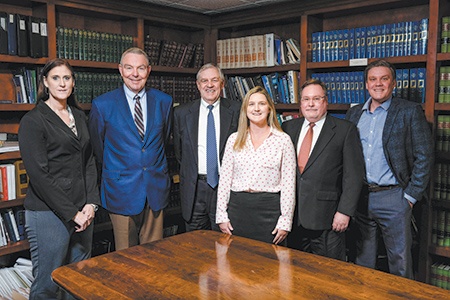 After almost 38 years in business, Montross Miller Muller Mendelson & Kennedy has undergone a significant reorganization. Two founding partners, John Muller and Tilden Mendelson, retired in 2017, and all four associates — Nathan Miller, Belinda Kunczt, Brad Kallmyer and Kerri Farmer — have been made partners.
Read More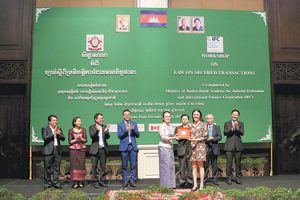 Professor Xuan-Thao Nguyen conducted secured transaction law training workshops for legal professionals in December in Phnom Penh, Cambodia. It was the first such training in the nation for judges on the new laws.
Read More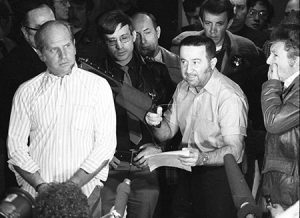 As a new documentary on the notorious Tony Kiritsis kidnapping case in Indianapolis wins critical acclaim, attorneys who worked on the case note it was an impetus for insanity defense reforms that swept the nation.
Read More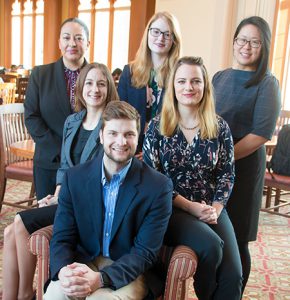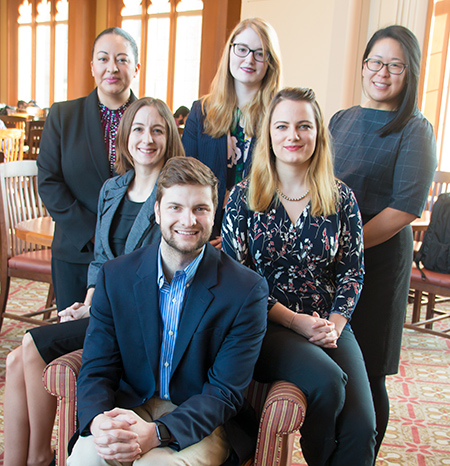 Notre Dame Law students created an online platform — Impowerus — designed to connect pro bono attorneys with people who need legal services. What sets this product apart from the other sites is its focus — a specific demographic, immigrant youth — and its aim to be self-sufficient, charging lawyers licensing fees rather than relying on donations.
Read More
From the filing of the first complaint in 2014 to an appellate court decision, Indiana's ban on same-sex marriage was overturned in a little less than seven months. Subsequent cases regarding rights and discrimination against gay, lesbian, bi-sexual and transgender individuals have slowed considerably.
Read More
Despite a continued need for legal representation, few Americans hire attorneys. Legal aid experts said there are two questions the legal community should consider: what's keeping people, particularly those from low-income communities, from hiring legal help; and how can the profession reverse the trend?
Read More
Passage of federal tax reform spelled numerous changes for wealthy Americans, and taxpayers and their lawyers have been forced to learn new nuances to estate planning and wealth management procedures as they try to determine how the new legislation will impact them.
Read More
Read Indiana appellate court decisions from the latest reporting period.
Read More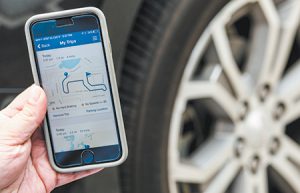 What happens when technology threatens to not only disrupt a market, but completely reshape it? This is the question facing insurance industry experts as "Insurtech" — a portmanteau of the words "insurance" and "technology" — continues to rise.
Read More
While businesses and industries across the board continue to address how best to evolve their data security and practices to, at the very least, minimize the risk of a cyberattack, the insurance industry is also evolving and working with these companies to produce and market insurance policies and products to respond to a cyber event.
Read More
In late notice cases, demonstrating an absence of prejudice should be allowed to avoid a loss of benefits disproportionate to any harm in the delay of notice.
Read More
One of the most common responses we have seen from current law students is a zero-tolerance policy for instances of sexual misconduct. As the culture has changed in the last few months nationwide about the topic, it has invaded the law school, so far as being part of a few exam fact patterns.
Read More
A respected attorney clearly understood that a walk to the courthouse along a busy city street was a chance to bump into other lawyers, friends, clients and prospective clients. He was not going to miss out on that opportunity by taking a shortcut.
Read More
Follow these Outlook tips and you'll increase your productivity and put off procrastinating for another day.
Read More
Film review Robert Hammerle categorically judges this year's standouts in his annual Academy Awards predictions.
Read More
Lindsay Faulkenberg, a veteran attorney at Kids' Voice of Indiana, devotes approximately five hours a week to pro bono work. Her formula for a fulfilling pro bono experience is relatively simple: you have to "be willing."
Read More
Marion Superior Court Probate Division has selected Melanie Kendrick to replace retired Magistrate J. Richard Turner.
Read More
Hope, positivity, understanding. Those are just three of many feelings that Aaron Likens, author, public speaker and autism ambassador, hopes to impart as he strives to increase awareness and comprehension of Autism Spectrum Disorder (ASD) as a plenary speaker at this year's Bench Bar Conference in Louisville, Kentucky.
Read More
Volunteers are now being sought for two IndyBar pro bono programs that allow members to dedicate just an hour or two to helping the community.
Read More
Black history has highlighted our abilities and virtuous qualities, yet the achievements of black history merit the deepest admiration.
Read More
I think our daily interactions, our jobs, our perspective, and our lives, in general, would be greatly enhanced if we kept the notion of empathetic service in the forefront of our minds.
Read More