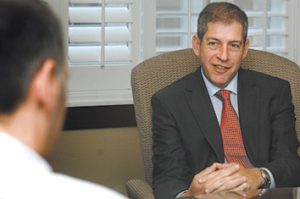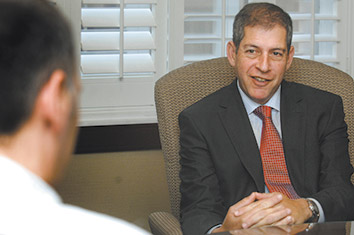 Alan Levin has been managing partner of Barnes & Thornburg LLP for 16 years, far longer than the heads of most major Indianapolis law firms. But what most sets him apart is that he's built his firm into a national practice by taking the maverick approach of going it alone instead of merging with an out-of-state rival.
Read More
The Indiana General Assembly moving forward with expungement bill.
Read More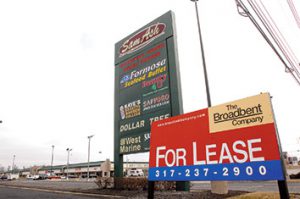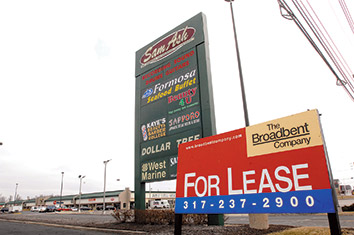 A recent bankruptcy appeal tossing an Indianapolis shopping center's reorganization plan further establishes that the control of equity in Chapter 11 cases will be subject to competitive bidding and that insiders might be out of luck.
Read More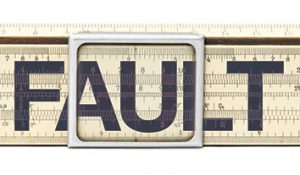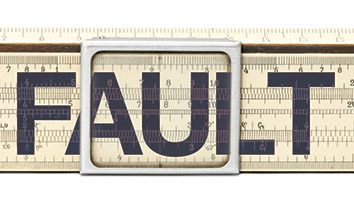 The fatal shooting of a guest in a Speedway motel by a former employee and the resulting civil litigation leaves the Indiana Supreme Court to decide whether arguments of common law or a 1980s statute governs the premises owner's degree of liability. Trial and defense lawyers are paying keen attention.
Read More
Marion County's busiest docket is at the center of a judge-trustee tug-of-war over location.
Read More
A Chicago attorney who has filed at least six federal class-action lawsuits alleging collections companies engaged in "forum shopping" in Marion County Small Claims Courts said the practice appears to be continuing despite township court reforms announced last year.
Read More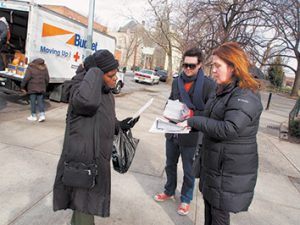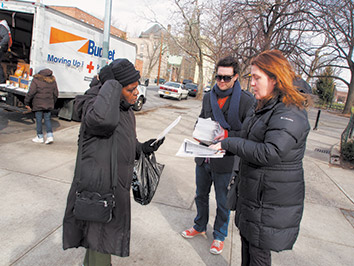 Attorneys volunteer to provide advice and comfort to affected residents after natural disasters.
Read More
After more than 10 years of protracted and, at times, contentious debate, Indiana finalized protections for some of its most clean waters. But less than a year after taking effect, a short letter denying an antidegradation application has unleashed criticism that the state is not implementing the rule as intended.
Read More
Mooresville's bid to purchase water operations likely will be decided in court.
Read More
Recent laws provide regulations, but an effort for advance plan approval gains little traction.
Read More
As the practice has moved from law-firm libraries to online research on laptops and iPads, there remains a place for comprehensive, in-depth and practical treatises and practice guides. Since 1998, Westlaw's Business and Commercial Litigation in Federal Courts has been just such a valuable resource.
Read More
Bob Hammerle reviews two movies who recently won awards at the 2013 Oscars.
Read More
The worst-of-the-worst criminal offenders will be facing more time while low-level offenders will be given intensive probation under the new sentencing provisions included in the rewrite of the Indiana Criminal Code.
Read More
Read about news happening at the state's law schools.
Read More
Just because Tim Durham isn't paying a lawyer to handle the appeal of his 50-year federal prison sentence doesn't mean he's getting shortchanged.
Read More
Jay Conison, dean of Valparaiso University Law School since 1998, has been named as the new dean of Charlotte School of Law, effective April 15.
Read More
Judge Stephen M. Sims of Allen Superior Court announced Thursday he will retire April 26 after nearly 20 years on the bench.
Read More
Don Marsh shouldn't have to wait long to find out if he can collect his entire $4 million severance or whether he'll have to return the portion he's already received from Marsh Supermarkets Inc.
Read More
Read recent court opinions from Indiana appellate courts.
Read More
Read who's been suspended and received a public reprimand.
Read More
The anti-curmudgeon's guide to practicing law.
Read More
On January 10, 2013, President Barack Obama signed into law the Strengthening Medicare and Repaying Taxpayers Act of 2012 ("SMART Act"). When finally implemented, the SMART Act should streamline settlement negotiations and provide more certainty to settlements involving Medicare beneficiaries.
Read More
The National Labor Relations Board continues to be very active in evaluating employee handbook provisions that may affect the rights of union and nonunion employees to engage in protected, concerted activity under Section 7 of the National Labor Relations Act.
Read More
The Indiana Supreme Court in Dennis Jack Horner v. Marcia (Horner) Carter, 34S02-1210-DR-582, corrected the Indiana Court of Appeals opinion that the confidentiality of mediation can be broken.
Read More
When time, technology and specialization challenge us to stay engaged, how do we as a bar association stay meaningful, relevant and fun?
Read More
See photos from the IndyBar's recent events.
Read More