JAN. 13-26, 2016
The sweeping medical malpractice claims against a Munster cardiologist's practice could take years to unwind, and they may change the calculus that sets surcharges physicians pay to the Indiana Patient's Compensation Fund. How Marion Superior judges are selected is now in the hands of lawmakers after the 7th Circuit Court of Appeals tossed the current election system. Expunged criminal records may still show up, and even be required to be reported, in some cases.
With its acquisition by Access Group, Bloomington-based Lawyer Metrics will be positioned to apply its data analysis expertise, and possibly increase its role, in helping legal education and the profession as a whole navigate ongoing changes.
Read More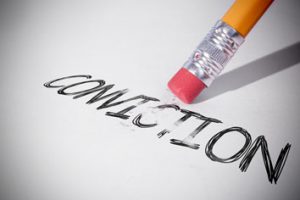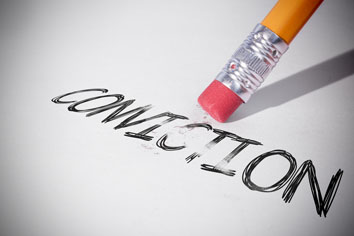 If you've stayed out of trouble for the required number of years, Indiana's expungement statute will erase your criminal record and give you a clean slate. (Individual results may vary.)
Read More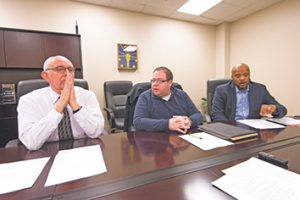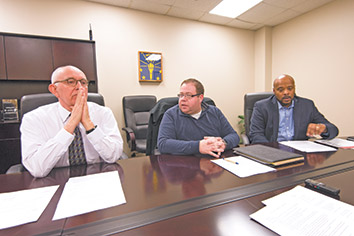 Indiana is one of five states without a hate crime law on the books.
Read More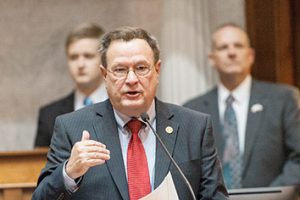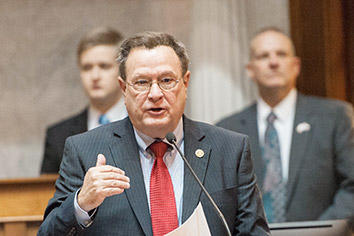 A federal appeals court rocked the Marion County court system last fall when it quashed its unusual judicial election process, saying it burdened the right to cast a meaningful vote. Now the court's fate is in the hands of lawmakers, who will get a crack at replacing the election system the federal judges ruled unconstitutional.
Read More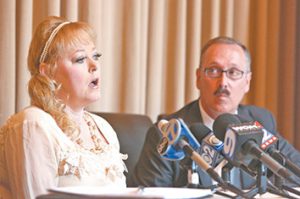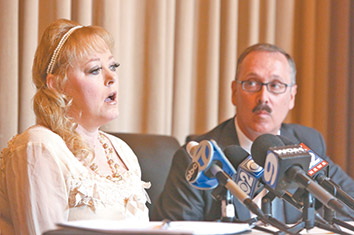 The sweeping medical malpractice claims against Dr. Arvind Gandhi and other practitioners at Cardiology Associates of Northwest Indiana could take years to unwind, and they may change the calculus that sets surcharges physicians pay to the Indiana Patient's Compensation Fund.
Read More
A federal judge has granted extensions the administration of Gov. Mike Pence sought as it continues to oppose a charity's resettlement of Syrian refugees in Indiana. The ACLU of Indiana, meanwhile, calls discovery demands the state has directed at the nonprofit agency "breathtaking."
Read More
Lea Shelemey learned about collaborative divorce a dozen years ago when she heard what lawyers were doing in her native Alberta, Canada. She's been sold ever since, but she wishes more lawyers were trained in the process and more clients were willing to take the option
Read More
Lesbian couples in Indiana are learning the fight for state recognition did not stop with the legalization of same-sex marriage. The battle now has moved to parenthood.
Read More
Given continued high levels of divorce and out-of-wedlock births, the role of grandparents continues to be an important source of stability in some families. Thus, in 2015, grandparent visitation made several appearances on the Indiana court dockets.
Read More
When deciding child custody in a situation involving a child with special needs, it is important for the courts, parents and attorneys to consider how these situations differ from families that do not have children with disabilities.
Read More
January is the month of resolutions and profound change, as we attempt to cut the cord from the apron strings of the Sugar Plum Fairy and pull ourselves out of the pit of gingerbread man hell.
Read More
Bob Hammerle says "Star Wars: The Force Awakens" is spectacular entertainment from beginning to end.
Read More
One of the longest-standing initiatives in the Southern District is the voluntary Re-entry and Community Help program. Dating back to 2007, REACH gives high-risk clients an opportunity to participate in monthly informal hearings with a team composed of a federal judge, federal public defender, assistant U.S. attorney, and U.S. probation officer.
Read More
Read recent Indiana appellate decisions.
Read More
At the November annual meeting of the Defense Trial Counsel of Indiana, the following officers and directors were elected. They assumed office on Jan. 1, 2016.
Read More
Hello all, and Happy New Year! I am amazed to be writing my last President's Column in my year as IndyBar president. Where has the year gone?
Read More
Each year, more than 800 IndyBar members work on behalf of the bar through sections, divisions, committees and task forces, producing an impressive array of events, programs and services for the benefit of the membership and the legal community at large.
Read More
Pro bono service is a rewarding—and expected—component of the practice of law. With reporting requirements now in place, the need to find opportunities that fit varied schedules, practice areas and interests is greater than ever.
Read More
If you spent the final weeks of 2015 in a CLE cram session, take note: two IndyBar sections have lined up a full year of CLE programs for 2016.
Read More