When considering whether to merger your firm with another, several factors must be considered, including avoiding geographic overlap and being honest with employees.
Read More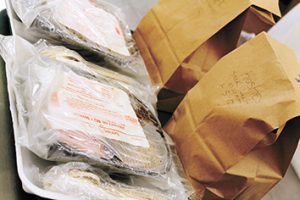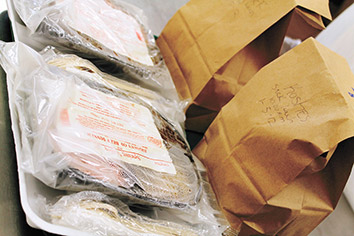 The institutions must balance religion of inmates and security of prisons.
Read More
Attorneys says the drop in mortgage foreclosures and sales impacted filings.
Read More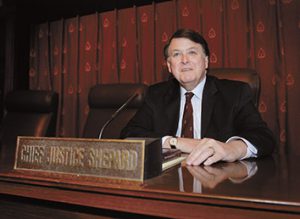 Shepard says state courts are no longer 'Lone Rangers.'
Read More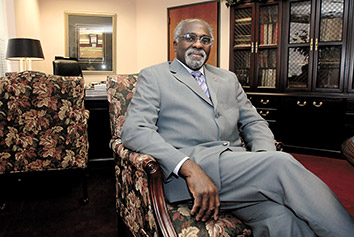 The Indiana Court of Appeals judge will retire in July when he turns 75.
Read More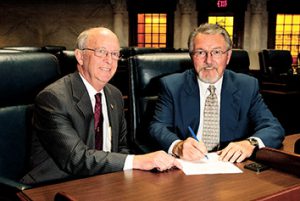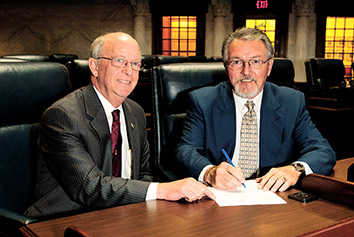 The modest filing fee could help offset declining IOLTA funds.
Read More
Senate Bill 18 could reduce arrearages.
Read More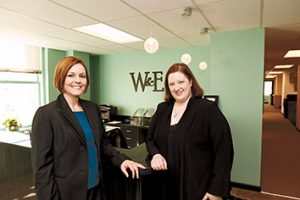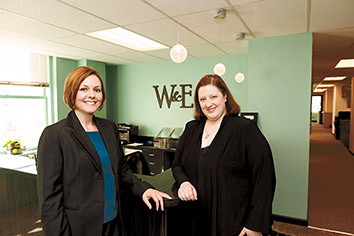 Attorneys say collaborative divorce works for clients who hope to avoid the courtroom.
Read More
Lucas encourages nominations for an up-and-coming lawyer or distinguished barrister for Indiana Lawyer's Leadership in Law awards.
Read More
Frederick Vaiana suggests what sandwiches should have made the list of the state's top 46 sandwiches.
Read More
Maley writes about the Federal Courts Jurisdiction and Venue Clarification Act of 2011.
Read More
Robert H. McKinney School of Law Dean Gary R. Roberts writes about the multi-million dollar gift the Indianapolis law school received in December 2011.
Read More
A ruling by the Indiana Supreme Court upholding the state's automated phone call ban has found its way into the briefing of a federal appeal challenging the same statute, and the attorneys disagree on whether the state justices adequately addressed a First Amendment issue.
Read More
Attorney Edgar Bayliff, former president of the Indiana Trial Lawyers Association, died Jan. 4. He was 84.
Read More
Former Indiana Court of Appeals Judge William G. Conover died Monday in Valparaiso. He was 86.
Read More
The final lawsuit in a multi-district litigation case involving Employee Retirement Income Security Act (ERISA) claims against Indiana-based Zimmer Holdings has been resolved, with U.S. Judge Sarah Evans Barker in the Southern District of Indiana dismissing with prejudice the suit against the company on Dec. 23.
Read More
Read summaries of the For Publications from the Indiana appellate courts and the 7th Circuit Court of Appeals.
Read More
Read who's been suspended and who has resigned.
Read More
IBA President Scott Chinn writes his first column about how members can be involved in 2012.
Read More
View photos from the 2012 IBA Installation Luncheon at the Conrad Hotel in Indianapolis.
Read More
The Indianapolis Bar Association is going on the road with CLE to stunning Sedona, Ariz., November 15-17, 2012.
Read More
A blue ribbon selection committee acting on behalf of the Indianapolis Bar Association and the Indianapolis Bar Foundation has announced the selection of The Hon. Jane Magnus-Stinson of the U.S. District Court for the Southern District of Indiana as a recipient of the IndyBar's prestigious Hon. Paul H. Buchanan Jr. Award of Excellence.
Read More
The IndyBar's Judicial Excellence Political Action Committee ("JEPAC") survey of 2012 candidates for the Marion Superior Court will close at 11:59 p.m. on January 18.
Read More
The IndyBar's Legislative Committee has launched Bill Watch 2012. Throughout the legislative session, the IndyBar will distribute each week through its electronic newsletter an updated report of progress and recent actions taken in regard bills and resolutions deemed of possible interest to IndyBar members.
Read More
News from the IndyBar for Jan. 20-Feb. 2, 2012.
Read More