JULY 11-24, 2018
As the inquiry into groping allegations against Attorney General Curtis Hill expands, questions persist about the investigation itself and the possible ethical duties of those who looked into the allegations. An Indianapolis attorney traveled to the southern border to assist immigrant families separated under a since-voided zero tolerance policy. Evaluating a prospective lawyer's character and fitness is as important as the bar exam itself, examiners say.

As allegations of "inappropriate touching" by Indiana Attorney General Curtis Hill came to light last week, questions began to swirl. Who made the allegations? Has this happened before? What happened after the accusations were made?
Read More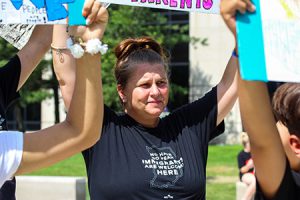 As a 30-year-old Honduran woman seeking asylum with her two sons prepared for her credible fear interview scheduled for July 4, she thought that maybe, just maybe, being interviewed on Independence Day would mean her family would be free. Indianapolis immigration attorney Sarah Burrow hoped so too.
Read More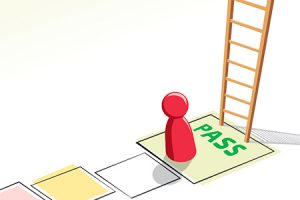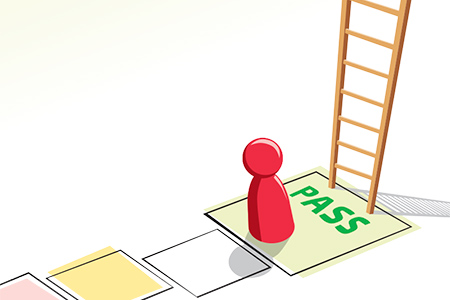 Every jurisdiction evaluates applicants for character and fitness, according to the 2018 Comprehensive Guide to Bar Admission Requirements published by the National Conference of Bar Examiners in collaboration with the American Bar Association. But Indiana is among a handful of states that mandates all applicants for the bar undergo a character and fitness review.
Read More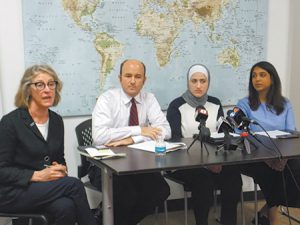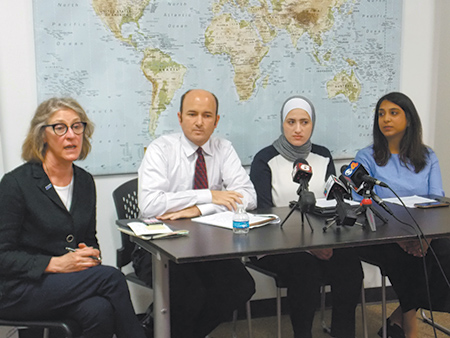 With the U.S. Supreme Court upholding President Donald Trump's travel ban, the ACLU of Indiana said the fight to overturn the executive order that prohibits certain immigrants from entering the United States must now move from the courtroom to the grassroots.
Read More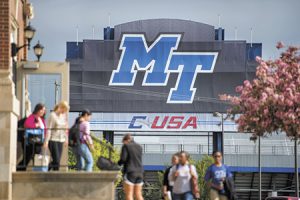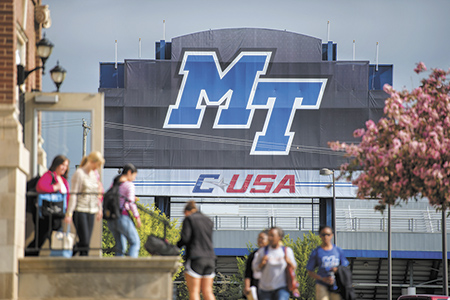 News that the northwestern Indiana law school might be transferring to Murfreesboro in middle Tennessee surprised lawyers in the Volunteer State and left some Valparaiso alums with mixed emotions.
Read More
By putting an end to the bright line rule allowing the collection of sales tax only from companies with a physical presence in a state, the United States Supreme Court decision in South Dakota v. Wayfair, et al. created a new task for states: setting a threshold that online retailers must meet before a sales tax can be imposed. In Indiana, that task is already complete thanks to a 2017 law intentionally passed to spur SCOTUS action.
Read More
For the third consecutive year, an Indiana law that would have raised restrictions on abortion rights was blocked by a federal judge. Abortion rights supporters say they expect more such attempts in the future, while the continuity of those federal rights has suddenly become an open question.
Read More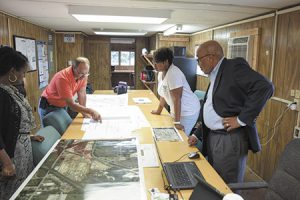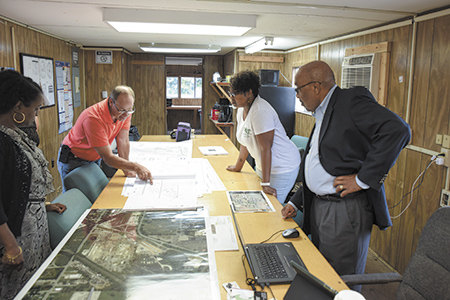 Building Indianapolis' massive criminal justice center will be a bonanza for the companies that land the work — and minority-owned firms are angling to ensure they are among the beneficiaries. If the city meets its goals, that would mean $154 million would go to minority-owned firms — 27 percent of the $571 million project.
Read More
Read Indiana appellate court decisions from the most recent reporting period.
Read More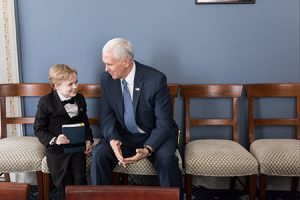 The federal right-to-try law passed this year after similar legislation was adopted in dozens of states, including Indiana. While the law aims to give patients hope for a new treatments or cures, it does not guarantee they will have access because drugmakers can still turn down requests for their experimental medicines.
Read More
While the list of health-related bills that took effect this year is lengthy, there is still more health-related work to be done. The Interim Study Committee on Public Health, Behavioral Health, and Human Services will meet later this summer and fall.
Read More
The Center for Medicare and Medicaid Services (CMS) regularly monitors and publishes comparative data for nursing homes throughout the nation. In Indiana, there are 551 facilities that receive Medicare and/or Medicaid reimbursement and are thereby subject to this regulation.
Read More
Helping attorneys develop law practice succession plans is very specific to the desires and circumstances of each attorney. The options vary depending on whether a senior attorney is a solo practitioner or practicing in a law firm.
Read More
In the landmark case of South Dakota v. Wayfair, the Court held that a state can impose a sales tax collection and remittance requirement on a company even if it has no physical presence in that state. While Wayfair dealt with online retailers of tangible goods, the overruling of the physical presence requirement can potentially impact any company, not just online retailers of tangible goods.
Read More
Their stories are as varied as the lawyers and judges they help. JLAP volunteers are like a baseball team: there are specialists and there are utility players. What they all share is a desire to help and a willingness to listen.
Read More
Film reviewer Bob Hammerle finds emotional magic in "Hearts Beat Loud," while "Jurassic World: Fallen Kingdom" serves up the expected from a franchise that isn't going extinct anytime soon.
Read More
See who has been reinstated and supsended from the practice of law in the most recent reporting period.
Read More
I have now lived slightly over half of my life as an American citizen, but my immigration story is far less heroic than the ones in the paper recently, and my path to citizenship was simpler. I'm an attorney who will never take being a citizen for granted.
Read More
Please take a moment to nominate a female attorney who has demonstrated some of the attributes of Antoinette Dakin Leach by encouraging other women in the pursuit of this honorable profession or blazing a path not taken by others.
Read More
Preparation for mediation is critical. It is as critical as preparing for a trial. Eighty-five to 90 percent of all civil cases settle at mediation or shortly thereafter and well before a jury trial. Therefore, to approach mediation as something that simply will pass and you do all your preparation for trial is a mistake on behalf of your client.
Read More
I dropped off my 10-year old daughter at Butler University's creative writing camp this week. As I watched Charlotte walk to her classroom, composition notebook and pen in hand, I thought to myself, when was the last time I wrote anything for fun? Like Charlotte, as a child, I used to fill blank pages with stories. Stories I created. My interest in writing continued and certainly was a factor in choosing the profession of law, but if someone asked me to write a story today, I would not even know where to begin.
Read More