JULY 12-25, 2017
Black lawyers who rose through the ranks of larger law firms say they see vast changes in how life in a big firm is for newer attorneys as compared to when they were starting their careers. Law students and inmates were learning from each other through IU McKinney's Inside-Out course, until the Indianapolis re-entry facility where the classes were held was abruptly shut down. A TV station is challenging a court-imposed ban on airing audio it obtained from the court of a sentencing hearing, hoping the case makes precedent.
A northern Indiana state senator faces a formal attorney discipline complaint that alleges she mishandled an estate she represented. The complaint also seeks discipline for 21 other delinquent estates in which she was attorney of record, some dating back decades.
Read More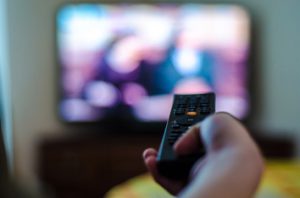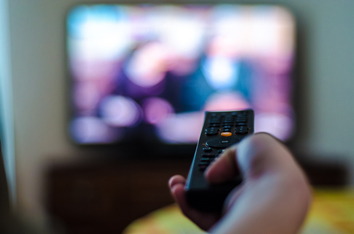 A case currently before the Indiana Court of Appeals could have a precedential effect on the process judges must go through before prohibiting the broadcasting of court recordings, as a northern Indiana TV station argues for answers as to why it was banned from airing a court-provided recording of a sentencing hearing in a high-profile case.
Read More
An attorney facing felony theft charges in Lake County for allegedly stealing money from her clients is being investigated by the Indiana Supreme Court Disciplinary Commission for similar conduct.
Read More
An Indiana Court of Appeals decision that suspended executions in the state violated the separation of powers and resulted in new, unintended burdens that could lead to "dysfunction" in carrying out executions, the state argues in seeking transfer to the Indiana Supreme Court.
Read More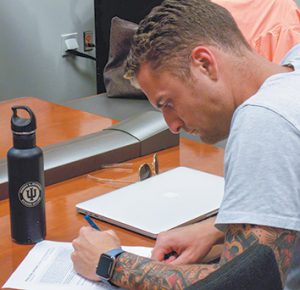 The IU McKinney course is based on the national Inside-Out Prison Exchange Program that was developed in the 1990s at Temple University. With classes now taught around the world, the program calls for outside students (typically at the undergraduate or graduate levels) to join inside students (the inmates) at a prison to discuss issues related to criminal justice.
Read More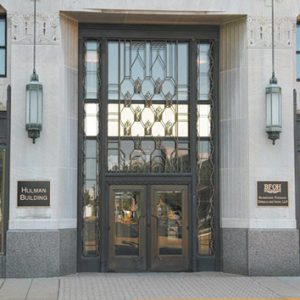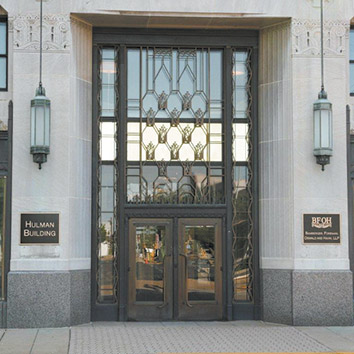 In the first merger involving an Indiana firm in 2017, Evansville-based Bamberger Foreman Oswald & Hahn LLP will provide a stronger foothold in the Hoosier state to a Kentucky regional law practice and, in return, will gain a deeper bench of expertise to serve its clients.
Read More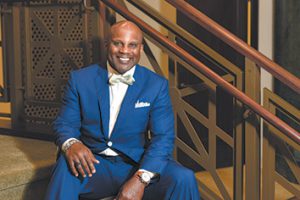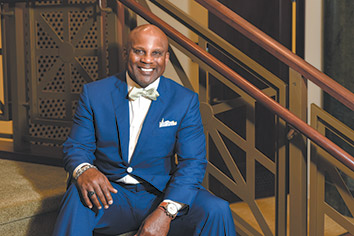 African-American partners with decades in practice said their experiences helped open opportunities for younger lawyers and increase discussions about diversity in general, but they acknowledge challenges persist.
Read More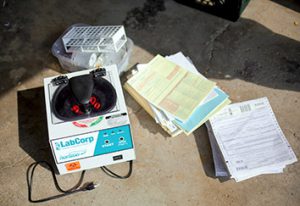 Indiana already had a statute covering abandoned medical records, but Senate Enrolled Act 549, which sailed through the Statehouse during the 2017 session, updated the law. The new provisions expanded the definition of "abandoned," added language requiring database owners to safeguard the medical information stored in their systems, and gave the Indiana Attorney General the power to recover the costs of protecting the discarded health records.
Read More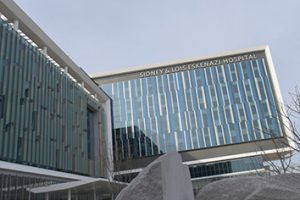 Under what circumstances may someone be excluded from a hearing to determine whether they should be committed for mental health treatment? The Indiana Court of Appeals grappled with that question during oral arguments June 28, just one day after another panel ruled on another matter of first impression regarding involuntary commitment — the court itself noting scarce caselaw.
Read More
Here are some brief tips about preventing and dealing with cyberattacks from Department of Health and Human Services' Office of the Assistant Secretary for Preparedness & Response materials for those entities that operate in the health care field.
Read More
Despite election rhetoric that led many to believe that Donald Trump, if elected, would reduce enforcement of criminal laws against U.S. corporations and business executives, President Trump has instead ratcheted up the enforcement of laws involving health care fraud.
Read More
In the past year, I returned to the practice of law and living the billable life. Having written this column about the importance of health and wellness for lawyers for the past seven years, I realized that staying in shape in the legal profession was easier said than done.
Read More
As self-directed Individual Retirement Accounts become more popular, their owners and beneficiaries need to be aware of the rules regarding prohibited transactions to avoid pitfalls.
Read More
The intent of law schools is to prepare students to become lawyers who know when and where to seek help when they deal with professional and personal stressors, mental health issues, or substance abuse issues. JLAP has partnered with the Indiana law schools to help fulfill these needs.
Read More
Bob Hammerle encourages readers to hunt down "Band Aid" at home when they get a chance.
Read More
Indianapolis will soon join New York, San Francisco, Chicago, Boston, Nashville, Cincinnati, Milwaukee and other great cities as a home to a professional ballet company.
Read More
Indiana lawmakers passed a law this spring claiming the state has a right to collect sales taxes from companies using only online transactions. But a 25-year-old U.S. Supreme Court case prohibits states from collecting sales tax from businesses unless they've got a physical presence in the state.
Read More
An attorney who led the lawsuit that overturned Kentucky's gay marriage ban wants the Democratic nomination to challenge first-term Republican U.S. Rep. Trey Hollingsworth for his southern Indiana seat in 2018.
Read More
Failed retailer HHGregg Inc., which racked up more than $2 billion in annual revenue prior to landing in bankruptcy this March, has sold its name and other intellectual property rights for a mere $400,000.
Read More
A complaint filed Friday in Marion County by Citizens Action Coalition alleges that the governor's office has violated the Indiana Access to Public Records Act by not providing the grass-roots consumer group documents it wants about Vice President and former Gov. Mike Pence's communications involving Carrier Corp. and United Technologies.
Read More
Lawyers not in good standing with the federal bar for the U.S. District Court for the Southern District of Indiana will be blocked from electronic filing under rule changes taking effect July 1. A separate new rule aims to protect cooperating defendants who plead guilty.
Read More
Indianapolis-based Monarch Beverage Co.'s attempt to obtain a wholesale liquor permit rests with the Indiana Supreme Court after its federal challenge to Indiana law was rejected by the 7th Circuit Court of Appeals Friday.
Read More
John and Janice Gresser, et al. v. Reliable Exterminators, Inc.
Read More
Read who's recently been suspended.
Read More
On June 23, 2017, the IndyBar Young Lawyers Division ("YLD") held its annual Summer Associate Scavenger Hunt which gives summer associates, law students, and interns the opportunity to know the city—and one another—with a little friendly competition.
Read More
The Indianapolis Bar Association's Appellate Practice Section has made a monetary contribution to support the Avondale-Meadows YMCA National Judicial Competition in memory of Bill and Barbara Randolph.
Read More
What you need to know about the IndyBar.
Read More
The Indianapolis Bar Association Paralegal Committee, the Indiana Paralegal Association (IPA) and the Indiana State Bar Association (ISBA) Affiliate Committee came together on May 24, 2017 for their annual joint meeting.
Read More
Professionalism—it's a trait that sets apart one stellar attorney or judge from another. Now is your chance to honor this invaluable quality in your Indy colleagues.
Read More