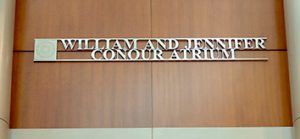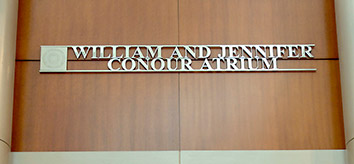 Now that former high-profile personal-injury attorney William Conour has pleaded guilty to accusations that he defrauded dozens of clients of more than $4.5 million, his victims hope for some measure of restitution. At least a fraction of the loss will be covered by the law school to which Conour gave $450,000.
Read More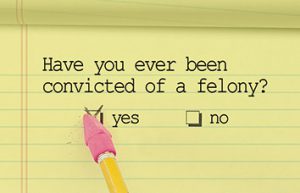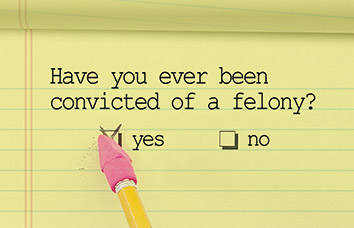 Hundreds rushed to a clerk's office July 1 on a mistaken belief that was the only day they could petition to have their criminal records expunged.
Read More
A task force has made three recommendations to the Indiana Supreme Court on how to encourage lawyers to perform more services for indigent Hoosiers.
Read More
Hoosier Veterans Assistance Foundation of Indiana Inc. and Neighborhood Christian Legal Clinic recently signed an agreement for a clinic attorney to work with veterans.
Read More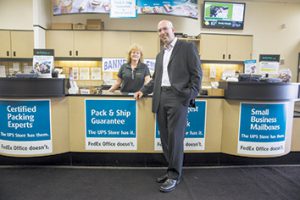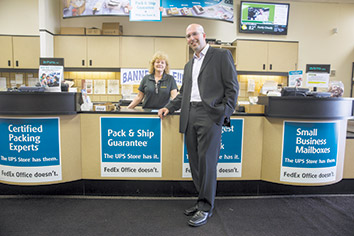 Lawyers build niche practices in franchise law, and representing clients in eminent domain cases.
Read More
A half point is all that separated Indiana University Maurer School of Law's Bro Bono team from first place and ultimate bragging rights in a competition where teams were asked to predict how U.S. justices would vote on cases this term.
Read More
The courts are limiting relatives' rights while the Indiana General Assembly seeks to expand them.
Read More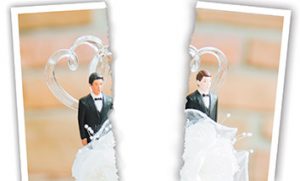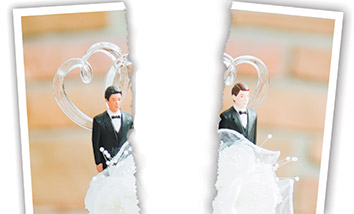 Indiana statute makes clear the state's position on same-sex marriage, but it also leaves murky the rights of Hoosier couples who, despite the law, are legally married.
Read More
Michael Kohlhaas points out notable changes to the Indiana Parenting Time Guidelines, including to school breaks.
Read More
In family disputes, we're often faced with a dilemma in which the supporting spouse's income suddenly and/or dramatically decreases without valid support or explanation. In the valuation industry, this disorder is commonly known as "R.A.I.D.S." or Recently Acquired Income Deficiency Syndrome.
Read More
Today's article will look at lightening the travel load by using an iPad to remotely access your computers back at home and the office. This is accomplished with the mobile device versions of GoToMyPC.
Read More
Of course, we all know that a sedentary lifestyle leads to heart disease, stroke, cancer, diabetes, muscle stiffness, poor balance, depression, anxiety, insomnia, high blood pressure, lung disease, weight gain, lethargy, and back, neck and hip pain. But we are largely (pun intended) unaware that exercise alone will not eliminate the health risks associated with too much sitting.
Read More
On "The Heat," Bob Hammerle says isn't vulgarity a priceless work of art if done with energy and style?
Read More
Garrett Minniear v. Chase King d/b/a King Masonry LLC
Read More
A southern Indiana attorney accused of staging his shooting a little more than a year ago will avoid a trial that had been scheduled to begin Wednesday. The attorney will enter a guilty plea next month, but attorneys involved with the case said they won't disclose details.
Read More
A Barnes & Thornburg LLP attorney arrested July 7 on suspicion of drunken driving in Hamilton County faces two charges from the incident, including a Class D felony because of a prior conviction.
Read More
A former Marion County deputy prosecutor pleaded guilty Tuesday in an Indianapolis federal court to accepting a bribe. As part of the plea, he agreed to tell federal prosecutors what he knows about public corruption in Indianapolis.
Read More
Vault.com's annual ranking of law firms has landed three firms with Indiana ties in the top 15 in the Midwest, according to associates who work in this region.
Read More
Two big law firms with presences in Indiana made the list of law firms offering the best service for Fortune 1000 clients, according to a survey of corporate counsel.
Read More
Two law firms in New Albany are joining together to form a 14-attorney office with expanded practice areas.  
Read More
What's been called the state's busiest court will stay in the City-County Building in Indianapolis, the Indiana Supreme Court ordered Friday, blocking the Center Township trustee's bid to relocate the court to a location on Fall Creek Parkway.
Read More
Read news from IU McKinney School of Law.
Read More
7th Circuit Court of Appeals June 26 Civil – Malicious Prosecution Michael Alexander v. United States of America 12-2190 The 7th Circuit Court of Appeals reversed the decision by a federal court in Indianapolis that dismissed a Muncie criminal defense attorney's lawsuit against the United States for malicious prosecution and intentional infliction of emotional distress. […]
Read More
Read who's recently been suspended by the Indiana Supreme Court, received a public reprimand or resigned.
Read More
News from around Indiana's bar associations.
Read More
The workers' compensation reform legislation, effective July 1, 2013, not only increases benefit amounts to injured workers, but also, most notably, imposes a fee schedule for the reimbursement of medical service facilities based upon Medicare's reimbursement rates.
Read More
Here is my self-directed summertime resolution: do something.
Read More
If you know a successful female attorney who exemplifies the determination and successes of Antoinette Dakin Leach, then please nominate her for the 2013 Antoinette Dakin Leach Award.
Read More
There were 18 law firm mergers and acquisitions announced in the United States in the second quarter of 2013, according to Altman Weil MergerLine. At the mid-year point, there have been 39 total mergers, putting 2013 on a potentially record–setting pace.
Read More
Have you ever thought about what would happen if you were suddenly involved in an accident, or had an unexpected illness, or an untimely death? In such situations, how would your clients fare? Who would cover upcoming court dates? Who would guide clients to new counsel?
Read More