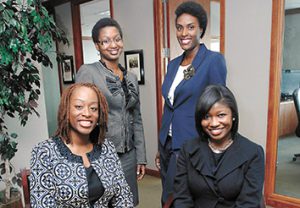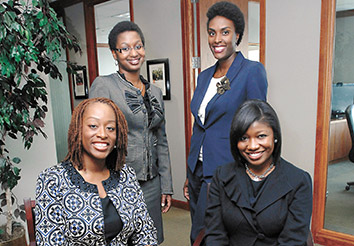 TaKeena Thompson, president of the Marion County Bar Association, wants lawyers to know that the MCBA is just as important today as it was when it was founded in 1925.
Read More
Max Siegel knows something about maneuvering through traffic on a fast track. So the former NASCAR team executive didn't hesitate in May to take a two-year contract to be CEO of USA Track and Field, an Indianapolis-based sports governing body known for its political environment and divergent viewpoints.
Read More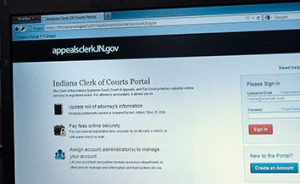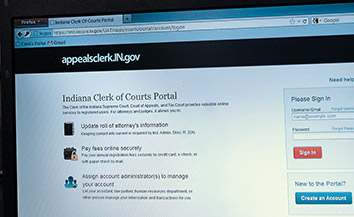 State court officials heard the grumbling of lawyers who for the first time last year had to register, pay fees and provide contact information online. It was confusing, difficult to navigate and frustrating. Now it will be different.
Read More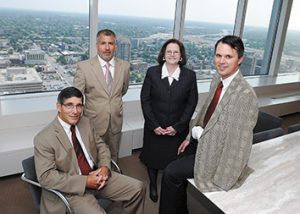 The idea for "Environmental Liability and Insurance Recovery" came to Taft Stettinius & Hollister LLP attorneys Frank Deveau and David Guevara while waiting for another environmental-themed book they worked on to be published. In fact, the liability and recovery book, which came out in May, made it out a couple months before the other. Both were published by the American Bar Association.
Read More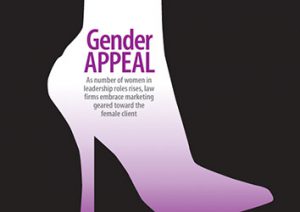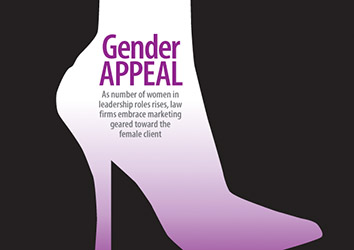 As women have claimed their place in executive and administrative offices, becoming key decision makers for small and large businesses, professional service providers have become creative in their approach to maintaining relationships with female clients.
Read More
An end-of-term U.S. Supreme Court decision did far more than reduce a penalty in a federal criminal environmental judgment from $18 million to $50,000. It created a new reality for how the government will have to pursue such prosecutions in the future, experts say.
Read More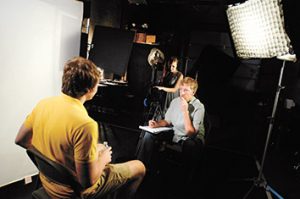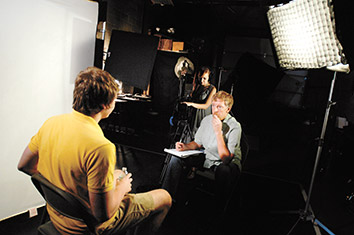 Carolyn Dudley's husband, Indiana State Trooper Gary Dudley, was killed six years ago when he was struck by a freight truck during a charity bike ride in Vermillion County. A short video about his life, and the event that caused his death, was critical to winning a settlement in a wrongful death case against the trucking company.
Read More
IL editor and publisher Kelly Lucas sees the silver lining when faced with crime.
Read More
Stephen Bour writes about an Android application from ACLU-NJ that allows people to record encounters with police.
Read More
Attorney and mediator John Van Winkle discusses the difficulties that occur when mediation confidentiality provisions collide with long-established contract common law.
Read More
Sidebars columnist Jennifer Lukemeyer reviews a summertime dining escape near the Rushville Courthouse.
Read More
Litigation consultant Rodney Nordstrom reviews the book: 'Performance on Trial: The Case for Better Entertainment; by Joseph Curcillo III.
Read More
Resa v. Greathouse-Williams, et al.
Read More
Indiana Justice Steven David, appellate Judge Melissa May and lawyers and judges from Pro Bono District A, will be among the presenters at a day-long CLE event July 27 at Valparaiso University Law School. "A Potpourri of Timely Topics" is co-sponsored by the law school and NWI Volunteer Lawyers Inc., the District A pro bono project.
Read More
Read appellate court opinions from June 28 to Julyd 11, 2012.
Read More
Read who's resigned and who's been suspended in Indiana.
Read More
Ann Stewart and Karen Dutcher write about workers' compensation rulings from the last six months.
Read More
There's a lot I enjoy about being involved in the IndyBar. I must confess, though, that about the best thing I have been able to do a several times over the past few years is represent the IndyBar at naturalization ceremonies conducted by the United States District Court for the Southern District of Indiana.
Read More
Legal businesses face unique challenges even if they are willing to embrace environmentally sound business practices.
Read More
At the recommendation of Judge Sarah Evans Barker, the Executive Committee of the Seniors Lawyers Division determined that the nomenclature, "Safe Ask," would properly describe the program's purpose and would encourage potential users to believe that they could be safe in asking questions that would aid them and their clients.
Read More
News from around the IndyBar for July 20, 2012.
Read More
Effective July 1, 2012, the law regarding a parent's duty to support a child changed dramatically. Absent certain circumstances, previously a parent was obligated to pay child support until a child was 21 years of age. However, pursuant to the amended versions of I.C. §31-14-11-18 and §31-16-6-6, child support now generally terminates as of a child's 19th birthday.
Read More
One key point of difference consistently emphasized by participants in the IndyBar Diversity Job Fair — both employers and by students — is the personal attention and consideration provided both prior to and during the job fair.
Read More