JUNE 17-30, 2015
Two trial court judges with a breadth of experience hearing criminal and civil matters and a public defender who's tried hundreds of appeals are finalists to be the next Indiana Court of Appeals judge. Indiana Tech Law School plans on reapplying for provisional accreditation after the ABA denied its first application. Immunity laws are flourishing in Indiana.
A lawyer and photographer who sued hundreds of people claiming copyright infringement of his Indianapolis skyline picture must pay almost $34,000 in legal fees to a defendant who never used the image.
Read More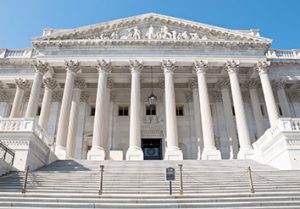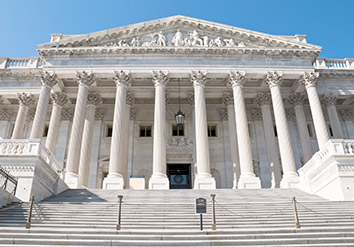 Evansville Police Sgt. Karen Vaughn-Kajmowicz and her wife, Tammy, battled the Indiana General Assembly's effort to add the "one-man, one-woman" definition of marriage to the state constitution and eventually joined one of the lawsuits against the state to end the ban on same-sex marriage.
Read More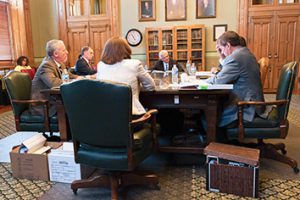 Two trial court judges with a breadth of experience hearing criminal and civil matters and a public defender who's tried hundreds of appeals are finalists to be the next Indiana Court of Appeals judge.
Read More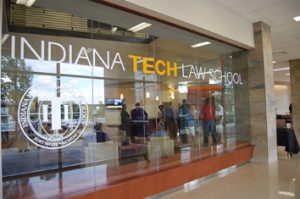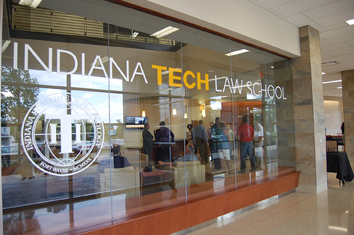 Just four days after meeting with law school officials and hearing their presentation about their approach to legal education, the ABA Council of the Section of Legal Education and Admissions to the Bar denied granting provisional accreditation to the Fort Wayne law school.
Read More
Forty-nine days after the start of the 2015 Indiana General Assembly, many landowners fighting municipalities around the state got what they wanted. But language ending involuntary incorporation was stripped from the bill.
Read More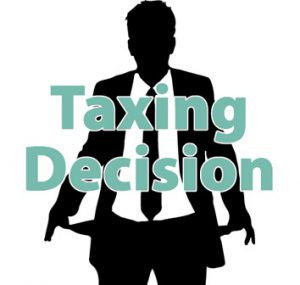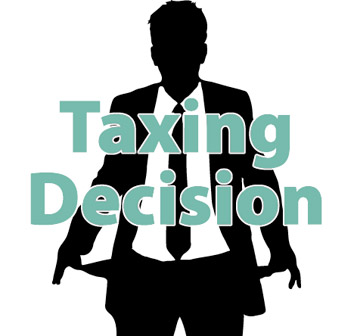 Thousands of Hoosiers with out-of-state earnings may have paid tens of millions of dollars in illegal tax, but whether litigating the issue will be worthwhile remains a question for experts in tax law, accounting and public policy.
Read More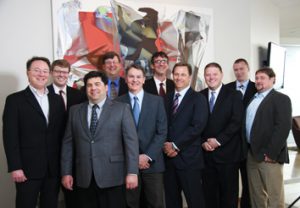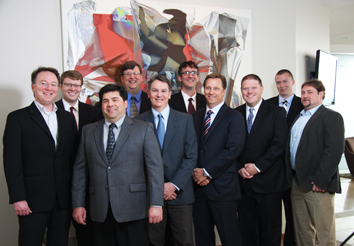 Taft Stettinius Hollister LLP has pulled off a major coup in the Indianapolis legal community by taking half the intellectual property practice from rival law firm Krieg DeVault LLP.
Read More
ITLA task force examines number of protections in the Indiana Code.
Read More
ITLA President Steve Langer presented two awards at the 27th annual Lifetime Achievement Seminar May 7 at the Indiana Convention Center.
Read More
New ITLA Young Lawyers Section Chair Alexander Limontes says the section can provide young lawyers with both educational and networking opportunities.
Read More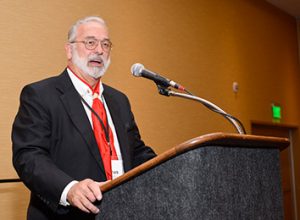 James O. McDonald of Terre Haute has represented plaintiffs for more than four decades, and now the lawyer represents the state's plaintiffs' bar as president of the Indiana Trial Lawyers Association.
Read More
Just shy of 600 pages with a 28-page executive summary to boot, the EPA report concludes that that the agency was unable to find "evidence that 'mechanisms' [identified in the report] have led to widespread, systemic impacts on drinking water resources in the United States."
Read More
Prosecutors and criminal defense lawyers need to know that there are times they are required to correct the trial court's record.
Read More
There is some evidence suggesting that simply using a different font could save significant volumes of ink.
Read More
Robert Hammerle writes about "Spy" that international spies have not been this frenetic and madcap since Peter Sellers died.
Read More
In so many ways, Indianapolis helps us thrive. But the converse is also true. The McKinney School of Law is critical to Indianapolis' success.
Read More
U.S. District Court Magistrate Judge William G. Hussmann Jr. has announced plans to retire Jan. 31, 2016, opening another vacancy in the Indiana federal judiciary.
Read More
Lake Superior Judge Calvin Hawkins has been selected to be the next president of the board of directors of Indiana Legal Services.
Read More
Barnes & Thornburg LLP has announced the opening of an office in Dallas, the 13th office for the Indiana-based law firm.
Read More
The City-County Council voted 16-13 Monday night against considering a scaled-down plan for a new Marion County criminal justice center.
Read More
William J. Regas, a founding name partner at one of Indianapolis' oldest law firms, has died. He was 96.
Read More
Read recent Indiana appellate decisions.
Read More
Read who's been publicly reprimanded by the Indiana Supreme Court.
Read More
Every professional meeting I attend these days seems to have a segment on the subject of "branding." We are either being encouraged to develop a law firm brand or a personal brand, or both (At first I thought that a personal "brand" was just a euphemism for a tattoo, and the thought of a branding iron on my backside did not interest me.).
Read More
From solo practitioners to large firms, the pressure to cut costs in the legal profession is greater than ever. For IndyBar members, there's an easy way to save money on everything from folders to flights from companies like Staples, Verizon and Expedia, simply through IndyBar membership.
Read More
In January, 2017, Nissa Ricafort will become the president of the Indianapolis Bar Association (IndyBar). One reason this is significant is because Ricafort will be the first IndyBar President who is also a graduate of the Bar Leader Series.
Read More
Twenty years ago, Rich Blaiklock received a scholarship from the Indianapolis Bar Foundation, and the Lewis & Wagner LLP attorney remembers that it couldn't have come at a better time.
Read More
The Marion Superior Court has announced that the local rule referenced in the 2015 Indiana Rules of Court Volume III- Local book published by Thomson Reuters does not contain the court's current local rule regarding Writs of Attachment.
Read More
The Indianapolis Bar Foundation (IBF) is now accepting applications through July 8, 2015, for its Impact Fund Grant of at least $35,000 to be awarded in early October 2015. Application instructions and additional information can be found at indybar.org/ibf.
Read More
The Indianapolis Bar Association is proud to recognize Arlene L. Morris of Whitham Hebenstreit & Zubek as the association's Paralegal of the Year for 2015. Morris will be recognized for this honor at the IndyBar Paralegal Appreciation Luncheon, to be held Thursday, July 30 from noon to 1 p.m. at The Conrad Hotel.
Read More
To recognize the accomplishments of female attorneys in central Indiana, the IndyBar's Women & the Law Division presents the Antoinette Dakin Leach Award, an honor named for the first woman who gained admittance to the Indiana Bar.
Read More