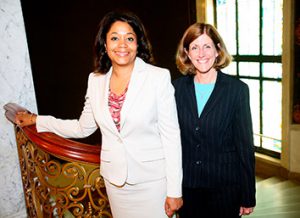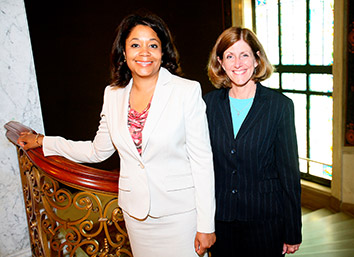 History has been written within the state's legal community, thanks to a pair of new federal judges who within days
of each other joined the Southern District of Indiana.
Read More
Within a year, the federal court system that covers the southern half of Indiana could have two new full-time magistrates, one being a newly created position that would be the first creation of its kind in almost three decades.
Read More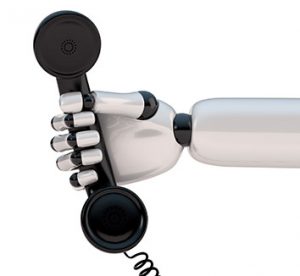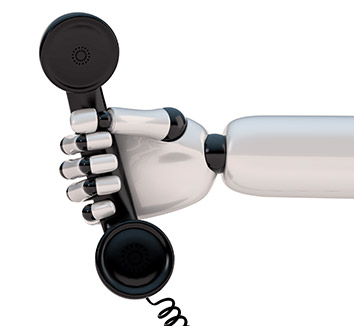 A line of litigation has been playing out in state and federal courts involving what is and isn't allowed under the Automatic
Dialing Machines Statute.
Read More
The ninth conference aimed at solo and small firm attorneys in Indiana was a success according to organizers and those who attended, especially going by the number of law school students in attendance compared to previous years.
Read More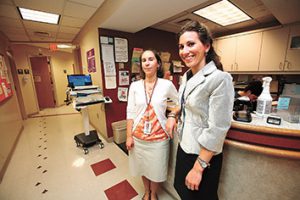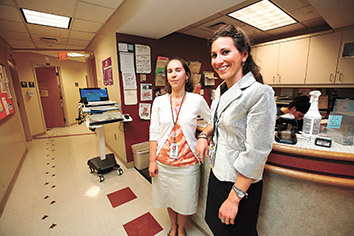 Practitioners involved with the state's first medical-legal partnership are excited about the cases they've taken
on, as they help patients who have unmet legal needs that can make medical conditions persist, if not worsen.
Read More
Attorney and Democratic candidate for Gibson County Prosecutor William R. Wallace III was indicted Tuesday on charges of obstruction
of justice, possession of child pornography, patronizing a prostitute, and false informing.
Read More
The Elkhart County prosecutor who took on Ford Motor Co. in criminal court in Indiana died Monday morning. Michael A. Cosentino
was 74.
Read More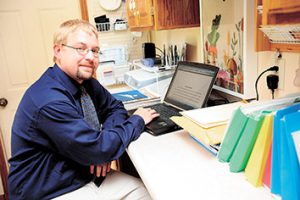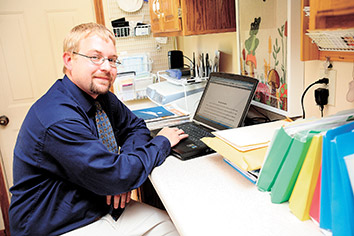 Delivering pizzas and moving furniture isn't what Greenwood attorney Justin Cook thought he'd be doing once he
earned a law degree.
Read More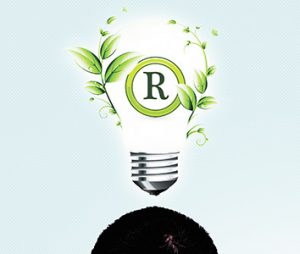 A federal plan to boost green technology innovation by dramatically cutting the patent processing time is drawing mixed reaction from intellectual property attorneys in Indiana as they wonder whether the pilot program will help or hurt their clients.
Read More
Those of us on staff here at the newspaper that grew up in Indiana and were of a certain age to pay attention to the news
can likely recall when Judge Sarah Evans Barker was confirmed to the U.S. District Court for the Southern District of Indiana.
Read More
I know it is not necessarily near a courthouse, but on a pleasant summer day it is worth a little extra effort to stroll the
canal and grab a bite at the Left Bank Café.
Read More
Stephen Bour purchased a new piece of office technology recently: a high-quality conference phone with impressive features.
Read More
The Indiana Court of Appeals says a ruling by the state justices last year can't be used to stop juvenile courts from
ordering juveniles to register as sex offenders.
Read More
Defense attorneys for the former state trooper facing a third triple-murder trial want the Indiana Supreme Court to name a special judge because of what they say are delays from the current presiding judge.
Read More
The Supreme Court of the United States won't take a case from New Albany about the city's battle to close an adult
book and movie store.
Read More
Jason Cole Sr., as Personal Representative of the Estates of Patricia Harris Cole and Baby Jason Cole Jr. v. Joseph M. Smith, M.D.
Read More
Disciplinary actions for June 23, 2010.
Read More
Shelice R. Tolbert, a partner at the Crown Point office of Kopka Pinkus Dolin & Eads, was sworn in as president of the James C. Kimbrough Bar Association by a longtime bar association supporter and member, Indiana Supreme Court Justice Robert D. Rucker, who has personal and professional ties to northwest Indiana.
Read More
The Seventh Circuit and the Indiana district courts have disallowed the "take home exam" theory of errata sheets, which can be particularly troublesome at the summary judgment stage.
Read More
The next issue of the Indiana Civil Litigation Review will be on members' desks in a few weeks.
Read More
Hickey discusses the Pledge of Allegiance and new citizens.
Read More
If you're one of the many lawyers looking for a job or new direction, there are many resources available that can help you take the next steps along your career path.
Read More
Judge Cynthia Ayers discusses the Indianapolis Mortgage Foreclosure Task Force.
Read More
The IBA recognizes that some of its members are looking for temporary employment and some law firms and offices are looking for lawyers to work on a temporary basis on a special project or case.
Read More
Play a role in celebrating the 10th anniversary of Ask a Lawyer.
Read More
B.L.I.N.G. offers an intensive financial training course for IPS students with an interest in entrepreneurism.
Read More
IBA Frontlines for June 23-July 6, 2010.
Read More