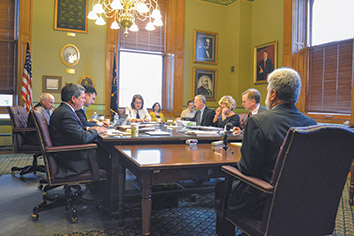 Two judges with extensive business litigation backgrounds and an Indianapolis appellate litigator were named finalists to succeed retiring Justice Brent Dickson on the Indiana Supreme Court.
Read More
In an announcement made Feb. 26, Valparaiso University Law School added itself to the list of law schools shedding faculty in the face of declining enrollment.
Read More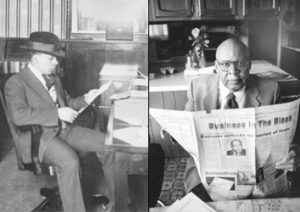 Beyond their professional work representing clients and settling disputes, Freeman Ransom and son Willard "Mike" Ransom pushed for equal opportunities and equal treatment for minorities.
Read More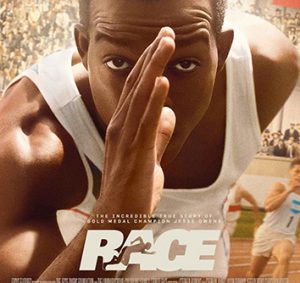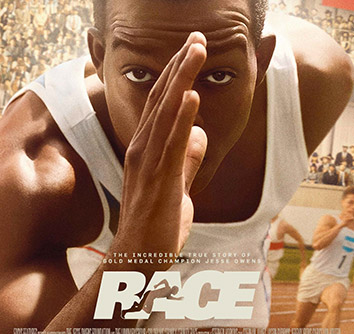 An Indiana company that handles intellectual property rights had a big role in telling the story of one of the most influential track athletes of all time through a recently released movie.
Read More
ESPN Inc. argued public policy, legislative intent and precedent in Indiana and other states favor a Court of Appeals order for University of Notre Dame police to release records of incidents involving student athletes.
Read More
A patent infringement fight involving Indiana's Zimmer Inc. has sparked a judicial debate over how much leeway District Court judges should have when deciding how intentional an infringer's actions were.
Read More
Charges that former Park Tudor basketball coach and teacher Kyle Cox attempted to coerce and entice a 15-year-old student into a sexual relationship — and an attorney's alleged actions after learning of the accusations — have refocused attention on a 2015 advisory ethics opinion that largely exempts lawyers from a law that requires reporting suspected child abuse.
Read More
Manufacturers, agriculture and other big Hoosier industries pegged House Bill 1082 at the top of their legislative agenda this year. So did about 20 environmental, health and public-interest groups that opposed the measure barring Indiana from adopting environmental regulations tougher than federal standards.
Read More
Justice Scalia's long and momentous career on the U.S. Supreme Court gave us innumerable important decisions (and scathing dissents) that have shaped the intersection of administrative and environmental law.
Read More
Sadly, many Indiana children are at an even greater risk than children in other states for lead poisoning.
Read More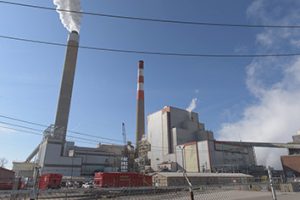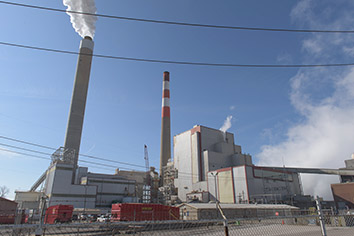 The Clean Power Plan, which seeks to reduce greenhouse gases by imposing caps on states regarding carbon dioxide emissions, has incited a backlash that began before the rule was even published in the Federal Register. A coalition of states, including Indiana, is seeking review of the plan in federal court, claiming the rule exceeds the Environmental Protection Agency's statutory authority.
Read More
Practicing law with partners can bring tremendous benefit to you and your practice. Partners can provide intellectual collaboration, moral support, camaraderie, and help with business development. However, partnership carries risks as well as benefits.
Read More
Bob Hammerle says "Deadpool" is creative, pungent and unique.
Read More
Prosecutor Todd Meyer writes why companies like Apple and Google should work with government agencies on criminal cases.
Read More
The Pocket app allows users to save and organize articles, websites, and videos and have them easily available for viewing later on any device at any time.
Read More
If you voted for President Barack Obama in 2012, sorry, but your vote no longer counts. That's effectively what the Republican members of the U.S. Senate Committee on the Judiciary said in a Feb. 23 letter to Senate Majority Leader Mitch McConnell.
Read More
A federal judge in Indianapolis on Monday blocked Republican Gov. Mike Pence's order that barred state agencies from helping Syrian refugees resettle in Indiana, saying the governor's directive "clearly discriminates" against refugees from the war-torn country.
Read More
A task force created by the Indiana Supreme Court to look into remote access and privacy of electronic records decided appellate court briefs filed by attorneys would be put online at mycase.in.gov beginning April 1.
Read More
Read recent appellate court decisions.
Read More
The issue of "dealing with millennials" isn't just a hot topic; it is a real issue facing the legal industry that not only warrants our collective attention, regardless of our age group, but also deserves an honest conversation.
Read More
Sure it's madness, but DTCI is pulling out the stops to encourage current members to sponsor other defense attorneys as NEW DTCI members.
Read More
United States Supreme Court Justice William Rehnquist, considering the relationship between brief writing and oral argument, likened the former to a movie preview and the latter to the movie itself.
Read More
The IndyBar has recognized that lawyers want to be in control of their memberships in ways they never could before.
Read More
They're more than just board members! The 33 members of the Indianapolis Bar Association Board of Directors represent a rainbow of practice areas and types, backgrounds, passions and much more. Take a minute to learn more about your IndyBar leaders in this regular feature to follow throughout 2016.
Read More
Intentionality in seeking career opportunities helps propel progress. The legal profession is no exception.
Read More
What if you could ease stress on the courts caused by pro se representation, build your practice and help a member of our community all at the same time? It's possible through the newly formed Bankruptcy Modest Means Program!
Read More
IndyBar members will be walking into the courtroom with even more confidence, thanks to a recent resource compiled by the association's Litigation Section.
Read More
Read the latest news from around the IndyBar.
Read More