MAY 18-31, 2016
As the Indy 500 prepares to celebrates its 100th running, the law firm that's been a partner for most of those races is also marking a milestone. Newly appointed Supreme Court Justice Geoffrey Slaughter brings a remarkable background but confesses he's facing some learning curves. The statewide crisis in CHINS cases continues to strain judicial resources in juvenile courts with no end in sight to children in need.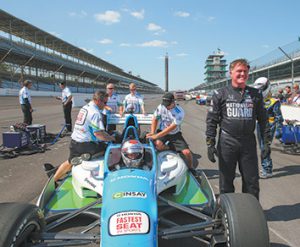 As the Indianapolis Motor Speedway celebrates the 100th running of the Indianapolis 500, its legal partner has its own milestone with the track. It's one of several firms marking significant anniversaries this year.
Read More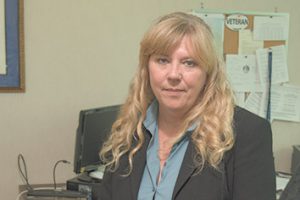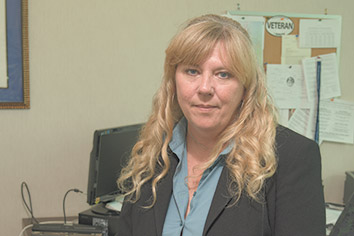 Polli Pollem is among a trio of Indianapolis attorneys who left the military as officers, went to law school and have since found their way into legal aid. They credit their time in the service with providing them the means to get an undergraduate degree and fostering the desire to pursue a J.D.
Read More
The increase in filings of juvenile children in need of services petitions across the state has been growing steadily since 2011 but ballooned to 14,227 in 2014 and could likely top 17,500 for 2015.
Read More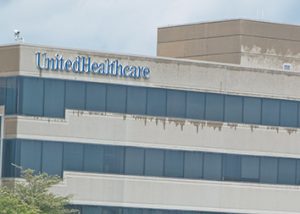 Several Indiana surgery centers are suing the nation's largest health insurance company, claiming it violated state and federal law by failing to pay for services the centers' doctors provided to patients. In a similar lawsuit against the insurer, a key dispute is what the word "pay" means.
Read More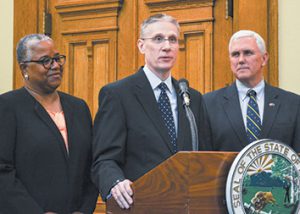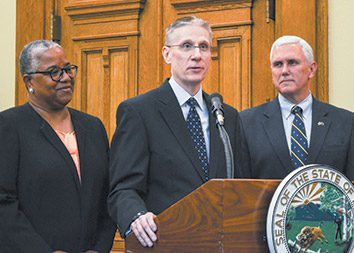 New Indiana Supreme Court Justice Geoffrey Slaughter brings an impressive resume and a wealth of experience, but he acknowledges a couple of learning curves ahead.
Read More
Good information governance entails creating processes by which companies can reduce the amount of unnecessary data they keep while using the remainder more efficiently. It consists of a set of interwoven policies carefully designed to help companies defensibly and responsibly reduce the amount of their useless data while being mindful of their regulatory and business requirements to keep data for specified periods of time.
Read More
As the Indiana Supreme Court continues its effort to implement a statewide e-filing system and make more legal filings accessible online, attorneys and court staff will have to rely less on their black Sharpie Permanent Markers and more on their computer software to ensure that confidential information stays confidential.
Read More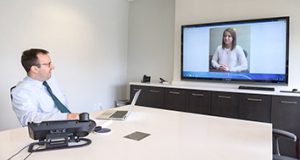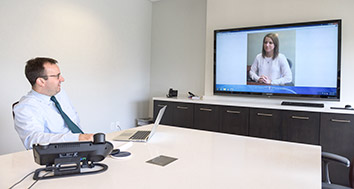 Technological advances in teleconferencing are making video depositions a more viable option to control litigation costs, but lawyers say in some cases there's no substitute for in-person questioning.
Read More
A few suggestions on modifying Outlook can help you get more out of the email system by better organizing to boost efficiency and productivity.
Read More
Changes in the legal landscape are of course parallel to what is happening everywhere. Lawyers used to function and prosper well during any economic or social circumstances. Law firms seemed to be immune to barriers and uncertainties facing other business entities. But today, as Jerry Garcia once wrote, "if the thunder don't get ya, the lightnin' will."
Read More
The latest Marvel superhero film 'Captain America: Civil War' leaves Hammerle singing, 'I Hate Myself for Loving You.'
Read More
There is nothing unethical about being your client's board member, but there are common ethical issues that arise in that relationship. Here are three things to know about the ethics of being your client's board member.
Read More
Notre Dame Law students will soon have the opportunity to learn tax law by practicing it under the close supervision of full-time expert faculty. It is an exciting development for all of us at the law school. Moreover, at a time of straitened budgets, we have secured financing from the IRS for the clinic, a Low Income Taxpayer Clinic.
Read More
Justice Robert Rucker, a Gary native appointed to the court by Democratic Gov. Frank O'Bannon in 1999, will turn 70 in January. Rucker informally has informed lawyers and judges he intends to retire from the court sometime next year in order to begin a dialog among those who may consider serving on the court.
Read More
Read recent appellate decisions from Indiana courts.
Read More
Read who resigned and who the Indiana Supreme Court recently suspended.
Read More
The Bench Bar Conference is where judges and lawyers learn the "inside baseball" of our profession. Here are reasons why you should take advantage of this great opportunity and consider attending this year's Bench Bar.
Read More
The idea for the IndyBar Bench Bar Conference came from similar events in the 1990s in St. Louis and Kansas City. Now, the local event is bigger than either of those and offers great opportunities for education, networking and fun.
Read More
IndyBar recently recognized Cheryl Keene as the 2016 Paralegal of the Year. The award is given to an outstanding paralegal in the Indianapolis community, and Keene exemplifies the passion, dedication, and service worthy of this recognition.
Read More
Through the IndyBar's partnership with NPP, eligible members have access to great deals on services offered by Verizon. Hurry! They end soon.
Read More