Indiana's new chief justice will preside as the Supreme Court faces a 'precarious' future.
Read More
The five justices on the Indiana Supreme Court asked feisty questions of both sides in the case in which two Indiana University Health patients have argued that hospital "chargemaster" rates are unreasonable.
Read More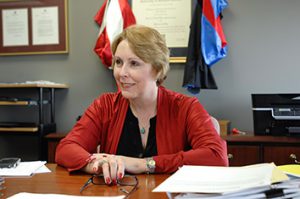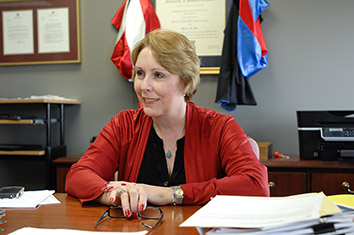 Colleagues say Indiana Court of Appeals Judge Melissa May's selflessness and volunteer spirit made her ideally suited for the position.
Read More
Former Indiana Chief Justice Randall Shepard's commitment to diversity will continue thanks to a permanent fund that aims to expand on his pioneering efforts to make the legal profession more reflective of society at large.
Read More
A consumer protection official, a public defender, two judges and a law professor are semifinalists for a position on the Indiana Court of Appeals.
Read More
Two separate shootings involving Fort Wayne attorneys highlight the need for lawyers to use common sense when it comes to protecting themselves.
Read More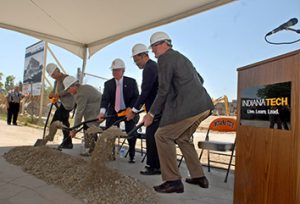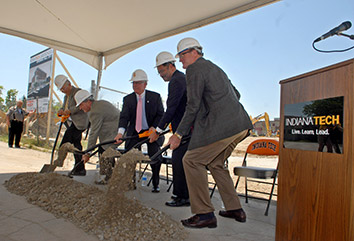 The school's dean says its different educational model will attract students.
Read More
The 'emoticon defense' raises brows, but it puts a focus on speech rights and school threats.
Read More
The Indiana Lawyer congratulates the individuals listed below on passing the February 2012 bar exam. Many of these young and aspiring lawyers, along with several who passed the bar exam in July 2011, participated in the Indiana Supreme Court Admission Ceremony held May 14, 2012, in Indianapolis.
Read More
With a handful of exceptions, rarely do new law graduates waltz into a general counsel job. Making careful decisions now, however, could create an opportunity to move from a law firm to a corporate law position.
Read More
Scott Starr and Mario Massillamany write about what to consider when decided whether to file a class- or mass-action case.
Read More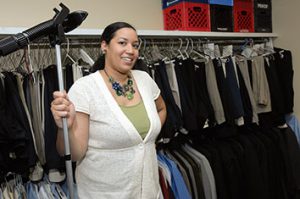 Attorneys say image and attire may influence jurors.
Read More
My seat at the recent Indiana Supreme Court Bar Admission Ceremony provided a perfect vantage point to witness the mix of emotions young lawyers feel when they have the opportunity to present themselves for the first time to members of the state's highest-ranking courts.
Read More
A large question looms in the wake of the April 27 announcement that Bill Conour has been charged in a federal criminal complaint with misappropriating more than $2.5 million in client funds from December 2000 to March 2012. If the 64-year-old is indeed guilty of the wire-fraud charge he faces, where did all the money go?
Read More
We give Coal Pizza Company 3.25 gavels!
Read More
Deanna Finney writes about using PowerPoint as a trial presentation tool.
Read More
Applications are being accepted through June 22 for two bankruptcy judge positions in the U.S. District Court for the Southern District of Indiana.
Read More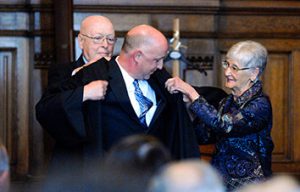 View photos from the robing ceremony of Indiana Justice Mark Massa.
Read More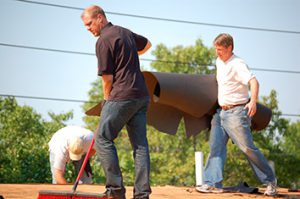 View photos of recent volunteer efforts by Indiana attorneys.
Read More
The Indiana Supreme Court decided Friday that it would not take the case of a Marion County woman appealing her charges of murder and attempted feticide after ingesting rat poison in an attempt to kill herself and her unborn child.
Read More
Three of the five Indiana Supreme Court justices declined to reconsider their decision to cut the amount of back pay certain state employees could receive.
Read More
The Indiana Supreme Court on Tuesday vacated an order granting review in a case that concluded tax agencies and the Indiana attorney general's office overstepped their authority by issuing jeopardy tax warrants to seize animals from an alleged puppy mill in Harrison County.
Read More
Read appellate opinions from the 7th Circuit Court of Appeals and Indiana appellate courts.
Read More
Read who's been elected as officers of Tippecanoe County Bar Association and more!
Read More
In its recent opinion in the case of Hunt Construction Group, Inc. v. Garrett, No. 49S02-1106-CT-365 (Ind. 2012), the Indiana Supreme Court provided some needed clarity concerning liability of construction managers for injuries suffered by employees of contractors on a construction site.
Read More
I knew from the time I was 10 years old that I wanted to be a lawyer. I remember being on the school bus one day and a tumbler clicking in place in my head to that effect as I watched the soybean field roll by from the window.
Read More
There were no caps and gowns, but the 25 participants in Bar Leader Series IX class graduated May 18 full of encouragement to step into leadership roles within the legal community and outside of it.
Read More
Read news from around the IndyBar, including Terrence Brookie's appointment to the ABA's Forum on the Construction Industry.
Read More
As a part of its Pause for Professionalism video series, the Professionalism Committee has recently released a video of Hon. Tim A. Baker, United States District Court, Southern District of Indiana in a video entitled "Civility in Discovery."
Read More
As part of its ongoing efforts to promote professionalism, the Professionalism Committee of the Indianapolis Bar Association has borrowed from the format of a popular comedian to portray everyday scenarios that may illustrate situations in which lawyers may fall short of each of the committee's five Standards of Professionalism.
Read More