A Steuben County man convicted of attempted murder by a jury of his peers is asking the Indiana Supreme Court to take the rare step of reversing the verdict on the grounds the jury ignored evidence that he was delusional on the day he committed the crime.
Read More
A grassroots, church-based organization is trying to stir up voter interest in Marion County's plan for a new criminal justice complex and questioning the need to expand jail capacity.
Read More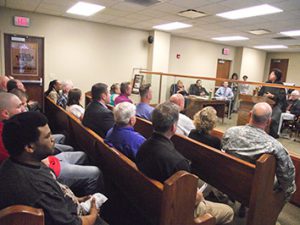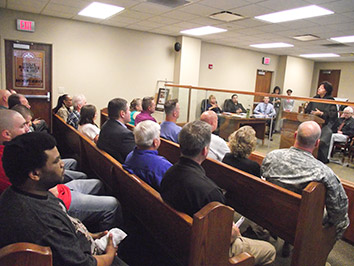 More veterans courts are popping up around the state, with a focus on individual treatment and establishing mentorships.
Read More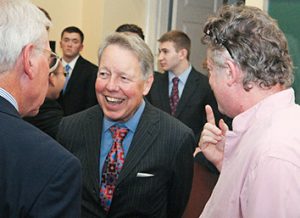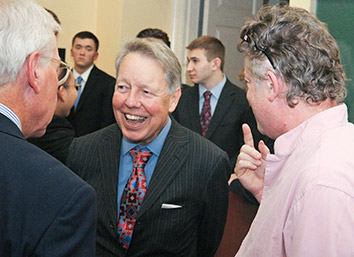 Wabash College grad David Kendall returns to alma mater as the keynote speaker at the school's Public Discourse Summit.
Read More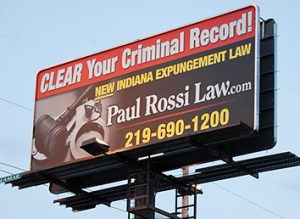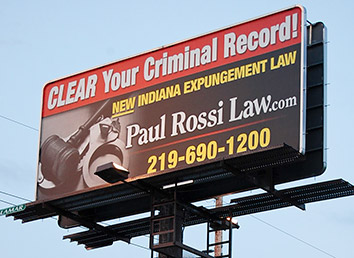 Attorneys say Indiana's expungement law still has issues that the Legislature needs to fix.
Read More
Remote connections for interpreting services are becoming more common in courts and legal proceedings. Speakers of Arabic, Mandarin, Punjabi and countless other languages and dialects are entitled to understand proceedings and communicate, but there isn't always a qualified interpreter who can show up in person.
Read More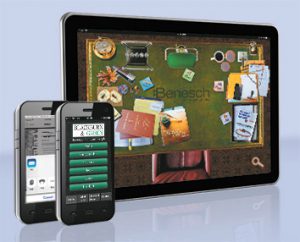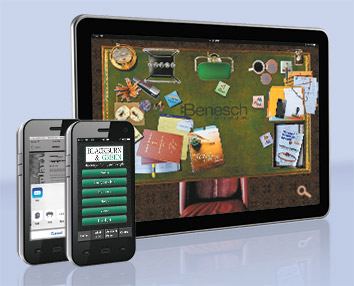 The challenge for law firms is to create an app that brings value. The apps must  fill a need that the user has and go beyond putting the firm's legal blog into the app.
Read More
A growing economy needs all kinds of professional support – including leaders who have been trained in law and know how to problem-solve. That's why we have developed several new programs at the IU Maurer School of Law designed to attract the best and brightest students to our school, introduce them to the growing global economy – and, we hope, keep them in the Hoosier State.
Read More
Regardless of practice area, Microsoft Word is an application that most of us spend significant time utilizing. Unfortunately, it is often amidst looming deadlines, preventing us from having time to truly explore features that could ultimately make us more efficient.
Read More
Indiana Court of Appeals Judge Patricia Riley offers an update on proceedings happening at Guantanamo Bay, Cuba.
Read More
Rare is the restaurant that impresses with every dish. I mean every aspect of every dish, including, believe it or not, the fountain soda drinks. At least on one glorious September evening with my family, Coalition Pizza was that restaurant.
Read More
Bob Hammerle says "Pride" can't be missed. Be prepared to both laugh and cry.
Read More
Still set on hiring a new executive director by the end of the year, Indiana Legal Services Inc. has narrowed it search to six candidates.
Read More
The legislative committee examining Indiana's annexation laws underscored how complex and difficult the issue is when committee members looked at the laws Wednesday. The members took a third of the time allotted for the meeting to decide that a remonstrance should succeed if a simple majority of property owners oppose a municipality's effort to incorporate their land.
Read More
The total number of bankruptcy cases filed in federal courts for the fiscal year 2014 dropped 13 percent as compared with FY 2013, the Administrative Office of the U.S. Courts announced Wednesday. This is the lowest number of bankruptcy filings for any 12-month period since 2007.
Read More
Responding to requests from Indiana Democrats, the Office of Indiana Attorney General Greg Zoeller on Friday afternoon released records arguing the state's defense of statutes banning same-sex marriage cost the state about $7,000.
Read More
A former Indiana State Police trooper acquitted in the slayings of his wife and two children has sued prosecutors, investigators and others for false imprisonment and other counts.
Read More
Read who has received a public reprimand, been suspended or resigned from the bar.
Read More
In the 15 years since the presumption became a part of the IPLA, it has been invoked in a number of actions involving the design, manufacture, labeling and packaging of numerous products. This article explores Indiana court decisions that have transformed the breadth and impact of the presumption both in its application and the requirements necessary to overcome it.
Read More
Where I work, it is the usual practice of the partnership to send attorneys with my level of experience (five to six years) to a seminar in order to prepare us for the eventual responsibility of trying a case on our own.
Read More
The IndyBar has looked at this issue for quite some time dating back to the early 1990s in an effort to establish a process where we could continue to have the same quality of judges currently on the bench while protecting the financial integrity of those attorneys who run for judge and creating an independent bench that can withstand scrutiny from the public.
Read More
Interested in getting involved in local pro bono programs? Upcoming trainings offered by both the Indianapolis Bar Foundation and the Neighborhood Christian Legal Clinic combine training to prepare you to serve with low cost—or free—continuing legal education credits.
Read More
The latest installment from the IndyBar on professionalism.
Read More
Heartland Pro Bono Council is currently seeking candidates for a 2015 Pro Bono Clerkship in Consumer Law.
Read More
For a small business owner, navigating labor and employment laws can be one of the most difficult and potentially costly parts about doing business. A program offered by the IndyBar Labor & Employment Law Section seeks to lessen this burden by providing employers with valuable tips and information in an informal—and affordable—setting.
Read More
The recent Ask a Lawyer event is the largest in the IndyBar's history.
Read More