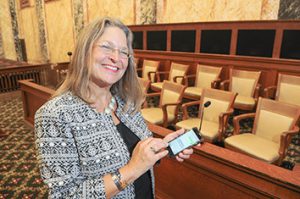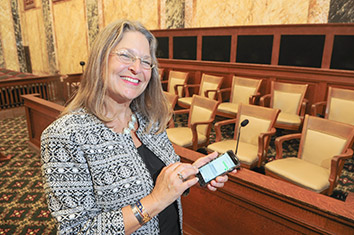 For more than 10 years, Judge Frances Gull has spearheaded efforts in Allen County to make the jury process easier and more convenient. She made jury duty less burdensome by incorporating technological advances that help potential jurors feel more comfortable.
Read More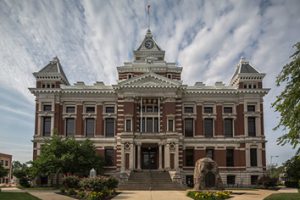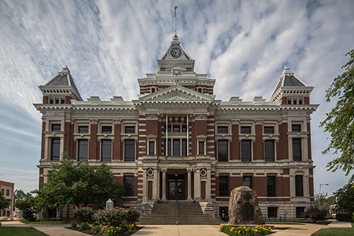 People who've been arrested in Johnson County are taking the unusual step of filing a class-action lawsuit against the county, judges and public defenders there, claiming they have not been represented by an underfunded and overburdened public defender system.
Read More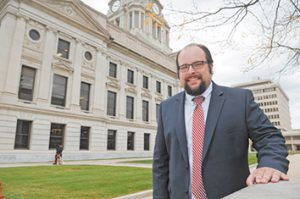 The American Bar Association launched a campaign in response to proposed changes to federal loan forgiveness and repayment programs.
Read More
Along with the government repayment and forgiveness programs designed to help new attorneys in the public sector pay their student loans, law schools and bar associations have established similar programs.
Read More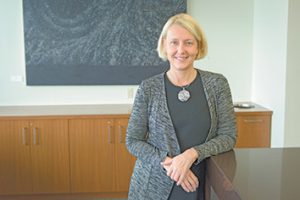 Frost Brown Todd LLC has turned a portion of its 19th-floor suite into an art gallery. Every couple of months, the walls of the meeting area, conference room and adjoining hallways are adorned with a new collection of works by a local artist.
Read More
As Indiana Lawyer marks its 25th anniversary, we posed five questions to five leaders in the legal community admitted to practice in 1990. Here's what they had to say upon marking a quarter-century in the profession.
Read More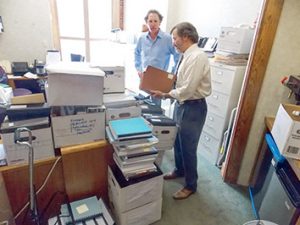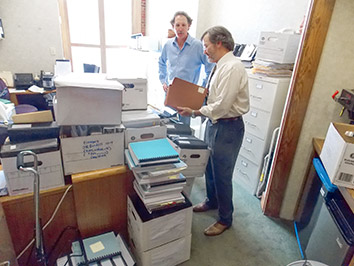 A jury has awarded $31.3 million in an "arbitrary and capricious" case against parents in their child's death.
Read More
National statistics show Indiana is the wrong kind of leader in school discipline.
Read More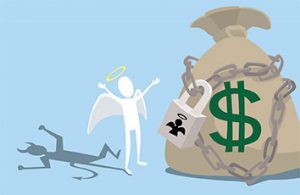 Estate planning attorneys occasionally draw the strong-willed client who wants to leave money to an heir – but only if the kid sobers up, quits getting in trouble with the law, gets a job, stops living beyond his means, or changes behavior in some other way.
Read More
In most instances, vacation homes achieve the goal of family harmony. After the parents pass away, however, that family harmony can quickly turn to chaos.
Read More
I am certainly awarethat those of you reading this article know what legal clinics are and do – you all know that students in clinics learn how to interact with clients, opposing counsel and judges; but they also learn that actual clients are more important than they seem in casebooks and that their work makes a positive difference in their client's lives.
Read More
It is feasible and fairly simple to make a few small changes to enjoy a healthier body. If you take these steps, you will lose weight and feel energetic. Even if you just choose one of them, your health will improve over what it is today. No more excuses!
Read More
Bob Hammerle says legendary director Robert Zemeckis' "The Walk" must be added to the list of great films in 2015.
Read More
Sometimes there is wisdom in making better use of things we already have or in choosing gently used items. This article will look at some recent examples of where I chose not to automatically go with the newest technology and will detail how those choices worked out.
Read More
The estate of a man killed in an Indianapolis church bus crash may proceed with a countersuit against an insurance company the estate claims acted in bad faith by refusing payment after the fatal crash.
Read More
Total legal spending is up slightly – by 2 percent – according to HBR Consulting's 2015 Law Department Survey. But, not surprisingly, outside counsel spending is flat compared with last year.
Read More
Some child welfare officials say there could be dangerous fallout from an Indiana State Bar Association committee's opinion that lawyers aren't bound by a state law requiring anyone who suspects child abuse to immediately report it.
Read More
Convicted fraudster and ex-attorney William Conour has asked a judge to free him from prison less than two years into his 10-year sentence for defrauding dozens of personal injury and wrongful death clients of nearly $7 million.
Read More
Read recent appellate decisions from Indiana courts.
Read More
Read who's been suspended or found in contempt recently.
Read More
This article examines the basis for the Kopetsky court's holding regarding contractual liabilities, identifies what the holding means and does not mean for insurance carriers, and discusses what insurers can do to effect a broader exclusion.
Read More
Congratulations to Gary J. Clendening, 1986 president of DTCI, who retired from the active practice of law on Oct. 1.
Read More
The northern Indiana young lawyers got to know each other better at a happy hour in Merrillville on Sept. 17 organized by the DTCI Young Lawyers Committee.
Read More
While Dr. King's sermon was written and preached to Christians, his message applied equally to all enlightened human beings.
Read More
At Ask a Lawyer on Oct. 13, more than 100 IndyBar paralegal and attorney volunteers stepped out of their offices and into sites across Indy to provide meaningful advice and assistance to 596 Hoosiers.
Read More
Pre-suit mediation is a solution that many legal professionals overlook when it comes to their clients' cases, which prompted the IndyBar ADR Section to host a CLE program on the topic on Oct. 28.
Read More
The IndyBar Family Law Section and Pro Bono Standing Committee hosted "Show Up to Sign Up," a one-stop shop to connect attorneys and local organizations in search of volunteer help, on Wednesday, October 14.
Read More
Local trailblazer Sue Shadley, Plews Shadley Racher & Braun LLP, was honored as the 2015 recipient of the Women and the Law Division's Antoinette Dakin Leach Award at a luncheon held in her honor on Monday, Oct. 12 at Ruth's Chris Steakhouse.
Read More