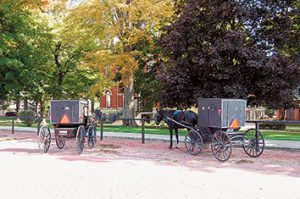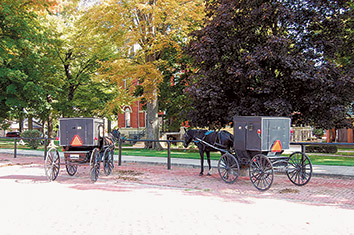 It is rare that members of northern Indiana's Amish communities have a need for legal representation. When they do, they turn to a neighbor they know and trust.
Read More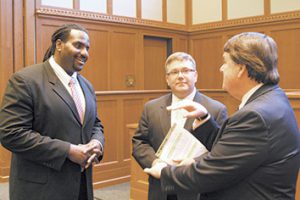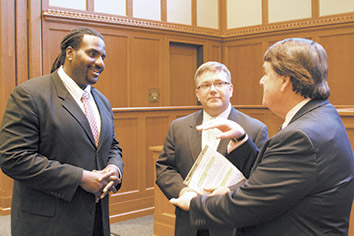 Tucked along the hallway in Biolchini Hall of the University of Notre Dame Law School is an office that reflects the new focus – and the new struggle – of legal education. It is the Office of Career Development with a sleek interior of sliding doors, computers and conference rooms, and it is designed to help students get jobs once they get their law degrees.
Read More
A majority of law schools across the United States are cutting their admissions for the second year in a row, and a significant portion expect to continue the reduction in class size next year, according to the 2013 Kaplan Test Prep law school survey released Oct. 1.
Read More
The Indianapolis Star has signaled an intent to comply with a court order to identify an anonymous online commenter whose remarks about a former Junior Achievement leader are part of a defamation lawsuit, according to an attorney representing the former executive.
Read More
Although members of the Indiana Legislature's Commission on Courts appeared to be skeptical of a proposal to revise the statute concerning insanity evaluations, their concerns may be trumped by the need to be pragmatic.
Read More
Indiana soon could break new ground with the introduction of one of the nation's first databases of guardians and their wards. The development is raising hopes for improved oversight of vulnerable populations along with concerns about their privacy.
Read More
Indianapolis attorney and blogger Paul K. Ogden should be suspended from the bar for a year without automatic reinstatement for private communications criticizing a judge, according to the Indiana Disciplinary Commission.
Read More
The widow and children of the late William Koch Jr. can keep their shares in the southern Indiana theme park, Holiday World and Splashin' Safari, after a ruling by the Indiana Court of Appeals concluded that William's brother, Dan Koch, and Koch Development Corp. offered too little money for the shares.
Read More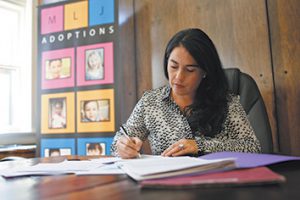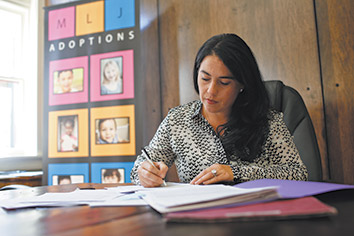 Michele Jackson marched into an internship in 1999 hoping to deliver a swift blow to international injustices against women and children. The 24-year-old Indiana University law student didn't realize how unpleasant the topics would be.
Read More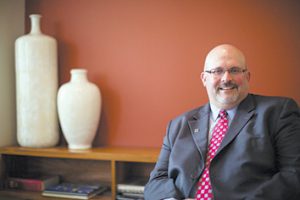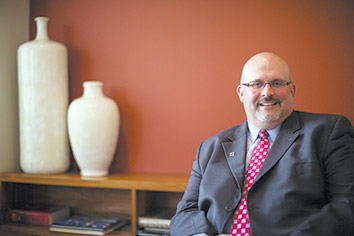 Jim Dimos, partner at Frost Brown Todd LLC and the next president of the Indiana State Bar Association, wants to lead by listening and engaging bar association members and non-members from around the state to not only tell them what the organization offers but also to hear what more the association can do.
Read More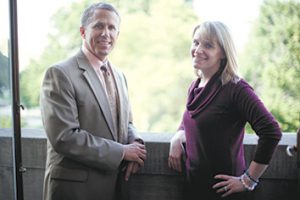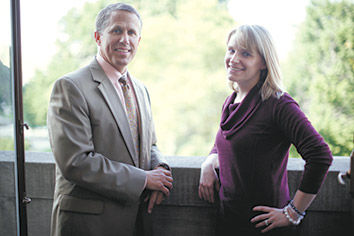 Passing the bar. The term, for most, refers to passing a test, but the word "bar" has a number of legal meanings. Its origin, for example, referred to an actual bar or partition that separated the working and public areas of a courtroom. For those studying law, passing the bar exam is the only way to jump that bar, the only way to gain admittance to that most sacred of legal territories. Yet many new lawyers find that admittance and belonging are two different things. Armed with law degrees and a license to practice, they really need help with the "how to" part of being a lawyer.
Read More
At the Indiana State Bar Association's Awards Luncheon, the ISBA recognizes individuals for their tireless efforts and outstanding achievements. See who was honored this year.
Read More
Bose McKinney & Evans attorneys David Swider and Philip Zimmerly write about rights of employers in the age of social media.
Read More
Our profession is in the midst of an important conversation about legal education – one that encompasses the costs of that education, the employment opportunities for entry-level lawyers, and the curriculum that law schools offer.
Read More
Spiderphone sounds like the hotline for that imaginary masked superhero. It is, instead, a useful and inexpensive Web-assisted telephone conferencing system that makes it easy to set up and conduct multiple-caller speakerphone meetings.
Read More
As a young lawyer, I had a recurring dream in which I had moved to a remote mountain cabin, deep in a wooded forest, with majestic mountains in my backyard and a waterfall that fed into a crystal clear lake in my front yard. I awoke each day to the sunrise, fresh mountain air and the energy of the calm environment. There were no phones, computers, demanding clients, irritated family members, traffic or boring social commitments. No stress. I felt relaxed, at peace and calm, thinking about this wonderful life.
Read More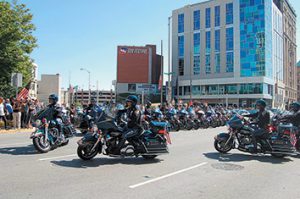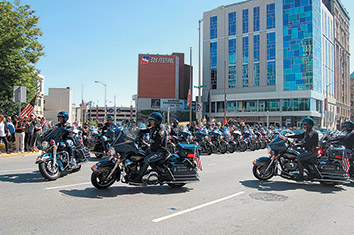 On Sept. 26, I had a birds-eye view of the funeral procession honoring fallen Indianapolis Metropolitan Police Department Officer Rod Bradway. From IBJ Media's second-story windows at the corner of Washington Street and Pennsylvania Avenue, my co-workers and I watched throughout the day as officers from jurisdictions throughout the state and Midwest arrived to show their support.
Read More
Read attorney Bob Hammerle's latest movie reviews.
Read More
Read about happenings at Indiana's law schools.
Read More
Read about Indiana's appellate court decisions from Sept. 18 to Oct. 1.
Read More
Read about disciplinary actions issued by the Supreme Court.
Read More
Many defense attorneys are eventually pulled into the love triangle of underinsured litigation. Like any good drama, underinsured cases are multifaceted and involve a bizarre set of twists and relationships.
Read More
Congratulations to DTCI's award winners!
Read More
October is Pro Bono Awareness Month, so it makes sense for me to focus this column on pro bono work. Before your eyes glaze over and you start looking for pictures of people you know elsewhere in this publication, stick with me for a minute. Sure, there are the obvious warm and fuzzy "volunteer to save the world" arguments for practicing pro bono publico service, and if you know my professional history, you know I believe them all. I think I am as warm and fuzzy and altruistic as I can be while still making my mortgage payments. I believe that doing pro bono work increases your engagement, satisfaction and longevity in this profession and that in turns benefits us in all ways long term.
Read More
Read about recent happenings at the IndyBar!
Read More
The Hon. Tanya Walton Pratt, United States District Court for the Southern District of Indiana, will be recognized as the 2013 Antoinette Dakin Leach Award recipient at the Antoinette Dakin Leach Award Celebration Luncheon on October 25. The luncheon is being held in conjunction with the Women & the Law Division's Women, Law & Leadership Symposium, which will be held Thursday, October 24 through Friday, October 25.
Read More
Read the latest news from the IndyBar in Frontlines.
Read More
The IndyBar Pro Bono Standing Committee, along with other legal and community organizations, will co-host two pro bono program trainings in the coming weeks. These trainings, which include continuing legal education credit, can be taken at no cost with a commitment to take on pro bono cases.
Read More