SEPT. 1-14, 2010
Meet the in-house counsel at Indiana University who describes herself as one of the few remaining "general practioners" left. See how adult guardianship programs around the state continue to operate with little funding. Learn more about the partnership between Indiana University Maurer School of Law and India.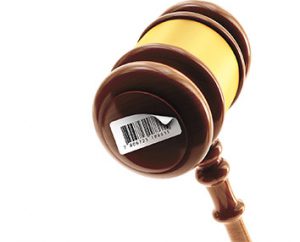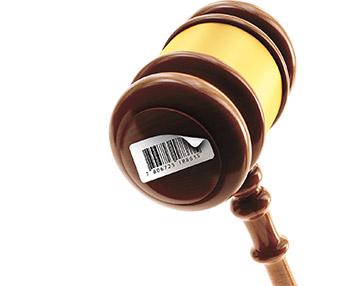 At a time when the legal community is caught up in controversies about how judges are selected and whether they can remain
impartial, the 7th Circuit Court of Appeals has weighed in on that national debate and ruled that states have the authority
to self-regulate on those issues as it relates to judicial canons.
Read More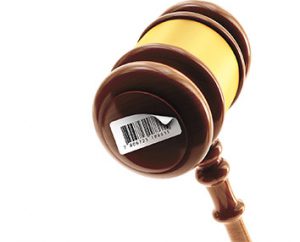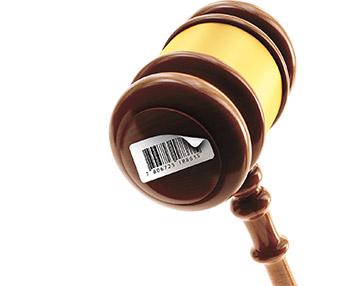 The Indianapolis Bar Association may be the first statewide or nationally to create a plan aimed at combating judicial campaign-contribution
concerns on the heels of a landmark court ruling last year.
Read More
Courts around Indiana have started their own guardianship programs based on the Lake County model program in Allen, Elkhart,
Lawrence, St. Joseph, Tippecanoe, and Vanderburgh counties.
Read More
To help address the need for guardians for patients of a northwest Indiana hospital, Lake County Judge Diane Kavadias-Schneider – with others in the court and with permission from Indiana Chief Justice Randall T. Shepard – worked on a guardianship program that involved temporary volunteer guardians.
Read More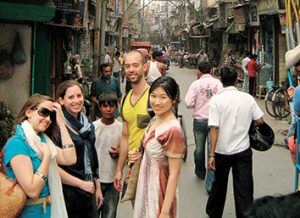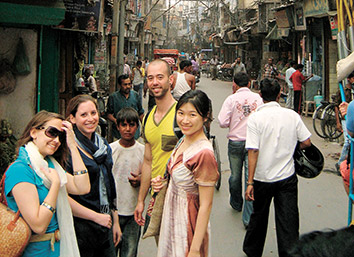 Ties between an Indiana law school and India were strengthened this summer as six students completed legal internships and
a professor began a study of that country's trial courts.
Read More
Practicing law was never an obligation for Indianapolis attorney Mary Jane Frisby but a chance for her to say, "Wow, look what we get to do."
Read More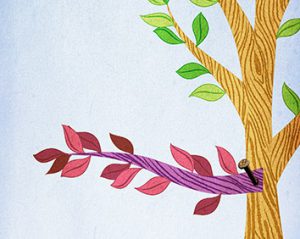 As adoptions have become more common and more accepted for expanding the family tree, courts have had to address some legal matters clarifying those familial ties.
Read More
State statutes about adoption and grandparent visitation may be important for Indiana trial courts when considering custody issues, but courts have long held that foundational due process rights still apply and can't be sacrificed.
Read More
Here at the newspaper, we don't like to see anything put the brakes on the sharing of opinions.
Read More
"The Indiana Model Civil Jury Instructions, written in plain English, are now available. … The new instructions
were prepared by the Civil Instructions Committee of the Indiana Judges Association."
Read More
It is hoped that you had the opportunity to read an article written by my friend, Dave Temple, regarding the dangers of using your cell phone or PDA while driving, which was published in the March 17-30, 2010, edition of the Indiana Lawyer.
Read More
A partner at Indianapolis law firm Barnes & Thornburg has been chosen as the newest federal magistrate judge for the U.S. District Court for the Southern District of Indiana.
Read More
This year's Program on Law and State Government at Indiana University School of Law – Indianapolis Oct. 1 will
focus on three main topics for lawyers, businesses, legislators, government employees, and academics: education about entrepreneurship
at the undergrad, graduate school, and law school levels; the idea of "social businesses," also known as L3Cs
or low profit limited liability companies; and how government entities use data to improve services to citizens.
Read More
An Indiana lawyer intimately involved in Barack Obama's presidential run has written a book about the campaign and
how the consistently Republican state went Democrat for the first time since 1964.
Read More
Attorneys in the high-profile David Camm case in southern Indiana disagree about where to pull jurors from for a third murder
trial and whether the original prosecutor can continue on the case.
Read More
The staff of the civics education program of the Indiana Bar Foundation will be restructured due to decreases in IOLTA funding
available for next year, the IBF announced today.
Read More
Attorneys argued before the Indiana Court of Appeals on an appeal of a Marion Superior judge's award of more than $42 million to a class of thousands of current and former state employees wanting to recover back pay for unequal wages earned between 1973 and 1993.
Read More
If lawmakers during the next legislative session increase a statewide court fee an extra $3, Indiana Supreme Court Justice
Frank Sullivan believes the state can fully implement a case management system in all county courts by June 30, 2017.
Read More
Anyone interested in being the next Indiana Tax Court judge has just about a month to apply for that position.
Read More
Eight companies are interested in outfitting the Indiana appellate courts with a case management system with public access
and e-filing capabilities.
Read More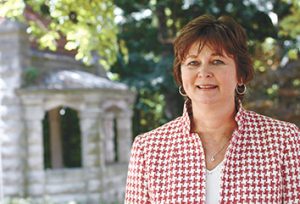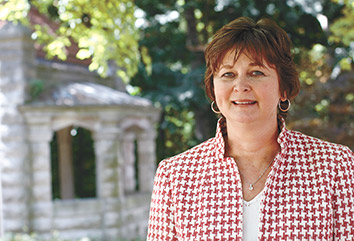 Kiply Drew knows her job as an in-house counsel for the one of the country's top 100 universities means every day is different.
Read More
Read more about a private reprimand.
Read More
The Hamilton County Bar Association hosted its annual Judges and Lawyers Golf Outing Aug. 25 at Fox Prairie Golf Course in Noblesville. Players of all skill levels participated in the 18-hole scramble-format tournament and enjoyed dinner, camaraderie, and prizes after golf.
Read More
Sometimes, you get so busy that the weather out your window is as foreign as a fat-free Big Mac. Sometimes, you just need to stop and be inspired.
Read More
The Marion Circuit and Superior Courts have announced they will be conducting a performance evaluation of all current Magistrates and Commissioners now serving those courts.
Read More
As another school year begins, the halls of IU Law School-Indianapolis are once again filled with anxious and overwhelmed
first year students. Right away the IBA Student Division offers practical programming, networking, and fun events to help
students acclimate to their new setting.
Read More
Lilia G. Judson, executive director of the Indiana Supreme Court Division of State Court Administration, has been elected
vice-chair of the Board of Directors of the National Center for State Courts (NCSC).
Read More
The Indybar's Pro Bono Standing Committee is pleased to announce that the Julian Center, Neighborhood Christian Legal
Clinic ad Heartland Pro Bono are teaming up to present three CLE's this fall.
Read More
Three deserving students received Diversity Job Fair scholarships provided by Baker & Daniels LLP, Barnes & Thornburg LLP and Bingham McHale LLP.
Read More