SEPT. 25 – OCT. 8, 2013
Daniel Brewington is either a poster child for the wrongful prosecution of free speech or a man whose online rants about a judge constituted criminal threats. It all depends on your point of view. After a Lake Superior Court declared parts of Indiana's right-to-work law unconstitutional, those on either side of the debate are anticipating taking their case to the appellate court. And 50 years after the enactment of the Equal Pay Act, does gender equality remain the "elephant in the conference room" at some law firms?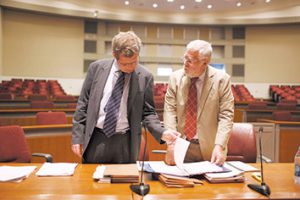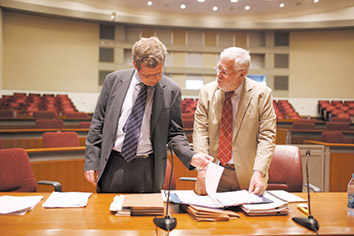 Daniel Brewington is either a poster child for the wrongful prosecution of free speech or a man whose online rants about a judge constituted criminal threats. It all depends on your point of view.
Read More
First Amendment scholar and UCLA law professor Eugene Volokh knows a thing or two about blogging and free speech, as namesake of the popular legal blog, The Volokh Conspiracy.
Read More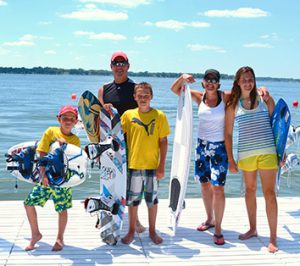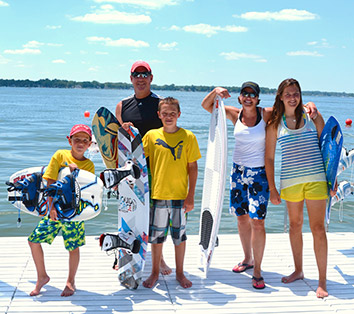 It's one thing to talk about work-life balance; it's another thing to actually find ways to achieve it. Keeping personal lives rich and maintaining connections with family and friends can be challenging, but those who've employed creative means to do so say it eases pressures often felt in a time-consuming profession like the practice of law.
Read More
When Lake Superior Court Judge John Sedia handed Indiana's right-to-work law a pink slip, conventional wisdom held that the Indiana Supreme Court would overturn that decision and put the law back to work.
Read More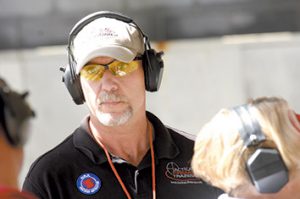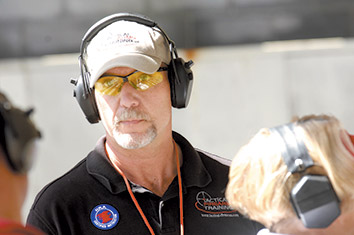 A man whose 51 guns were ordered seized by a judge who determined him dangerous after his behavior alarmed Bloomington police near the site where missing Indiana University student Lauren Spierer was last seen is asking the Indiana Supreme Court to return his firearms.
Read More
Equal work deserves equal pay. That was the mantra of those lobbying for the Equal Pay Act in 1963. President John F. Kennedy signed the bill into law, giving everyone, regardless of race or sex, the right to be paid equally for the same job.
Read More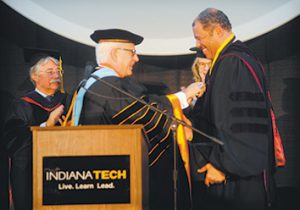 Amid much pomp and circumstance, Indiana Technical Institute welcomed its new law school by reiterating its vision of legal education, praising its students and faculty, and pushing back against critics.
Read More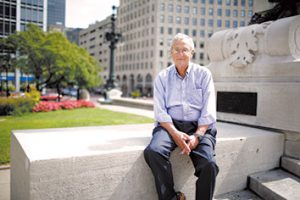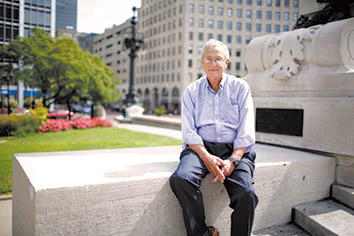 After years deciding disputes in the state's highest court, two former justices now devote at least part of their practices to helping feuding parties find their own resolutions.
Former Indiana Supreme Court Justices Ted Boehm and Myra Selby each count corporate clients in their mediation and alternative dispute resolution portfolios, Boehm with Van Winkle Baten Dispute Resolution and Selby with Ice Miller LLP.
Read More
Although the privacy of mediation has been affirmed by the Indiana Supreme Court, the possibility that confidential conversations could become public highlighted the need to clarify and possibly change the state's rules for alternative dispute resolution.
Read More
The Indiana Court of Appeals has found an arbitration agreement's "plain language" trumps a woman's attempt to stop the alternative dispute resolution process.
Read More
In August of this year, Indiana Tech Law School opened its doors in Fort Wayne with a commitment to changing the way legal education prepares students. Despite the national news reporting that there are too many law schools and not enough jobs and the Internet blogs criticizing all new start-ups as a waste of a student's money, Indiana Tech Law School was established, in part, to respond to the criticism that law schools are not adequately training students to become effective legal professionals.
Read More
The Indiana Rules of Professional Conduct define the term "advertising" broadly. Ind. Professional Conduct Rule 7.2(a) defines "advertising" as "any manner of communication partly or entirely intended or expected to promote the purchase or use of professional services." (Emphasis added) Therefore, these rules cover communications on your website, blog and even social media. Regardless of whether or not you advertise on billboards, you likely need to pay attention to the advertising rules. Here are three things to know about legal advertising.
Read More
Marion Superior Judge David Dreyer discusses the "Change of Judge" rule in this issue of Indiana Lawyer.
Read More
Did you ever notice the amazing difference that a fresh coat of paint can make for your house, or a single room, or even an aging piece of furniture? A fresh coat of paint can rejuvenate your surroundings and make them seem brand new.
Read More
Sidebars reviews and rates eateries lawyers may enjoy visiting when working at courthouses throughout Indiana. Fred offers this weeks review of Linnes Bakery & Cafe.
Read More
Read attorney Bob Hammerle's reviews of the movies "The Family" and "Short Term 12."
Read More
Friends and family honor IBF Legendary Lawyer Henry Ryder The reception honoring retired Indianapolis attorney Henry Ryder included lots of stories. About 120 friends, family and colleagues gathered at the downtown office of Barnes & Thornburg LLP to recognize Ryder on his selection to receive the Indiana Bar Foundation's 2013 Legendary Lawyer Award. Ryder Before […]
Read More
Read opinions issued by Indiana's appellate courts and the 7th Circuit Court of Appeals from Sept. 4 to 17, 2013.
Read More
Read disciplinary actions issued by the Indiana Supreme Court in recent weeks.
Read More
What are, or should be, the contours of personal jurisdiction over foreign defendants who are alleged to have defamed forum residents using social media? The answer will vary depending on the social media platform at issue and the details of the communication at issue.
Read More
Women & the Law Division presents 2nd Women, Law & Leadership Symposium
Read More
Candid Q&A with the Bench and Bar – Joel M. Schumm
Read More
Marion County Bar Association President TaKenna Thompson guest-writes for the IndyBar.
Read More
Read the latest news from the IndyBar.
Read More