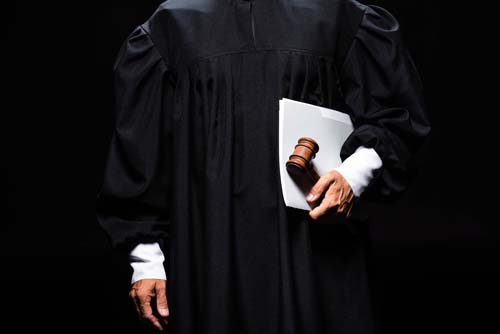 The seven-member Indiana Judicial Nominating Commission has selected six finalists for the Court of Appeals of Indiana to succeed Justice Derek Molter, who joined the Indiana Supreme Court earlier this month.
The six selected finalists invited to participate in a second round of interviews in October include:
Hamilton Circuit Judge Paul A. Felix
Marion Superior Judge Ryan K. Gardner
Carol N. Joven of Williams & Piatt LLC
Grant Superior Judge Dana J. Kenworthy
Marion Superior Judge Marc T. Rothenberg
Cass Superior Judge Lisa L. Swaim
The finalists were selected after a full day of interviews on Tuesday in Indianapolis.
The finalists' applications, as well as those of the other six candidates, can be read online.
Additional candidates interviewed Tuesday include:
Brad A. Catlin of Williams & Piatt LLC
Marion Circuit Court Magistrate Judge Stephen R. Creason
Andrew R. Falk of the Indiana Public Defender Commission
Marion Superior Judge Jennifer P. Harrison
Zachary J. Stock of Zachary J. Stock Attorney At Law P.C.
Paul C. Sweeney of Ice Miller LLP
Times and details for the second round of public interviews will be released soon, according to the Indiana Supreme Court.
The JNC, led by Indiana Chief Justice Loretta Rush, will publicly vote to select the three most qualified candidates following the second round of interviews. The final three nominees will be submitted to Gov. Eric Holcomb, who will have 60 days to select Indiana's next Court of Appeals judge.
Molter succeeded Court of Appeals Judge James Kirsch in October 2021 and was subsequently appointed to the Supreme Court to succeed longtime Justice Steven David upon his retirement. 
Holcomb's most recent appointment to the Court of Appeals bench was Morgan Superior Judge Peter Foley, who was selected this month to succeed now-Senior Judge Edward Najam Jr.
Please enable JavaScript to view this content.