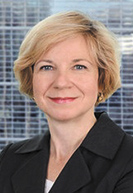 Despite a ruling in her favor from the Indiana Supreme Court capping her years-long quest to find out how the state of Indiana might carry out an execution, Washington, D.C., attorney Katherine Toomey was still waiting for answers two weeks later.
"When I made this public records request in 2014, I never imagined that the state would spend the next seven years fighting to prevent these records from being released to the public," Toomey wrote in an email. "Transparency is a key principle of good governance and the rule of law. The state should not be operating in secret and refusing to disclose vital information to the public."
Since 2014, Toomey has had rulings from the Indiana public access counselor, and later, Marion Circuit Judge Sheryl Lynch, holding that what she is seeking — details about the drugs or ingredients the state of Indiana has in stock or plans to use in a lethal injection — is a matter of public record to which Toomey is entitled. The Indiana Supreme Court affirmed Lynch's orders in a Feb. 25 split decision, Indiana Dept. of Correction v. A. Katherine Toomey, 19S-PL-401.
Nevertheless, at IL deadline, the Indiana Department of Correction and the Indiana Attorney General's Office, which represents the DOC, had not disclosed the information to Toomey or her Indiana counsel at Plews Shadley Racher & Braun.
Will the state comply?
DOC declined to answer specific IL questions about, among other things, whether it believes the public has a right to know about how executions would be carried out and why the state agency has fought so hard to keep such details secret. "DOC is working with the Attorney General on the next steps after the Supreme Court decision," a department spokesperson replied in an email. "We will abide by the orders of the court."
The AG's office also declined to answer questions beyond a statement issued after the Indiana Supreme Court ordered DOC to comply with Lynch's rulings from 2016 to 2019. Among other things, Lynch ordered DOC to disclose information about potential lethal injection drugs and pay Toomey's legal team $538,000 and counting out of the public treasury for their trouble.
But the AG's office in a statement made no commitment to abiding by the court orders, instead alluding to further fights on the horizon and more tax money spent defending secrecy.
"We are profoundly disappointed by the Indiana Supreme Court's order," the AG's statement said. "The required disclosure of the manufacturers and suppliers of lethal injection drugs will continue to impede Indiana's ability to carry out lawfully imposed sentences. This decision does not resolve the several important issues presented by this case, so the courts will undoubtedly be called upon again to wrestle with these issues in future cases at great expense to taxpayers."
Extreme measures
The Indiana Attorney General's Office signaling potential defiance of an Indiana Supreme Court order is but the latest extreme measure in a case full of them.
Not only has DOC consistently refused to disclose what state agencies and courts have held are public records, the department undermined Lynch's initial order in Toomey's case by finagling lawmakers to insert a "secrecy statute" into the state budget bill in the middle of the night during the final hours of the 2017 session of the Indiana General Assembly.
Lynch subsequently ruled that law, codified at Indiana Code 35-38-6-1(e) and (f), was unconstitutional on multiple grounds, one of several of her rulings justices affirmed. The law sought to muzzle anyone in the DOC supply chain for potential lethal injection drugs.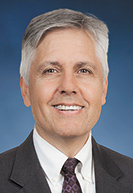 "While we can only speculate about the state's motives for hiding this information from the public, the state's continued and dogged resistance to disclose public records and its refusal to openly and honestly discuss a matter of great public interest is deeply concerning," Plews Shadley partner Peter Racher, lead counsel on Toomey's case, said in response to emailed IL questions.
"This case demonstrates how damaging, costly, and futile the state's reckless attempts at secrecy have been, and one would hope that Indiana officials do not seek to repeat these unconstitutional acts again. How the Indiana Legislature passes laws has a bearing on every citizen in the land. This case makes clear that state officials cannot bulldoze through the legislature last-minute legislation that they worry might be controversial without public notice or chance for debate," Racher said.
Bigger picture
Indiana Rep. Robin Shackleford, D-Indianapolis, chair of the Indiana Black Legislative Caucus, issued a statement hailing the Supreme Court ruling in Toomey as "a victory for transparency in our criminal justice system." Shackleford also is House sponsor of Senate Bill 252, which would set up a broad legislative study committee review of Indiana's death penalty. The bill cleared the Senate on a near-unanimous vote and is assigned to the House rules committee.
"Looking back on how we got here, the determination of the IDOC and Republican legislators to keep the details of this (lethal injection) cocktail a secret highlights the underlying issue: As more and more people become aware of the deep flaws and systematic inequalities related to capital punishment, the tide of public opinion is finally turning," Shackleford said. She also pointed to studies showing racial disparities nationwide in death sentences and "an alarming number of death row acquittals."
According to the Death Penalty Information Center, there are eight prisoners currently on death row at the Indiana State Prison in Michigan City. The state last executed a condemned prisoner in 2009, and no executions are currently scheduled.
Among the questions DOC declined to answer was whether it currently could, if ordered to do so, carry out an execution. "We are unable to speculate on what may happen in the future regarding executions," the department's statement said.
Meanwhile, Hoosier taxpayers can expect to continue to pay for the state's intransigence toward Toomey in the form of her legal fees, plus 6% annual interest, as the meter continues to run. The $538,000 Lynch awarded in fees was in June 2019, before the case was appealed to the Indiana Supreme Court.
"These fees were incurred because Indiana officials unlawfully refused to disclose public documents in violation of Indiana's transparency laws despite numerous court orders to do so," Racher said. "In fact, our entitlement to attorney fees in this case is a direct result of the Department of Correction's refusal to produce the requested documents after the Office of the Public Access Counselor issued an advisory opinion in August 2014, that Ms. Toomey was entitled to the documents and the Department of Correction was in violation of the Indiana Access to Public Records Act. The state could have avoided these costs if they had simply followed the law seven years ago."•
Please enable JavaScript to view this content.