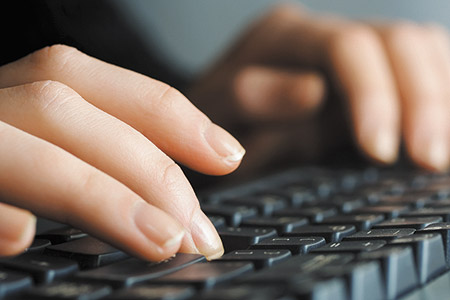 When an Indiana Court of Appeals judge recently veered away from his colleagues' conclusion that a grieving mother's statements in a social media post could be constitutionally restricted and prosecuted, he went even further, calling Indiana's harassment statute unconstitutionally overbroad.
Indiana Court of Appeals Judge Rudolph Pyle wrote his dissent in the case involving Constance McGuire, who was convicted of Class B misdemeanor harassment after she posted on Facebook that members of the Kokomo Police Department "better watch out" and that "this mother is on a rampage and ready to shoot and kill." McGuire took to social media after the death of her son, who died after consuming methamphetamine during a traffic stop in which Kokomo police officer Jeramie Dodd was involved.
After her son died, McGuire posted on her Facebook page several threats against Dodd that were later reported to police by one of her more than 1,000 Facebook friends. In an appeal of her conviction, McGuire contended her Facebook posts were constitutionally protected and her conviction amounted to an unconstitutional impairment of speech.
A majority of the Indiana Court of Appeals affirmed the conviction in Constance J. McGuire v. State of Indiana, 18A-CR-2554, finding McGuire's posts amounted to a "constitutionally proscribable true threat," so her speech could be regulated consistent with federal constitutional principles. The appellate panel determined McGuire had the expectation that the offending conduct would reach the officer and concluded her "profanity-laced threats" urging him to commit suicide could be considered obscene under Indiana Code § 35-45-2-2(a)(4)(B).
But Pyle parted ways with his colleagues in a separate opinion, arguing the state failed by charging McGuire with harassment rather than intimidation.
"In large part, the State failed because the harassment statute is unconstitutionally overbroad," Pyle opined in his dissent. "As a result, the State presented insufficient evidence proving that McGuire's intent was not an effort at 'legitimate communication' or that her words were 'indecent' or 'profane' under the First Amendment."
The dissenting judge proceeded to argue that, as written, "Indiana's harassment statute's failure to limit itself to unprotected categories of speech allows constitutionally protected speech, even though offensive, to be criminally prosecuted."
'Unconstitutionally overbroad'
First, Pyle noted that except for obscenity, Indiana's harassment statute "fails to narrowly define the terms 'legitimate communication,' 'indecent' or 'profane words' in a way that does not include constitutionally protected speech." McGuire's conviction, he asserted, therefore runs afoul of the Constitution because the statute is overbroad.
He also wrote the state failed to present evidence that McGuire's speech fit within a category that permits government restriction.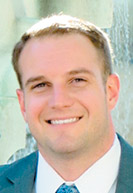 "It is clear from the record that the State sought to prosecute McGuire because it was worried about whether her Facebook posts naming Officer Dodd would result in violence," Pyle wrote. "While the State's concern was warranted, we must still follow the law concerning First Amendment rights."
Additionally, the judge argued that if the majority considered McGuire's statements to be a "true threat," then they must acknowledge the state's concern about the likelihood of McGuire following through with her threats.
"Yet, the State's decision to charge McGuire with harassment and not under Indiana's intimidation statute is extremely telling about its own belief in the lack of evidence surrounding McGuire's intent," Pyle wrote.
Indianapolis criminal defense attorney Kevin Potts said he sides with the dissent, agreeing with Pyle's belief that the state didn't charge intimidation because it couldn't prove the intent element.
"At the end of the day, she posted this on her own Facebook wall," Potts said. "She wasn't Facebook friends with the officer involved. She didn't call the officer or go to his house or have any actual interaction with him. She's commenting on a public official, a police officer, on the specific course of his duties when he was involved with regard to her son."
'Legitimate communication'
Continuing in his dissent, Pyle noted McGuire was prosecuted for her speech, which, under the harassment statute, was not considered threatening or intimidating but rather indecent or profane. The distinction between a charge of intimidation and harassment is very important, he wrote. Indiana's harassment statute does not address any "threat" communicated to another person, nor does the word even appear anywhere in the statute.
"Indeed, the statute's infirmity lies in its lack of definition," Pyle wrote. "The definition of what is considered 'legitimate communication' is critical.
"If 'legitimate communication' is protected speech, then the state fails to narrowly define (and we have not adequately construed) the terms 'indecent' and 'profane words' in such a way so as to prohibit only unprotected speech," Pyle wrote.
Potts also found issue with the use of the term "legitimate communication" in the statute.
"What on Earth does that even mean? There's no definition of legitimate communication in the entire statute," Potts said. "So, we have no idea of how to even interpret that, and with no intent of legitimate communication, that could literally mean anything you want it to mean. If that's the case, it could also mean constitutionally protected free speech."
Future application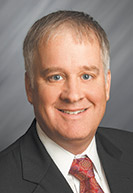 Barnes & Thornburg LLP partner Steve Badger said the majority's decision in McGuire is troubling because it leaves no clear line as to how the harassment statute will be applied moving forward.
"Particularly when you're dealing with free expression, vagueness or ambiguity is very troubling because the very lack of clarity itself will stifle free expression," Badger said. Political protest would also be stifled for fear of prosecution, he added.
Badger said the facts in McGuire are strikingly similar to those in Price v. State, 622 N.E.2d 954 (Ind. 1993), including the accused's use of profanities directed at a police officer. Yet, the outcome was the opposite.
"The majority decision in McGuire is a step back from the speech-protective approach that Indiana has traditionally followed and is part of our state Constitution," Badger said. "Price laid down a pretty clear standard, and this now muddies the water as to how the harassment statute will be applied."
Badger further noted that although McGuire's action could be interpreted as a threat, it ultimately wasn't charged as such.
"She was charged under this vague harassment statute," Badger said. "That's where the problems lie."
Potts said he would like to see the Indiana Supreme Court grant a petition to transfer in McGuire before the COA majority's decision has the chance to open up a Pandora's box for cases with similar charges.
"I would hate to see more people charged under that overbroad harassment statute based on social media posts," Potts said. "I think it's kind of ridiculous."
Like Potts, criminal defense attorney Thomas Dattilo said he finds McGuire to be an interesting case with an interesting dissent. Dattilo likewise agreed with the dissent's stance that intimidation, rather than harassment, should have been charged. He said also he hopes the case will make its way to the Supreme Court.
"This is a tough read," he said. "This is a bar exam case."•
Please enable JavaScript to view this content.