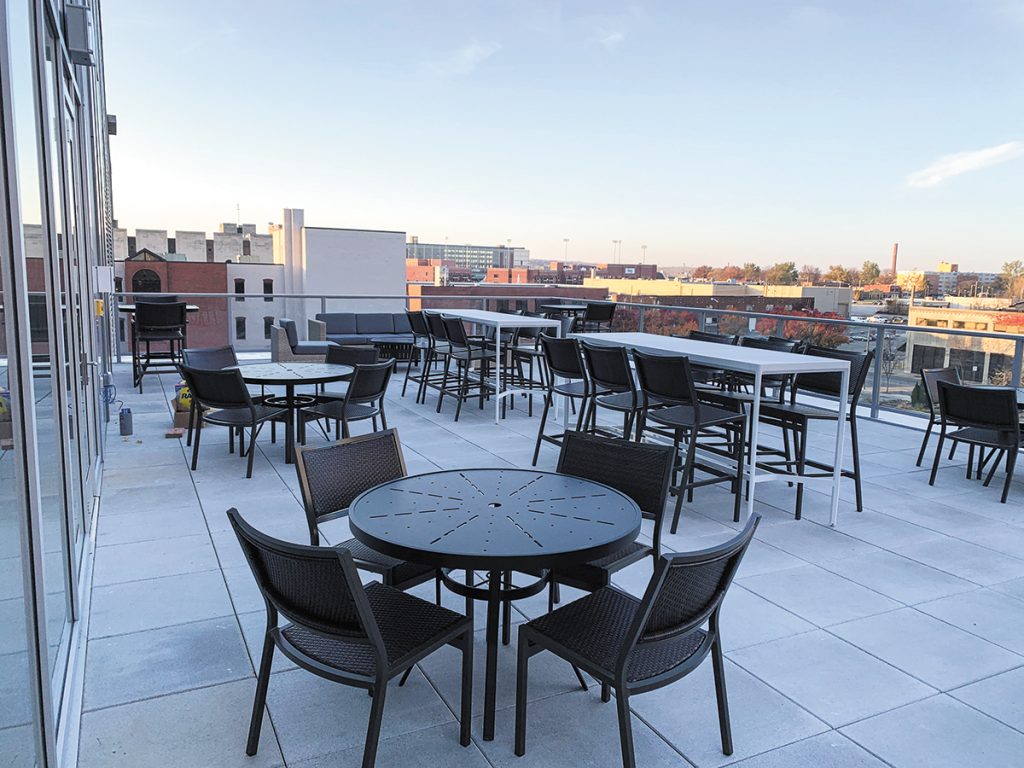 As employees trickle back into offices that have stood nearly skeletal for more than a year, many are left to wonder what work will look like in a post-pandemic society. Meanwhile, several Indiana law firms have followed through with plans to transition into new buildings — plans already set in motion before COVID-19 was a common term. Here's a look at which Hoosier firms are moving and how they've factored the pandemic into their decisions.
Clearing out clutter
Up in South Bend, Barnes & Thornburg's new 31,200-square-foot office will finally have a chance to make its debut this month, said office Managing Partner Philip Faccenda Jr.
The firm will reside on three floors of the newly constructed building at 201 S. Main St. More than 65 attorneys will be relocating from the firm's former office in the 1st Source Center, 100 N. Michigan St., to the new building, which is called the Barnes & Thornburg Building. A ribbon cutting ceremony to officially introduce the building will be held June 18 after being postponed in November.
Features of the Barnes & Thornburg Building include a contemporary aesthetic with biophilic design, vehicle garage lift and on-site parking, electric vehicle charging stations, supplemental hydronic heating for outdoor meeting spaces, office hoteling and a wellness room.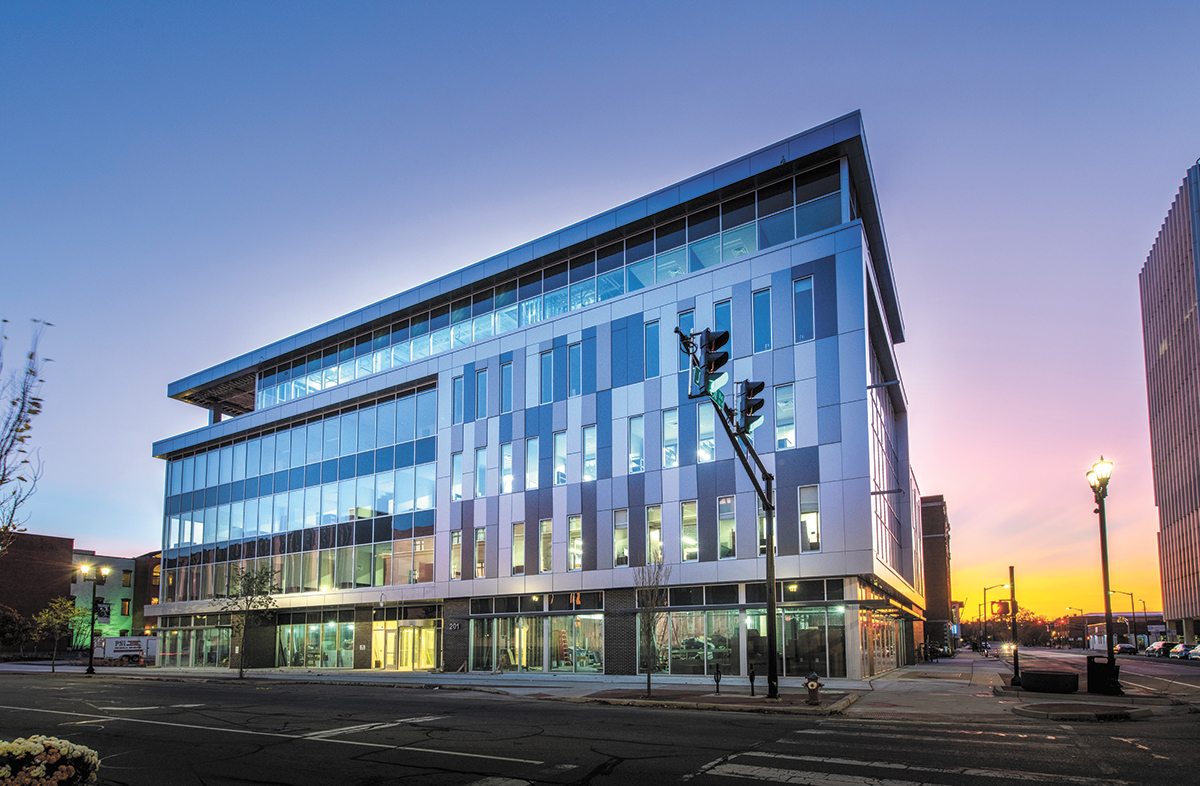 Faccenda said the design is more modern, with uniform office sizes to create efficiency that gives the firm the ability to expand.
Electricity upgrades will range from motion-sensing lights and faucets to specially tinted windows that help with solar gain and preserve energy during the winter. There will also be no library, now replaced with electronic files.
"We had an infinite amount of file drawers in cubbies. Some hadn't been touched for years," the South Bend managing partner said. "That frees up space for another office or a seating area for people to sit in. We have a couple more communal areas like that."
One new communal area is the spacious fourth-floor patio used by staff at lunchtime or at after-hours events.
"It is just so relaxing and reenergizing," said Sarah Kuhny, Barnes' South Bend office administrator. "To be able to do that and hop out a door and sit on a chair and catch some Vitamin D to enjoy the fresh air is really helpful."
The space has also proven useful for social distancing, as the firm has already seen the benefits of wider hallways, larger communal spaces and the outdoor areas. An increased use of Zoom will also be integrated more seamlessly for attorneys, many of who have mounted TV monitors on their office walls.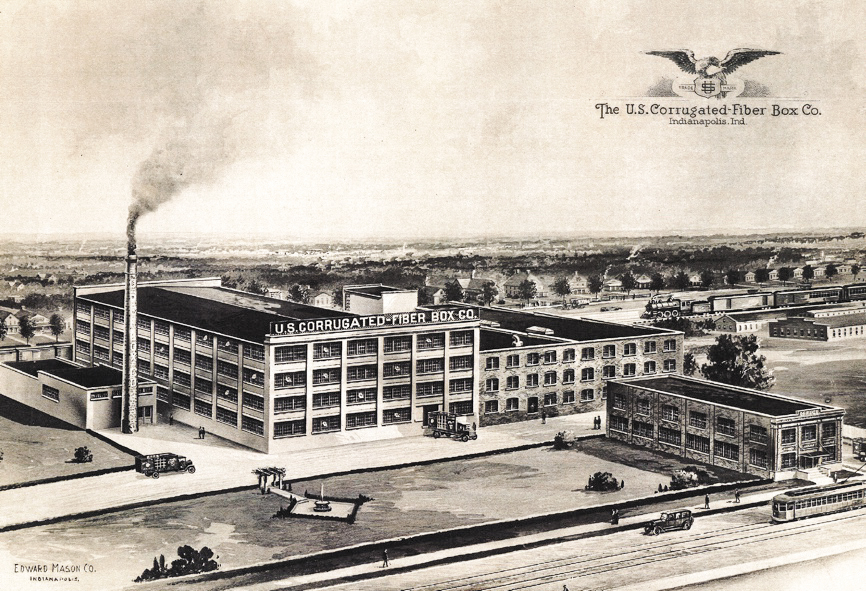 A bright space
On June 1, longtime Indianapolis law firm Lewis Wagner LLP relocated from its original home of nearly 30 years along the canal to the former Box Factory, a newly developed mixed-use building on the North Mass Ave. corridor.
Lewis Wagner Managing Partner Jason Lee said the firm has been on the hunt for a new location for several years, hoping to find a space that would better suit its team culture.
"We agreed that we don't fit in a tower. That's not really our personality," Lee said. "From a cultural and efficiency standpoint, we wanted to get everyone together on one floor."
Now, "home" for the firm will be located at 1411 Roosevelt Ave. in 20,000 square feet of a century-old rehabilitated building as an extension of the Bottleworks District. Originally built in 1920, the four-story structure will maintain its original industrial aesthetic while offering on-site amenities and access to local features.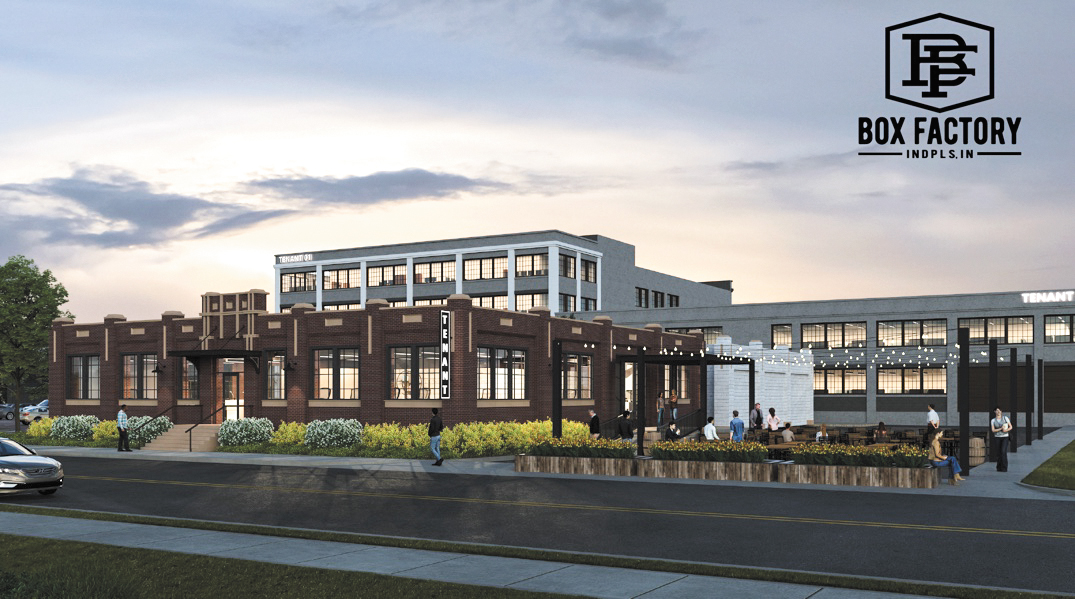 A unique climbing gym with yoga classes and a cafe will also take up tenant space, which Lee said will be appealing for the law firm's younger attorneys. Free parking is also available.
Lewis Wagner will take up two floors, with legal staff settled on top and the reception and conference center on the first floor to emphasize a brighter and more user-friendly visitor experience. The firm moved its private attorney offices off the exterior wall, allowing other staff to have access to the direct natural light from the building's towering antique windows.
Another priority for the firm was to secure a more efficient, spacious layout with uniform-sized offices and reduced hard-copy file storage on-site.
"We can use this springboard to develop new habits and best practices and take advantage of the technology that is available today that folks have had no choice but to adapt to in the past 12 months," Lee said.
Although the space was designed before COVID-19 precautions could be considered, Lee said the landlord has worked to install an air circulation and modernized HVAC system that takes into account those concerns.
Opening things up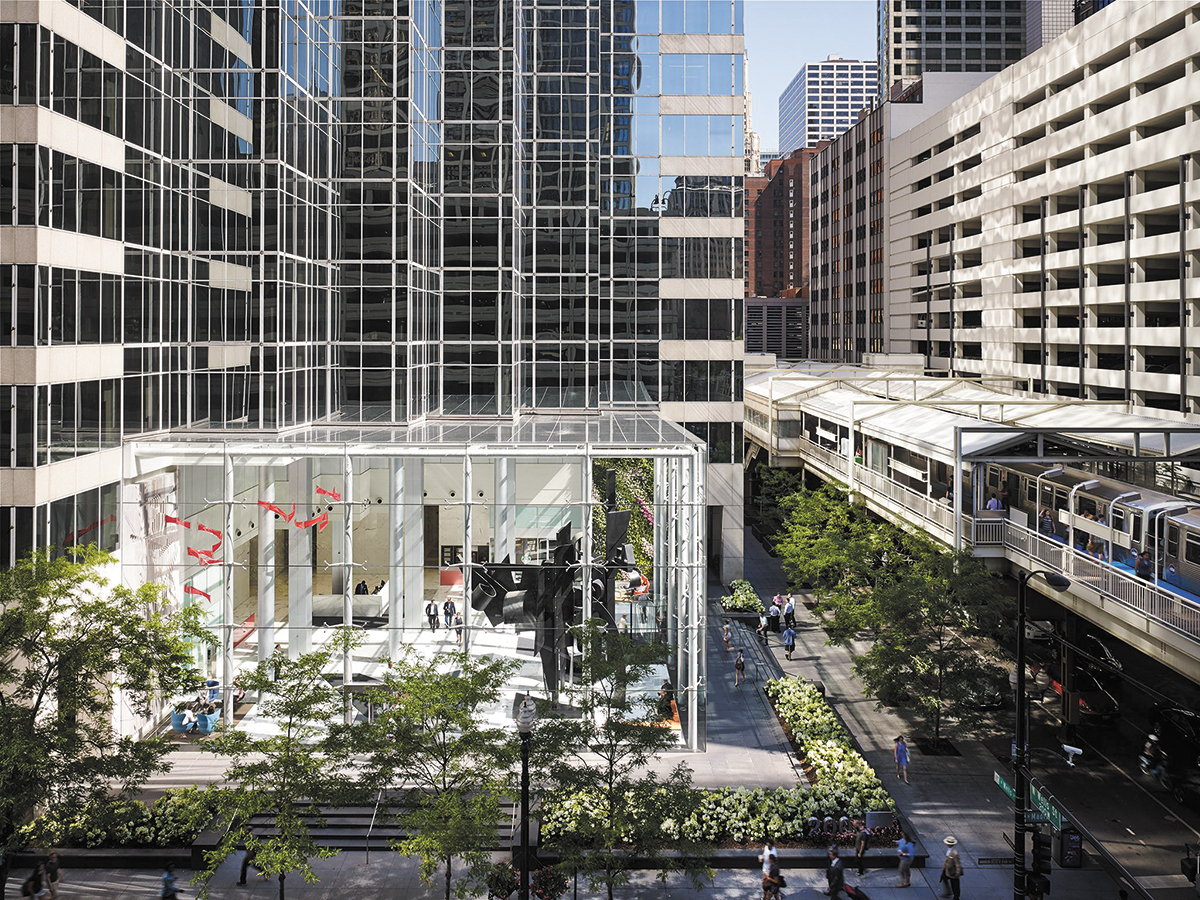 In Chicago, Ice Miller LLP is preparing for a renovation at its Windy City office. The Indianapolis-based law firm is expecting a 13,215-square-foot expansion and lease renewal at 200 West Madison in Chicago's West Loop submarket.
A fast-growing staff prompted the expansion, according to Chicago office Managing Partner John Burke. Conversations about finding a larger space began in December 2019 when the office grew from 22 to 50 attorneys in just two years.
"We were looking at other buildings, and then the pandemic hit and everything came to a stop for a while," Burke said.
The Chicago property offers amenities including a newly renovated tenant lounge, fitness center and yoga room, on-site Starbucks, and a secured and heated bike room.
Attorneys and staff will vacate at the end of July for a six-month buildout, Burke said. When they return, the space will have an increased footprint while decreasing the amount of office size per attorney. An internal stairway to connect the two floors will also be built to create an easier flow.
"We will turn the corner offices into collaboration spaces so they can make use of the spaces that way," he added. "We will also have some larger space for CLEs."
The renovated office will include a new entertainment space around the reception area for firm events and will offer one or two dedicated "Zoom rooms" for individual court calls or arguments taking place virtually.
The technology-focused rooms are a fruit of the pandemic, Burke said, and will be a post-pandemic change he thinks will last.
Burke said he also hopes bringing in natural light and brightening up the office will make it a place people will want to go when they return to in-person work.
"We are building a space that is looking toward the future with optimism," he said.
Getting an upgrade
After residing at its longtime home in downtown Indianapolis' Market Square Center, Indiana Legal Services has relocated to a more spacious location at 1200 S. Madison Ave.
Although it made the transition in July 2020, ILS has yet to fully move into the new space as its attorneys are still largely on work-from-home mode. Executive Director Jon Laramore said he expects ILS will gradually build up more people in the office during the summer of 2021.
"We are seeing clients in the office on a limited basis and have been for some time," he said.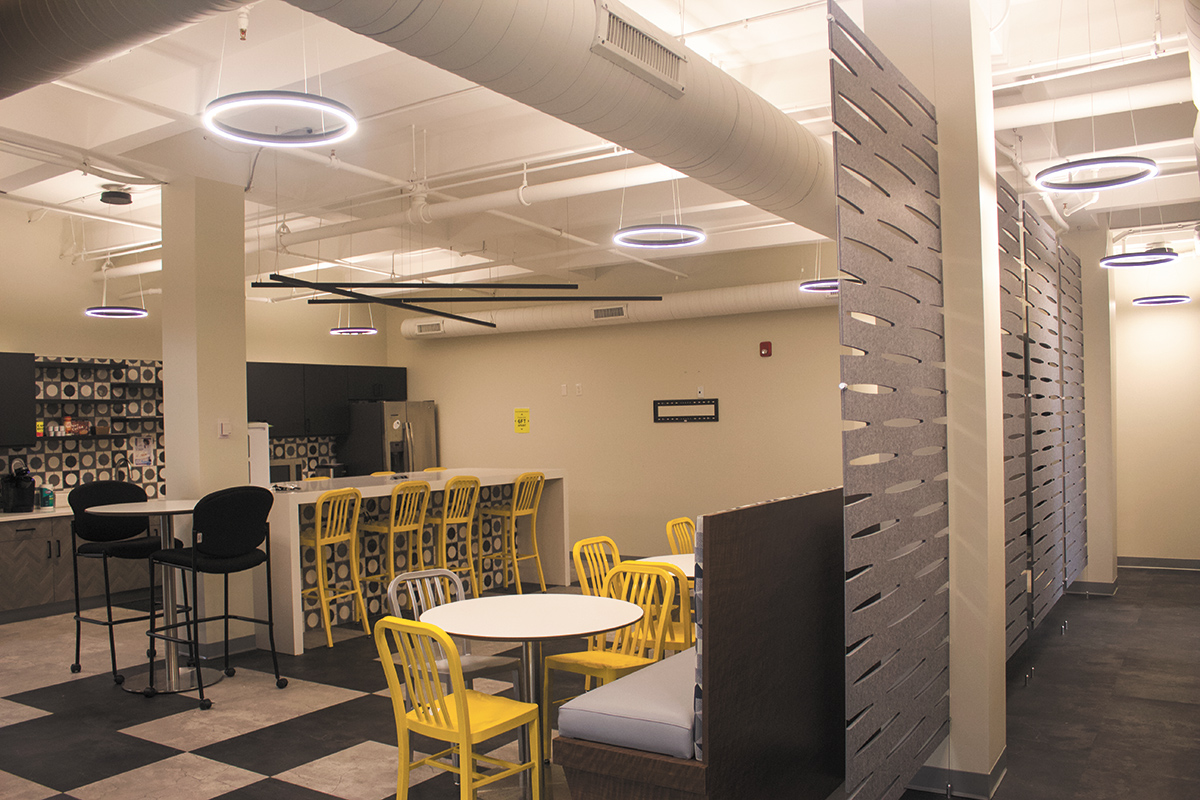 Located on the third floor of the Madison Plaza, ILS' new space was originally constructed in 1920 for industrial use just south of downtown. After being in the Gold Building for more than 30 years, Laramore said the new office is a "step up."
"The finishes and furnishings are more modern and higher grade, and that makes (the attorneys) feel more appreciated," he said.
The legal service provider signed the new lease in late 2019, but the buildout took considerable time.
"We have a better kitchen and dining space and better and more technologically sophisticated conference space. That was lacking at the other location," Laramore said, noting that before, ILS was forced to turn some of its old conference rooms into offices.
Rather than choosing an open floor plan, ILS opted to stick with the traditional private office layout.
A cool-colored mural of the city of Indianapolis adorns the main wall of the office's largest conference room, while a massive TV monitor faces the large seating area.
Frosted glass privacy walls line the hallways that lead to a modern and bright kitchen space, contrasted with rustic wood detailing. That space is intended to fit all of ILS' 80 Indianapolis employees for meetings and other gatherings.
The most important feature of the new office is its additional space. But because the legal service provider has grown during the pandemic, Laramore said attorneys will already be required to double up in some parts of the office.
"I think the greater impact will be on how we ultimately use the space, and by that I mean, whether and how much we require physical presence in the office and how much we allow remote work after the pandemic is more under control," Laramore said.
ILS attorneys will go back to the office full time at the beginning of September.•
Please enable JavaScript to view this content.