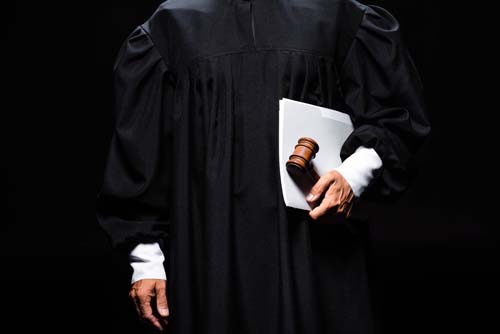 A second round of interviews for the group of finalists vying for an opening on the Court of Appeals of Indiana has been scheduled for Oct. 12.
The seven-member Indiana Judicial Nominating Commission will conduct the next round of interviews with the six finalists who are hoping to succeed now-Justice Derek Molter, who joined the Indiana Supreme Court earlier this month.
The six finalists were selected after the JNC held interviews Tuesday in Indianapolis, eliminating half of the original pool of 12 applicants.
The schedule for the second round of interviews is as follows:
8:45-9:05 a.m.: Marion Superior Judge Marc T. Rothenberg
9:05-9:25 a.m.: Carol N. Joven of Williams & Piatt LLC
9:25-9:45 a.m.: Grant Superior Judge Dana J. Kenworthy
10-10:20 a.m.: Hamilton Circuit Judge Paul A. Felix
10:20-10:40 a.m.: Marion Superior Judge Ryan K. Gardner
10:40-11 a.m.: Cass Superior Judge Lisa L. Swaim
Interviews are open to the public and will be held in the Supreme Court Conference Room at the Indiana Statehouse in Indianapolis.
Once the interviews are completed, the JNC will meet in executive session to discuss the applicants. Applicants' legal education, writings, reputation in the practice of law and other pertinent information will be considered.
The JNC will then publicly vote on the three most-qualified candidates. Those candidates will then be submitted to Gov. Eric Holcomb, who will have 60 days to select Indiana's next Court of Appeals judge.
Molter succeeded Court of Appeals Judge James Kirsch in October 2021 and was subsequently appointed to the Supreme Court to succeed longtime Justice Steven David upon his retirement. 
Holcomb's most recent appointment to the Court of Appeals bench was Morgan Superior Judge Peter Foley, who was selected this month to succeed now-Senior Judge Edward Najam Jr.
Please enable JavaScript to view this content.