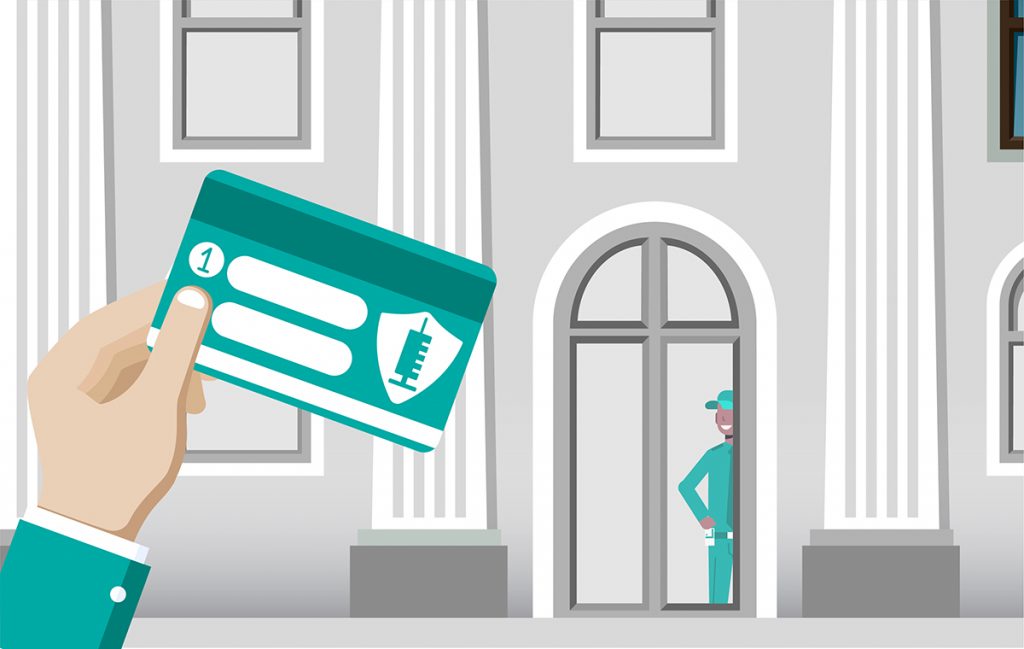 Whether by choice or force, COVID-19 vaccine mandates are changing operations in law offices and courtrooms across the country.
While the decision to require vaccines has largely been left to the discretion of employers, those policies could soon change due to federal intervention.
On Sept. 9, President Joe Biden announced that the Department of Labor's Occupational Safety and Health Administration plans to issue an emergency temporary standard mandating employers with more than 100 workers to require vaccination or weekly COVID-19 testing. Biden also ordered most all federal employees and contractors to be vaccinated by Nov. 22.
Some firms are putting vaccine requirements in place ahead of the expected OSHA ETS, but others are waiting to see what happens, as lawsuits by attorneys general are expected to challenge Biden's orders.
Meanwhile, the federal judiciary is not covered by the president's executive order. Even still, some circuit and district courts have changed their policies to align with Biden's requests, while others have yet to issue any guidance on requiring vaccines.
Large firms keep quiet
Indiana Lawyer reached out to 12 of the largest law firms in the state asking whether they have, or plan to, change their vaccination policies following the president's announcements. Just two firms responded to the inquiries.
Indianapolis-based Ice Miller LLP, which employs more than 340 legal professionals in seven offices across the country, said it implemented a vaccine requirement at the end of August and has since implemented the mandate at all locations.
As of Sept. 20, all Ice Miller employees — including lawyers and professional staff — are now required to show proof of vaccination unless they fall under a medical or religious exemption. In addition, anyone entering one of the firm's offices "will be subject to the policy." The firm said it gave employees ample time to prepare for the changes.
In a statement to IL, Ice Miller Deputy Managing Partner Judy Okenfuss said that the decision was made with "health and safety considerations for all Ice Miller personnel, clients and visitors," and that the delta variant "amplified" concerns.
Ice Miller's current return-to-office plan is forecasted for November. The firm has said it will offer flexible work policies giving staff and attorneys the option to have remote workdays each week.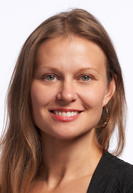 Yvonne Nath, a consultant with LawVision and CEO of ALSP Advisor, said she has seen many law firms create plans similar to Ice Miller's, where return dates are being pushed back at the same time vaccine requirements are being implemented. That requirement, however, contrasts with some firms offering their attorneys the option not to return to the office in person.
"It's still a sensitive topic and there may be legal issues that firms aren't prepared to deal with because they have so many other things to do," Nath said.
Faegre Drinker Biddle & Reath, with locations in Fort Wayne and Indianapolis, also requires vaccines. In August, Faegre Drinker asked all its personnel to provide proof of vaccination by Oct. 4.
For its part, Taft Stettinius & Hollister said in a statement that it has not put a vaccine requirement in place but plans to comply with OSHA's order should it take effect.
While larger law firms wrestle with whether to put a mandate in place, some smaller practices hope to lead by example.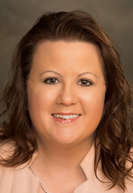 Richmond solo practitioner Amy Noe Dudas, who has two employees, said she requires all visitors to share their vaccination status if they come to her office in person. Individuals who refuse to disclose their statuses instead work with the attorney over Zoom and through phone calls.
"I thought, for one, I owed my staff and clients the protection and safety that they weren't exposed to any more of the virus than they had to be, myself included," Noe Dudas said, adding it has mostly been a positive experience thus far. "I'm trying to minimize exposure as much as possible."
OSHA's ETS had not been released at IL deadline, but several attorneys general, including Indiana Attorney General Todd Rokita, have threatened legal action in opposition.
Tami Earnhart, a partner at Ice Miller in the Labor and Employment Group, said lawyers aren't just preparing for changes in their own offices but in their clients' offices, as well. She is cautioning clients considering litigation right now, as it's unclear if the ETS will take effect.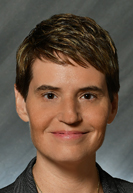 Earnhart said she has also heard concerns from clients about the cost of emergency temporary standards, including what the cost will be and whether employers will need to pay for COVID-19 testing if they don't mandate the vaccine.
"From a preparation standpoint, these are the things we're hearing from our clients on a fairly regular basis," she said.
Federal courts vary
As law firms scramble to advise their clients on how to approach the new vaccine requirement, responses from the country's 13 federal appellate courts vary widely, according to Indiana Lawyer research. IL reviewed COVID orders from the circuit courts and/or called court offices for their latest vaccine policies.
The 7th and 10th Circuit Courts of Appeals are among the minority, requiring full vaccination for court staff and lawyers presenting in-person oral arguments and to enter court facilities.
The California-based 9th Circuit Court of Appeals remains completely closed to the public, holding only remote oral arguments through the end of the year. Lawyers appearing before the District of Columbia Circuit, 1st Circuit Court of Appeals and 4th Circuit Court of Appeals will also appear at oral arguments virtually.
Meanwhile, attorneys were expected to appear in person at oral arguments in the 2nd Circuit Court of Appeals beginning Aug. 16 and the 6th Circuit Court of Appeals for arguments scheduled for Oct. 18-29. However, attorneys in the 2nd Circuit must have proof of vaccination or a COVID test performed no more than 72 hours before the appearance. Unvaccinated attorneys before the 6th Circuit will only be able to remove their masks when presenting arguments at the counsel table, while vaccinated attorneys may argue at the podium.
Masks are required for everyone in the 7th Circuit, 10th Circuit, 5th Circuit Court of Appeals, 11th Circuit Court of Appeals, D.C. Circuit and the Federal Circuit, regardless of vaccination status. Non-vaccinated individuals in the 11th Circuit must provide a negative test 72 hours before entry into the courthouse and always wear masks, while unvaccinated employees are required to submit to weekly testing, weekly negative tests and continued mask-wearing. Counsel in the 5th Circuit can be maskless when presenting arguments.
In-person oral arguments remain suspended and will be held virtually at the D.C. Circuit, while access to the Federal Circuit is restricted until Oct. 31, with limited access.
The 3rd Circuit Court of Appeals has "remained open and operational during the COVID-19 pandemic," while the 8th Circuit Court of Appeals continues to hold oral arguments remotely. Neither court provided recent updates on its approaches to COVID-19, according to IL research.
Unlike the 7th Circuit, the U.S. District Courts for the Northern and Southern Districts of Indiana currently have no vaccine requirements, with spokespeople for both district courts saying they don't require visitors, attorneys or litigants to be vaccinated or disclose their vaccination status upon entry.
"At the moment, we are evaluating whether the (Northern) District Court will require its employees to be vaccinated for COVID-19," said Clerk Gary Bell.
While not a federal court, the Indiana Supreme Court also said it does not intend to mandate the vaccine for its staff and visitors. Justin Forkner, chief administrative officer for the Office of Judicial Administration, said the OJA has provided court operations guidance during the pandemic, including advising judges in their role as employers on vaccines.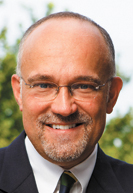 As it stands, there's no central authority to guide federal circuit judges in their approaches to vaccine requirements, said Steve Sanders, a professor at Indiana University Maurer School of Law. Congress could legislate uniform requirements across the board, but he said he doesn't think that's likely.
"When you work with federal courts, you come to understand that federal judges don't like to be told by anyone what to do," Sanders said. "These courts operate in all different regions of the country. It doesn't necessarily surprise me that we might have different approaches that are appropriate to their local circumstances."
Any confusion among the legal community about varying approaches would be minimal, Sanders continued. A small number of attorneys appear before the federal appellate courts each year and tend to be locally based.
"These courts are accustomed to handing down very specific rules and attorneys have to know those rules, and (COVID-19) is one more thing they have to comply with," he said.
Having a uniform approach to mandating the vaccine among the federal courts might be helpful, but it's unrealistic, said Gerard Magliocca, a professor at Indiana University Robert H. McKinney School of Law.
As to constitutional concerns, he offered the example of an attorney refusing to abide by a vaccination requirement to appear in person.
"I can't imagine a circumstance where someone says, 'I'm being denied a genuine in-person proceeding because I will not get vaccinated,'" Magliocca said. "Or, 'Maybe the attorney of my choice won't get vaccinated and that somehow constitutes a denial of due process.'"•
Please enable JavaScript to view this content.