APRIL 20-MAY 3, 2016
The ACLU of Indiana has received more than $1.4 million from the state in legal fees since Pence took office, thanks to successful constitutional challenges to hot-button issues. The U.S. Patent and Trademark Office on March 29 issued a design patent for the Garden Tower 2, created in Indiana, and other patents are pending for an invention that allows up to 50 plants to grow in a compact space that would fit on the most modest apartment patio. The recent 51 percent bar passage rate for February 2016 test-takers is the lowest since 2002.
Traditionally those who take the bar exam in February achieve a lower pass rate than their July counterparts, but the results from this February's exam has surprised many, raising questions about the quality of the test-takers as well as the quality of the exam.
Read More
Barnes & Thornburg LLP has launched a new corporate compliance group aimed at giving clients a "one-stop shop" at the same time the firm and one of its lawyers has received a top assignment from the federal government.
Read More
Insurer argues to 7th Circuit Court of Appeals that it has no duty to defend in opioid prescription suit.
Read More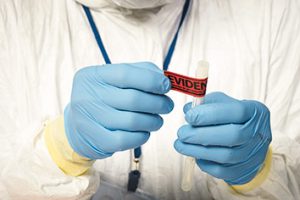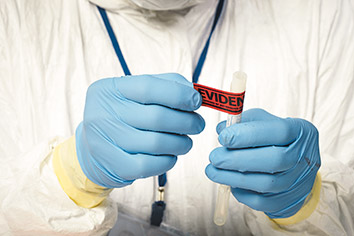 A man convicted of rape wasn't permitted at his trial to introduce DNA evidence collected from the victim when she sought medical attention. The DNA was from another man who also was at the party attended by several other people who testified the crime took place.
Read More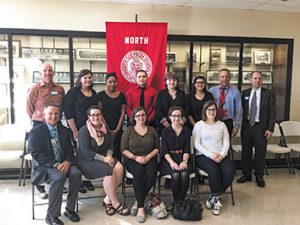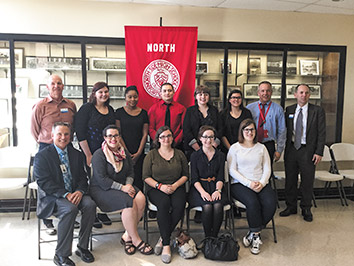 One Allen County school is getting the opportunity of a lifetime to participate in a national civics competition, and the Allen County legal community is making sure it will happen.
Read More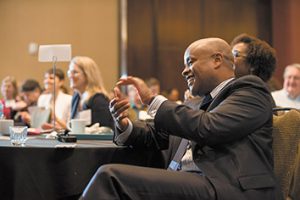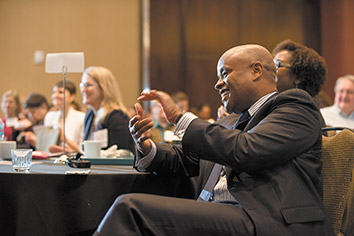 As part of its effort to attract a variety of events and conventions, Indianapolis has put a focus on attracting professional conferences. Having three legal-oriented groups come within two years indicates the city's strategy is working.
Read More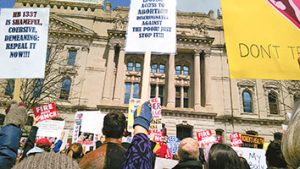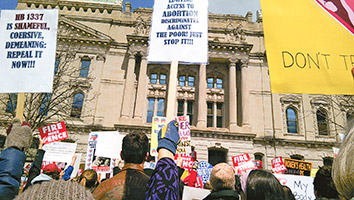 Under the administration of Gov. Mike Pence, legal fees paid to the American Civil Liberties Union of Indiana have soared beyond $1.4 million and may approach $2 million, according to an Indiana Lawyer analysis.
Read More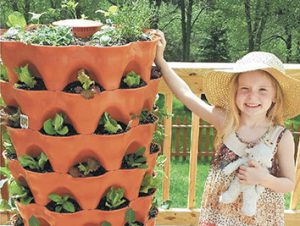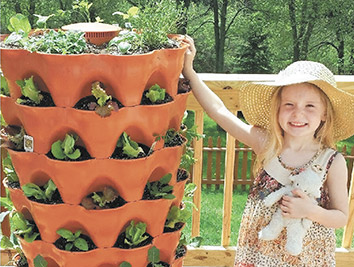 The U.S. Patent and Trademark Office on March 29 issued a design patent for the Garden Tower 2, and other patents are pending for an invention that allows up to 50 plants to grow in a compact space that would fit on the most modest apartment patio.
Read More
While the passage of House Enrolled Act 1102 has not been met with a lot of noise, it is causing attorneys to think twice before sending a letter asserting patent infringement. Lawyers now have to consider the requirements of patent laws that have bloomed in many states and the potential ramifications of being found in violation.
Read More
When helping the client form their business, there are several items that should be discussed early on, particularly if the client has any desire to pursue federal trademark registration.
Read More
Having legitimate grounds to hear cases involving patent issues comes with a responsibility that regional circuits must address.
Read More
Eager to consummate the deal, contracting parties often rush the negotiation process and end up with a written document that does not clearly explain the agreement or define the parties' respective obligations.
Read More
Type 2 diabetes cases have quadrupled in the past three decades, largely (pun intended) due to our lifestyle choices.
Read More
Recent studies indicate that firms that increase client retention by just 5 percent grow revenues by 25 percent. Who wouldn't vote for 25 percent more revenue?
Read More
Bob Hammerle says you might consider looking up these movies for home viewing.
Read More
After deciding last week all appellate pleadings and motions would be available online at mycase.in.gov within the next 60 days, the Indiana Supreme Court announced Tuesday electronic filing of all pleadings to pending cases will become mandatory for all attorneys in Indiana appellate courts as well as Hamilton County Circuit and Superior Courts July 1.
Read More
The Indiana Supreme Court task force created to look into remote access and privacy of electronic records has decided appellate pleadings and motions filed by attorneys will be put online at mycase.in.gov sometime within the next 60 days
Read More
Read recent appellate court decisions.
Read More
Read about recent disciplinary actions taken by the Indiana Supreme Court.
Read More
The Young Lawyers Division (YLD) had a very successful first quarter – thanks to our diligent board and dedicated membership. On behalf of the YLD, I am happy to report on the YLD's accomplishments to date, as well as our upcoming objectives next quarter.
Read More
Read more about the recent Ask a Lawyer event.
Read More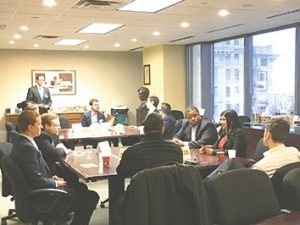 Breakfast with the Bar is a monthly IndyBar Law Student Division event held throughout the academic year where law students mingle with attorneys in a small group setting. Each event features a different practice area or type. While Breakfast with the Bar will take a break for the summer, keep an eye out for it to start back up in September, and enjoy a law student's recap of the most recent session!
Read More
Assistance from qualified and competent paralegals is crucial to the success of many attorneys. This year, make sure to recognize the important paralegal in your life by submitting a Paralegal of the Year Award nomination.
Read More
Some of the most valuable tips and resources come not from a scholarly journal or a classroom—they come from a productive discussion with colleagues.
Read More