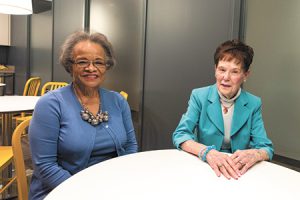 Jacqueline "Jackie" Leverenz was young and just married when she started at Indianapolis Legal Aid Society on Oct. 31, 1958. Ida Hayes was divorced with children to support when she began at Indiana Legal Services on Nov. 22, 1966. Today, the two women serve as office managers, bookkeepers, secretaries, problem-solvers and attorney cheerleaders while, combined, they have worked in legal aid for more than 110 years.
Read More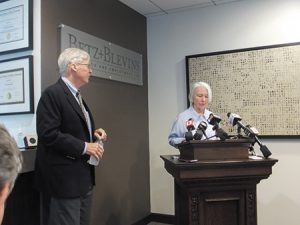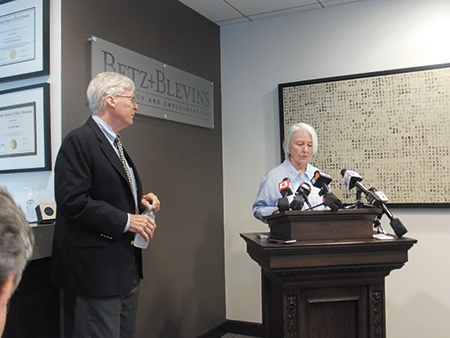 The formation of a 501(c)3 to collect contributions to provide for Attorney General Curtis Hill's legal defense against sexual misconduct allegations brought a fresh round of inquiry. Nonprofit law attorneys questioned the legality of starting a charity to raise money for one specific person and how the fund would be monitored in Indiana.
Read More
Among the resolutions adopted by the American Bar Association House of Delegates during its annual meeting this month was one that could significantly change the way attorneys conduct their business: Resolution 101 to amend the attorney advertising rules.
Read More
Across Indianapolis, women were being tapped to lead their law firms before the #MeToo movement, either as practice group chairs, committee leaders, managing partners or a combination. But the movement has sparked additional conversations in their law firms, giving credence to gender equality efforts that were already in place.
Read More
Five law firms with ties to Indiana have been named among Working Mother's list of the 60 best for women nationwide.
Read More
When presented with one of the most consequential cases of the 2017 term, the U.S. Supreme Court heard oral arguments, then heard more oral arguments before issuing an opinion in mid-June that essentially sidestepped the issue.
Read More
In reviewing the recently ended U.S. Supreme Court term that included several landmark cases and three reversals of precedent, retired 7th Circuit Court of Appeals Judge John Tinder finally had to quote baseball legend Yogi Berra as to what might happen in the 2018 term.
Read More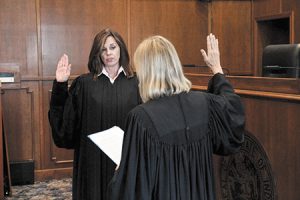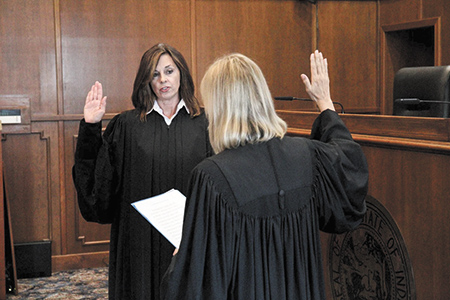 Newly-minted Indiana Court of Appeals Judge Elizabeth Tavitas has done a little bit of everything throughout her legal career. She's been a prosecutor, a public defender, a private practitioner, a referee, a trial court judge and now, a judge on the state's second-highest court.
Read More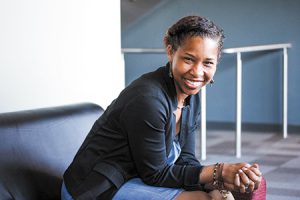 Many law school students graduate with the goal of joining a well-established firm and securing a steady income as soon as possible. But Erika Bryant is among those who would rather take a risk on themselves.
Read More
Read Indiana appellate decisions from the most recent reporting period.
Read More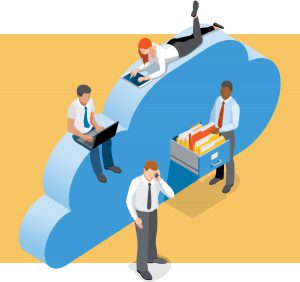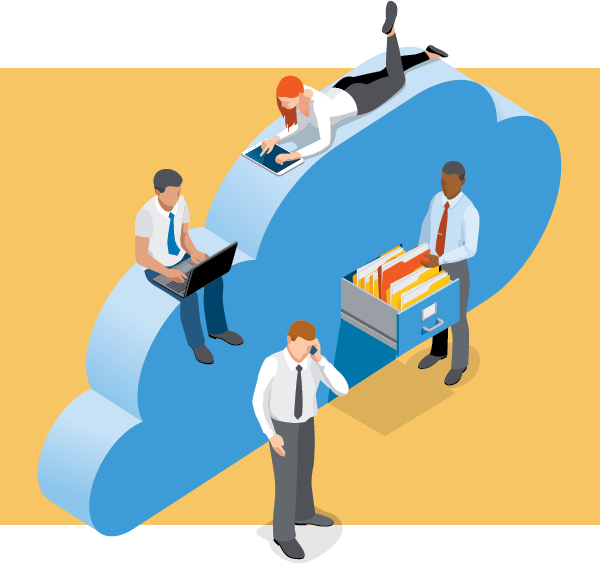 Advances in technology have led the world into an era of easy accessibility, something that attorney Bryan Stoffel is grateful for. His solo practice is one of many that rely heavily on the cloud for everyday functions, such as billing, law practice management and filing client paperwork.
Read More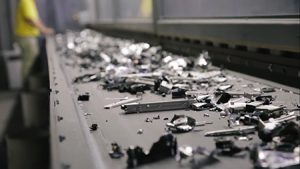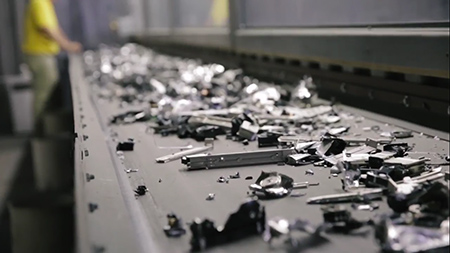 Just as an attorney would shred outdated paper documents, contacts stored in a cellphone and files on a hard drive must be kept private when the old devices are discarded.
Read More
As most of us know, in 1993, the Supreme Court set forth new guidelines on the admissibility of expert testimony, the "Daubert standard." what should a litigator do to protect his or her expert from a Daubert challenge?
Read More
A good expert witness can be the deciding factor in obtaining a favorable outcome for your client. But what happens if in the days, weeks or months before trial, your expert is suddenly unavailable due to illness, death or other circumstances beyond your control?
Read More
What are your goals for your retirement and law firm succession plan, and how do you plan to achieve them? Do you have any timetable in mind? It can be difficult for some of us to sit down and think about retirement and how we will plan our exit from our practice. But just as in estate planning, we need to face these issues.
Read More
Reasonable minds can always differ about individual outcomes, but the criminal justice system seems to work best when the cards are dealt early and everyone knows more than half of what the others are holding.
Read More
Other than getting a good night's sleep, there's probably nothing that impacts your productivity and mood at work more than what you eat. Yet you probably give little thought to what you consume before and during work, defaulting instead to what's convenient, cheap and tasty. Fortunately, there are a few basic food guidelines that can help you eat better to perform better on the job.
Read More
You can use a voice recorder or iPhone to capture your thoughts and plan future actions. Over the next few articles, I want to share some thoughts on modern dictation — turning your thoughts into text using technology.
Read More
Movie reviewer Bob Hammerle sings the praises of "Mama Mia! Here We Go Again" and "Mission Impossible — Fallout".
Read More
Larry Landis gave me "some skills" and those skills were just enough to help my client in my first criminal trial. Larry has trained thousands of law students and lawyers, and as he goes into retirement, we should remember that when someone like Larry takes the time to teach another attorney, the true recipient of that training is a client and a member of our community.
Read More
Shopping never felt so good! The IndyBar Professionalism Committee is collecting supplies until August 29 to help the Exodus Refugee Center in Indianapolis.
Read More
The Indianapolis Bar Association is proud to offer pro bono opportunities that fit nearly every practice area and schedule. Funded by an annual foundation grant, all of these programs are made possible by the generosity of Indianapolis Bar Foundation donors.
Read More
The "Funding Our Future" Campaign, aimed at funding a new home for the Indianapolis Bar Association and Foundation, is focused on building a new space for the IndyBar to better serve our members' and community's needs in the current and future legal climate.
Read More
The Bar Leader Series Steering Committee has finalized the roster for its 16th class. Congratulations to the upcoming participants!
Read More
Every case will benefit from an effective discovery conference under Rule 26(f) or comparable state rule. That was the key takeaway from a recent Indianapolis Bar Association CLE "E-Discovery in Insurance Coverage Litigation."
Read More
Our new document library features an expanded selection of ready-to-use legal forms. This year, we've added more than 300 new documents to assist you in nearly every aspect of practice — best of all, you can download and edit these forms instantly!
Read More
Deposition preparation should not be a reflex exercise. Simply relying on your tried-and-true deposition preparation outline with the long list of ancient commands ("Don't guess!" "Don't elaborate!" "Don't volunteer!") is wrong. All witnesses are not created equal, so your next deposition preparation session should not be the same as your last.
Read More