DEC. 21, 2012-JAN. 1, 2013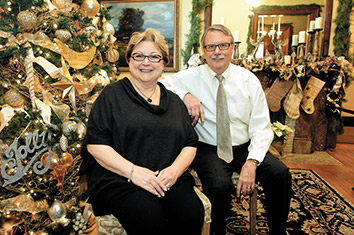 From a litigation practice party around a partner's fireplace to highly decorated offices, law firms are showing their holiday spirit.
Read More
Statistics may not provide a complete picture of female attorneys' career aspirations.
Read More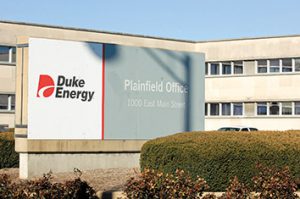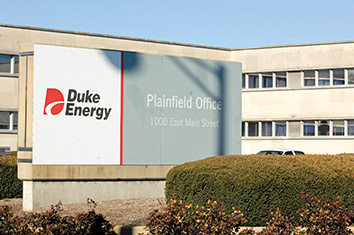 Undue influence is an undercurrent of Duke Energy v. Indiana Utility Regulatory Commission case.
Read More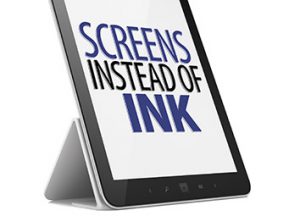 The process of turning a bill into a law requires thousands of pages of paper. Even the bills that do not become laws consume stacks and stacks – literally tons – of paper each year. But the tide may be turning. A pilot project in the Indiana General Assembly is being expanded with the goal of eventually replacing all that paper with electronic copies.
Read More
The ex-attorney is still without counsel in his wire fraud case and is proceeding pro se in his divorce and foreclosure cases.
Read More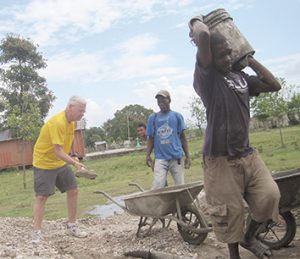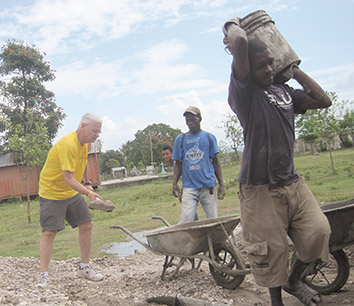 Nelson Vogel, partner at Barnes & Thornburg LLP in South Bend, and Scott Weathers, attorney in Indianapolis, have never met, never crossed paths in a courtroom. Yet, both lawyers readily give their time and attention to youngsters who live in impoverished countries and mostly want just to talk and play with someone.
Read More
In 2012, the Defense Trial Counsel of Indiana's Amicus Committee participated, or is participating, in four interesting appeals, each involving support for parties seeking transfer to the Indiana Supreme Court.
Read More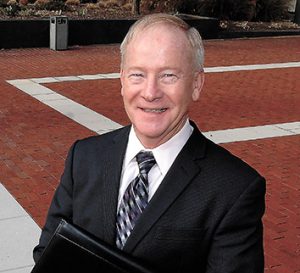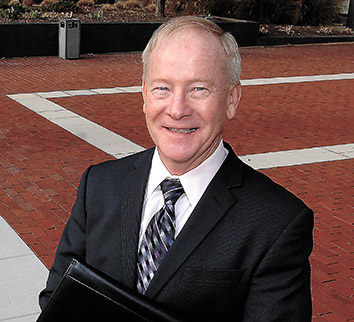 Jerry Huelat brings more than 30 years of legal experience to the presidency of the Defense Trial Counsel of Indiana, the role he assumes in 2013. He hopes to broaden the organization's membership and reinforce the importance of capable counsel statewide.
Read More
Today we will look at a simple and effective Web-based network video security camera from D-Link that makes it easy to remotely monitor your home or office over the Internet.
Read More
As federal practitioners know, each Dec. 1 new federal rule amendments take effect. In most recent years there have been significant changes to Federal Rules of Civil Procedure each December.
Read More
Make this the year you get out of the poor-productivity ditch.
Read More
A not-for-profit fair housing group is suing Indianapolis-based Buckingham Cos., claiming the apartment developer has ignored government rules requiring accommodations for people with physical disabilities.
Read More
Read news from Indiana's law schools.
Read More
A bitter battle over the $2 billion estate of the late shopping mall tycoon Melvin Simon has ended with a confidential settlement.
Read More
Chief Judge James K. Coachys in the U.S. Bankruptcy Court for the Southern District of Indiana sent a memo to the Indiana State Bar Association Wednesday explaining how budget cuts and the potential "fiscal cliff" have affected the court.
Read More
Everett N. Lucas, 90, who served three terms as Clinton Circuit judge beginning in 1958, died Nov. 4 at Wesley Manor Retirement Community
Read More
The Indiana Court of Appeals has reversed Paul Henry Gingerich's conviction of Class A felony conspiracy to commit murder, finding the Kosciusko juvenile court abused its discretion in denying the then-12-year-old's request for a continuance of a waiver hearing.
Read More
Read appellate decisions from Indiana courts.
Read More
Read who's been suspended by the Indiana Supreme Court.
Read More
The Indianapolis Bar Association Paralegal Committee once again turned over thousands of teddy bears during its annual holiday luncheon.
Read More
At bottom, the IndyBar is a member service organization. The IndyBar Board of Directors and staff spend considerable time trying to find ways to serve the membership, including by soliciting feedback. That is mission critical – and it should never change.
Read More
Employers utilizing consumer reporting agencies for purposes of conducting employee background checks are required to comply with specific requirements of the Fair Credit Reporting Act ("FCRA").
Read More
Renew your membership in the only local organization singularly committed to the Indianapolis legal community and its practitioners.
Read More
Since 2007, attorney volunteers have assisted hundreds of individuals prepare for times when they can no longer speak for themselves through the Low Asset Wills program. For IndyBar volunteers it is easy: clients are pre-screened and template forms are provided.
Read More