Senator drops "loser pays" attorney fees plan, but other bills target grand juries and propose retention supermajority.
Read More
The description Rodney Cummings gives of Madison County makes the central Indiana area sound like a war zone. The source of the problem is the manufacture and abuse of methamphetamine, a volatile mix of medicine and toxins that forms a highly addictive drug.
Read More
Indiana House Bill 1016 proposes to let court staff provide some rehabilitative services and collect fees for them.
Read More
In his "Blueprint for Change" research paper, Indiana University Maurer School of Law Professor William Henderson says the legal education system needs to change. He also offers a plan to transform legal education to better fit the changing legal marketplace.
Read More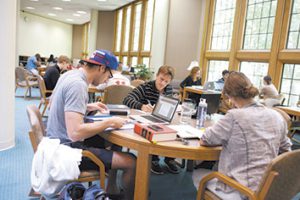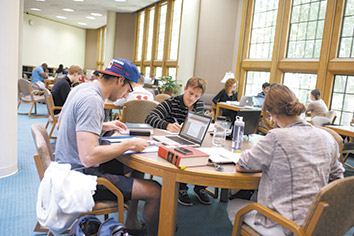 Like many of their educational colleagues across the country, Indiana law schools have been reviewing and rethinking the way they prepare their students for the legal profession.
Read More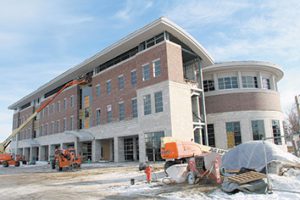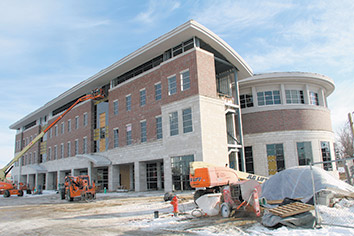 Indiana Tech Law School is recruiting students with a one-on-one approach.
Read More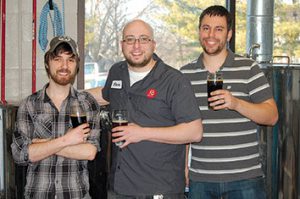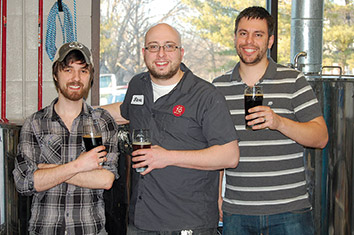 Indiana University Robert H. McKinney School of Law graduates forgo legal careers to become craft beer makers in Indianapolis.
Read More
Attorneys are navigating massive overhaul of 1996 act.
Read More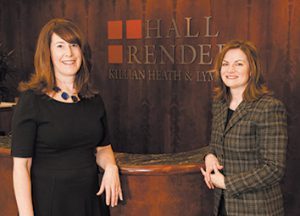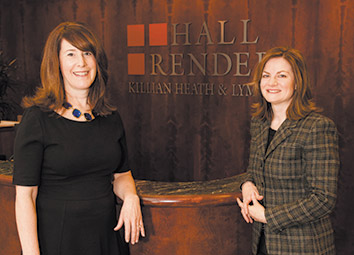 Hall Render Killian Heath & Lyman P.C. have created what it believes is the first pharmacy practice group in Indiana.
Read More
With this issue of IL, we begin presenting movie reviews by Indianapolis criminal defense lawyer Bob Hammerle. Bob is known to many lawyers and businesspeople for his passion about cinema and his colorful commentary about the latest shows to hit the theaters.
Read More
You may ask: "What is a domain and why would I want one?" Let me assure you that you have one and you want to keep it.
Read More
Law schools have two natures. On the one hand, they are graduate academic programs, generally in universities. On the other hand, a law school is a path to a career. Through the educational program and other services, it develops professional skills in students and supports their entry into law or other professional practice.
Read More
Read attorney Bob Hammerle's picks for this year's Oscars.
Read More
Director Kathryn Bigelow's excellent saga about the quest to kill Osama bin Laden tells a larger story. Can we honor the dead of 9/11 by copying the moral depravity of their killers?
Read More
Leonard Dennis Fromm, associate dean for students and alumni affairs at Indiana University Maurer School of Law, died Feb. 2 at the I.U. Health Bone Marrow Transplant Unit in Indianapolis. A celebration of his life will be held later this week.
Read More
Read recent Indiana appellate decisions.
Read More
Read who's resigned from the Indiana bar.
Read More
Indiana premises liability jurisprudence may be changing. If it does, being a business owner in Indiana will be increasingly risky. Not a risk premised on how good the business person may be, but premised on whether a crime will occur at the business and harm a customer, visitor or guest.
Read More
I am an unapologetic believer in, and admirer of, women lawyers.
Read More
As the recipient of the 2012 Impact Fund grant of $35,000 from the Indianapolis Bar Foundation, Reach for Youth expanded its successful Teen Court program to include an in-school Teen Court project aimed at halting disruptive behavior before it escalates to criminal activity requiring expulsion. Decatur Middle School, Warren Central High School, and Stony Brook Middle School were among the first participants.
Read More
Looking to build your skills in a new area of law or gain valuable experience that will advance both your career and employment opportunities? The IndyBar's Attorney Apprentice Program is the perfect opportunity to gain real-world skills through hands-on practice while making meaningful connections with local colleagues.
Read More
It pays to associate…get six hours of Free CLE each year with the IndyBar!
Read More