FEB. 6-19, 2019
More than 46 years after the U.S. Supreme Court's Roe v. Wade decision, the divide over abortion rights remains as wide as ever, as demonstrated by dueling rallies at the Indiana Statehouse. As a consequence of the recent federal government shutdown, a backlog of immigration cases only worsened, leaving cases unresolved, hearings missed and clients uncertain. For the first time, the 7th Circuit Court of Appeals turned on cameras during oral arguments, capturing video in case involving Purdue University.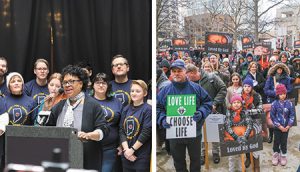 To mark the 46th anniversary of the U.S. Supreme Court's Roe v. Wade decision, two groups rallied at the Indiana Statehouse Jan. 22, and showed that of the divisions among Americans, the gulf over abortion rights remains among the widest.
Read More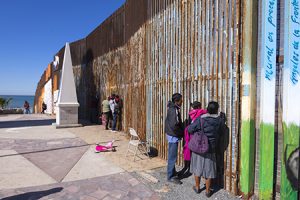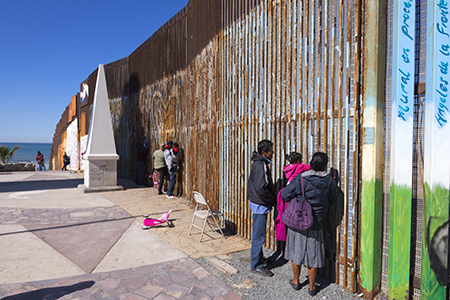 The recent partial government shutdown — the longest in United States History — left federal lawyers scrambling as the government agencies they work with were shuttered, leaving cases unresolved, hearings missed and clients uncertain.
Read More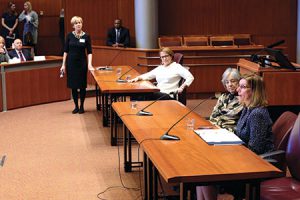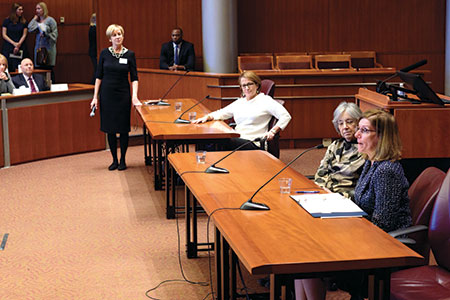 A recent discussion highlighted women judicial leaders and lawyers working in both state and federal law, giving them the opportunity to share their struggles and advice for young female barristers striving to advance in their legal careers.
Read More
As the former leader of the Indiana Court of Appeals, Judge Margret Robb knows what it takes to be the chief. Now, she's sharing her experience with other judicial leaders as president of the Council of Chief Judges of the State Courts of Appeal.
Read More
Indiana's attorneys general have long participated in and even led multistate settlement work, but statutory language quietly slipped into the biennial budget during the 2017 legislative session has changed where the state's portion of the money goes. And Indiana Attorney General Curtis Hill's office says the switch has curtailed the investigations it can now pursue.
Read More
Read Indiana appellate court decisions from the most recent reporting period.
Read More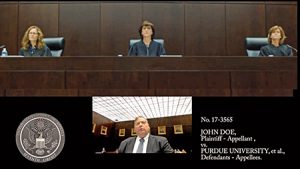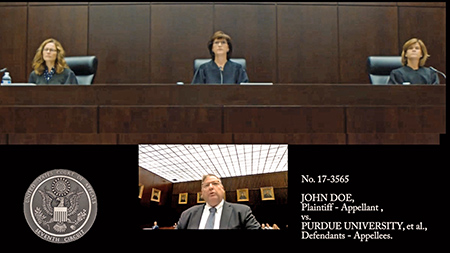 The 7th Circuit did something historic recently — an Indiana case involving Purdue University marked the first time the appellate court turned on the cameras and recorded video of an oral argument.
Read More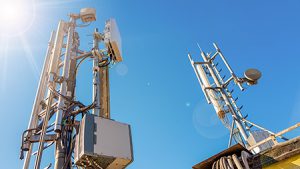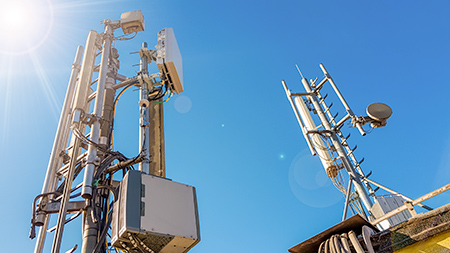 Just when it seemed technology couldn't possibly get any faster or more advanced, wireless networks introduced 5G service. And Indianapolis is one of four cities where a major carrier is rolling out service that could impact how legal professionals do business.
Read More
For decades, lawyers had a false sense of security that they were safe from technological automation because their work involved complex decision-making and creative problem-solving that a computer algorithm could never match. However, technology runs in a single direction toward improvement.
Read More
I've always been drawn to the law and have thoroughly enjoyed my interactions with those in the legal field. And this is definitely the case working with the folks at IndyBar.
Read More
There is simply no question that the law firms that will survive and thrive are the ones that will adopt modern business practices. If there is any aspect of management that will be demanded by the rising generation, it will be transparency.
Read More
Movie reviewer Robert Hammerle has good things to say about the charming "Stan and Ollie" and the surprising "The Kid Who Would Be King."
Read More
I am truly honored to serve as your 141st president. I have been an IndyBar member since 1982, and I have seen firsthand how our bar has had a positive impact in the lives of so many lawyers and non-lawyers. I'm excited and energized for 2019, and I hope you are, too.
Read More
Each year, the Women and the Law Division presents its Mentorship Award, which seeks to honor a female legal professional who has exhibited exceptional efforts to be a mentor to other women in the profession. This year, the division has selected Debbie Caruso of Rubin & Levin PC as the honorable recipient.
Read More
As the twentieth anniversary of Sword v. NKC Hospitals, Inc., et al. approaches, questions remain. What qualifies as meaningful notice? What are the best steps a hospital or health care entity should take to limit their liability? Will Sword apply to health care providers outside the traditional hospital setting?
Read More