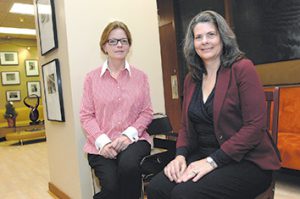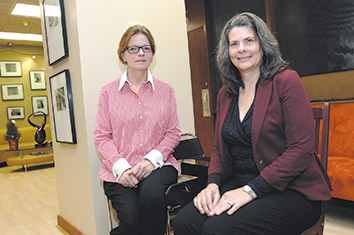 A number of federal and state agencies along with nonprofit organizations are working to help regain the youths' footing after they stumble into trouble. Now, a new nonprofit has been formed with a focus on preventing children and teenagers from entering the juvenile justice system.
Read More
2012 was another busy year for the legal community. We welcomed new justices and a new chief justice, witnessed the beginnings of the state's fifth law school, and saw local stories garner national and international attention. Here's a look back at the top news stories from last year.
Read More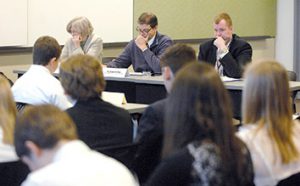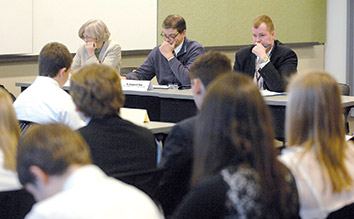 Without the We the People program, Adam Packer might be conjugating Latin verbs rather than serving as general counsel at the Indiana Gaming Commission.
Read More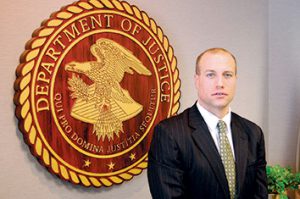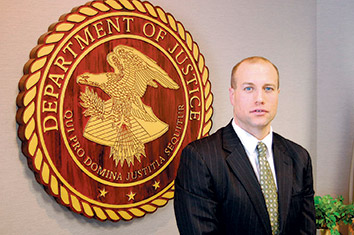 Inside an unmarked building in a nondescript office park in Castleton is a burgeoning, multi-million-dollar legal enterprise. Its mission: cracking down on Medicaid fraud.
Read More
A dustup over access to public records reveals an uncertain standard exists for what is considered a reasonable request to disclose public officials' emails under Indiana public record laws.
Read More
Domestic violence has been increasing in recent years along with what family law attorneys are observing as more anger and more meanness.
Read More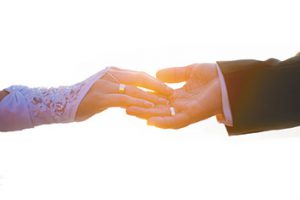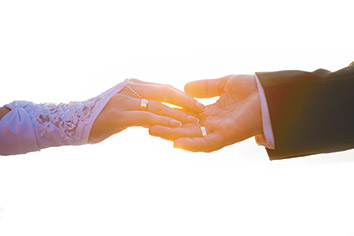 Prenuptial agreements are not written to be fair. Nor should they be, according to some Indiana attorneys who draft them.
Read More
Each year, as Jan. 1 approaches and we gaze in the mirror at the after effects of the holidays … dark circles under our eyes, too many cookies and an over-abundance of cocktail parties, we set our sights on resolutions. We vow that "this time" we are going to do it! However, the statistics show that over 80 percent of us who set New Year's resolutions will fail.
Read More
As I write the first of my 2013 columns, my inclination is to put on my rose-colored glasses and look with optimism toward the year ahead. While I feel that I am truly a glass-half-full kind of gal, I am also a realist and not a fan of people who stick their heads in the sand and pretend things are OK when they are not.
Read More
In my world of dispute resolution, one of the most basic questions is whether a particular business dispute should be resolved in arbitration or in a court of law. Like many of the questions I am frequently asked by clients, there is no simple answer that fits all occasions and situations.
Read More
The Indiana Supreme Court on Thursday denied transfer in The Indianapolis Star's appeal of an order that it identify a person who posted an anonymous online comment that has been included in a defamation suit.
Read More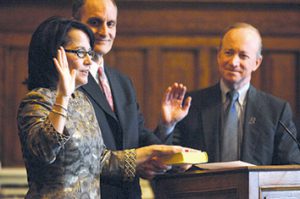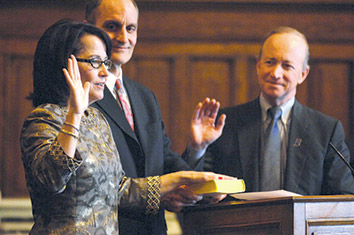 Justice Loretta Rush formally was robed the 108th justice of the Indiana Supreme Court on Dec. 28, the third member of the five-member court appointed by Gov. Mitch Daniels.
Read More
Sensient Flavors LLC will pay a smaller fine in exchange for agreeing to reduce the amount of a chemical it uses at its Indianapolis plant, as part of a settlement it has reached with state regulators.
Read More
Victims of the 2011 Indiana State Fair stage collapse soon will receive a supplemental and final disbursement of money allocated for victims of the tragedy that killed seven people and injured scores more.
Read More
A Marion County judge ruled in favor of Franklin Township Community School Corp. on a lawsuit filed by parents after the school contracted its bus transportation services to an outside organization that charged students to ride.
Read More
Read appellate opinions from Indiana's courts and the 7th Circuit Court of Appeals.
Read More
During the We The People state finals in December, the Indiana Bar Foundation honored three individuals and one organization for their service to civic education and the competition.
Read More
Read more about the DTCI's new board of directors.
Read More
The Indianapolis Bar Association offers a Low Asset Will Program, which is made possible through the generosity of the Indianapolis Bar Foundation. The Low Asset Will Program is designed to help as many of these individuals as possible.
Read More
Hon. Elaine B. Brown Judge, Indiana Court of Appeals
Read More
As members of the Indianapolis bar and aspiring leaders, it is incumbent upon our group, the Bar Leader Series Class X, to work to understand important challenges facing our community and to contribute to the public discourse.
Read More
Upon first learning that I am an attorney, a non-attorney friend said to me, "despite all of the stereotyped joke opportunities, lawyers do a lot of good in this world." He is right.
Read More