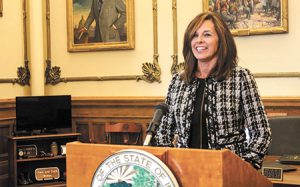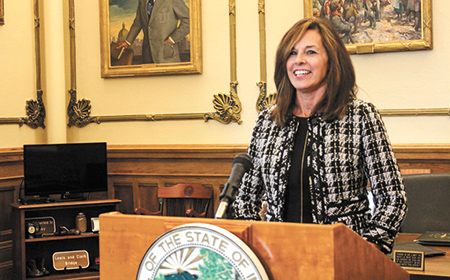 Lake Superior Judge Elizabeth Tavitas was on the bench on July 18 when her phone rang with a message that would change her career. It was a call from Indiana Gov. Eric Holcomb, informing her that she had been selected as Indiana's next Court of Appeals judge.
Read More
Coming off the successful passage of Sunday sales legislation during the 2018 Indiana legislative session, the Alcohol Code Revision Commission re-convened for the first time on July 18 to chart its course for this year's study topics. While the commission's work last year focused on more specific topics like Sunday sales, this year's group has been charged with studying more general issues, including alcohol permits, the state's quota structure and the causes and effects of over-consumption.
Read More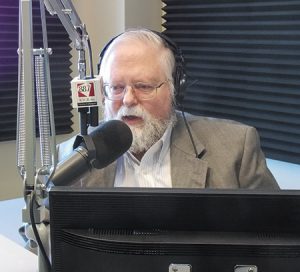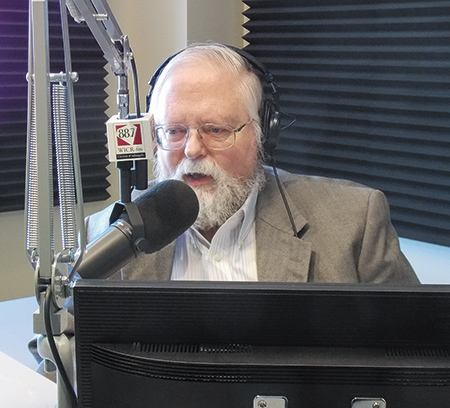 Saturday mornings, attorney Charles Braun answers questions about the law. He doesn't know what legal issue or practice area the questions will cover. He doesn't know who will be asking. He doesn't keep a book or laptop close by to do quick research. Rather, he answers on the spot and with the public listening.
Read More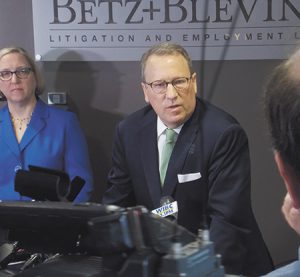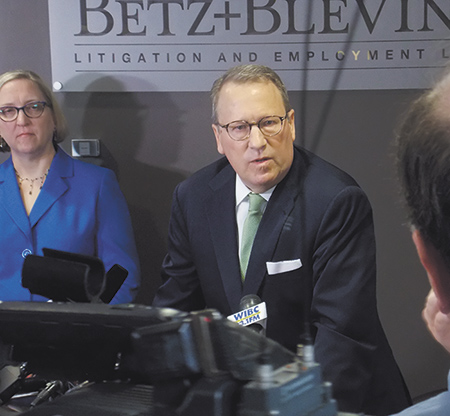 Since a memo was released detailing Curtis Hill's alleged sexual misconduct at a party celebrating the end of the 2018 legislative session, the Indiana Attorney General has continued to fight back, even as calls for his resignation persist. This week, a nonprofit for his legal defense was announced.
Read More
When the White House nominated Hoosier Damon Leichty to a federal district judgeship, it was the second time the Trump Administration has chosen an attorney working at Barnes & Thornburg LLP in Indiana to fill a judicial vacancy.
Read More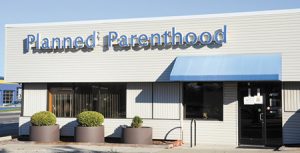 As the U.S. Senate gears up for Brett Kavanaugh's confirmation hearings and citizens continue discussing the potential impact the D.C. Circuit judge could have on the U.S. Supreme Court, one issue continually rises to the top of the dialogues: abortion rights and the possibility of overturning Roe v. Wade.
Read More
The National Association of IOLTA Programs grew up with nurturing care from the American Bar Association, but now, at 32 years of age, the nonprofit is having to become more responsible for its own needs as the ABA undergoes a major restructuring.
Read More
Read Indiana appellate court decisions from the most recent reporting period.
Read More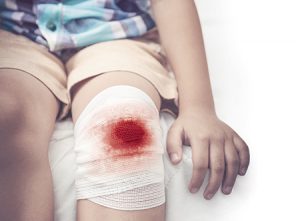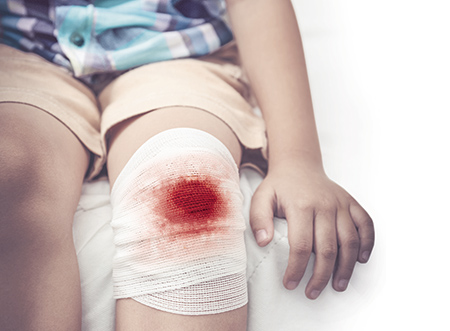 It's not uncommon for the Indiana Department of Child Services to hear it doesn't have enough evidence to support its child welfare cases. Children in need of services cases that enter the court often leave shredded by judges for lack of a sufficient reasoning as to why they came before the bench without enough evidence to back up the claims.
Read More
The family law practitioner should be aware of the significant impacts that the amendments to the Internal Revenue Code under the 2017 Tax Cuts and Jobs Act could have on their clients' cases.
Read More
Throughout the United States, there are varying standards applied when valuing businesses and professional practices in divorce cases. That phenomenon exists even though valuation experts consider Internal Revenue Service Revenue Ruling 59-60 to be the seminal guidance for valuing closely held corporations.
Read More
Getting work done and generating billable hours are always two primary areas of focus for lawyers in law firms. And if you are in-house, there is a never-ending stream of work that needs to be done and deadlines that need to be met. So how can you possibly have the time to step back and think like a client?
Read More
By now you realize that a website is an integral part of your law firm business. Right? OK. Progress noted. And all you have to do is "build it and they will come," right? Wrong.
Read More
Local rules in the Northern and Southern district courts have changed regarding responses to motions to dismiss.
Read More
Recent events involving the Red Hen restaurant in Lexington, Virginia should give everyone pause.
Read More
Film reviewer Bob Hammerle finds little to disappoint in two recent releases: the culturally resonant "The First Purge" and the creative and provocative "Sorry to Bother You."
Read More
I would like to challenge you to make good on your "let's do lunch" rhetoric and actually do lunch with someone. Fortunately, the IndyBar has the perfect opportunity for you to pull this off.
Read More
The nominations for IndyBar's 2019 Board of Directors are open, and it's up to you to help determine the future of your local bar association.
Read More
Borrowing from the Boy Scouts motto, if I were to craft a lawyer's motto, it would be something like this: "To be prepared means you, as a lawyer, are, in all client matters, to be in a state of readiness in mind and body to do your duty."
Read More
At June 20's Women and the Law Division (WLD) Dress for Success volunteer opportunity, WLD volunteers assisted efforts to empower women in our Indianapolis community to achieve economic independence.
Read More
Kudos and congratulations to all bar applicants. You have survived the marathon that is the bar exam. For bar applicants across the country, now it is a waiting game.
Read More
This is an ongoing series introducing new DTCI attorneys to the wider legal community.
Read More
The Defense Trial Counsel's Annual Meeting will be held Nov. 15 and 16 in South Bend at the University of Notre Dame. One of the highlights of the meeting will be the presentation of the "Defense Lawyer of the Year," the "Diplomat of the Indiana Defense Trial Counsel" and the "Outstanding Young Lawyer" awards. The DTCI Awards Committee is now accepting nominations for this year's awards.
Read More
DTCI's Women in the Law Division Executive Committee would like to invite you to our third Book Club!
Read More
The 2018 edition of the DTCI Indiana Civil Litigation Review is now in the planning stages. The board of editors invites ideas and authors for articles for Volume XV, deadline Sept. 1.
Read More